The Monroe Ash Fusion collection defines sophisticated designer furniture with its striking color scheme and sleek style. Plush, light gray fabric is enhanced with bright accent shades of orange, white, and polka dot patterning. This low-profile collection comes with a multitude of available pieces that make it customizable to any space.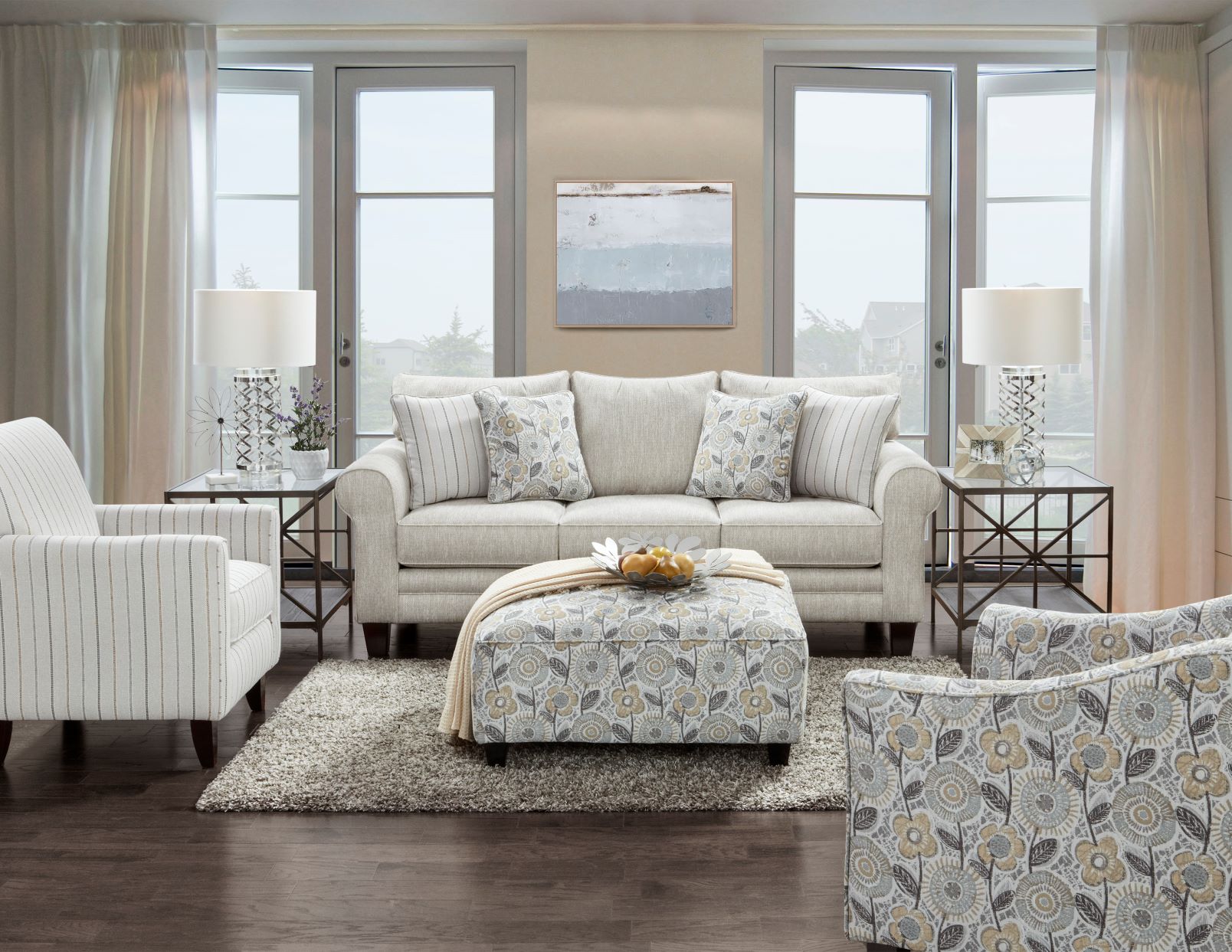 Floral accents and pastel colors make Vandy Heather a living room sofa set that can't be beat. Relax on a light gray sofa made of thick, quality fabric while guests enjoy matching chairs with delicate striped and floral prints. The muted yellows, blues, and grays of Vandy Heather create an earthy motif that's wonderful for spring and summer.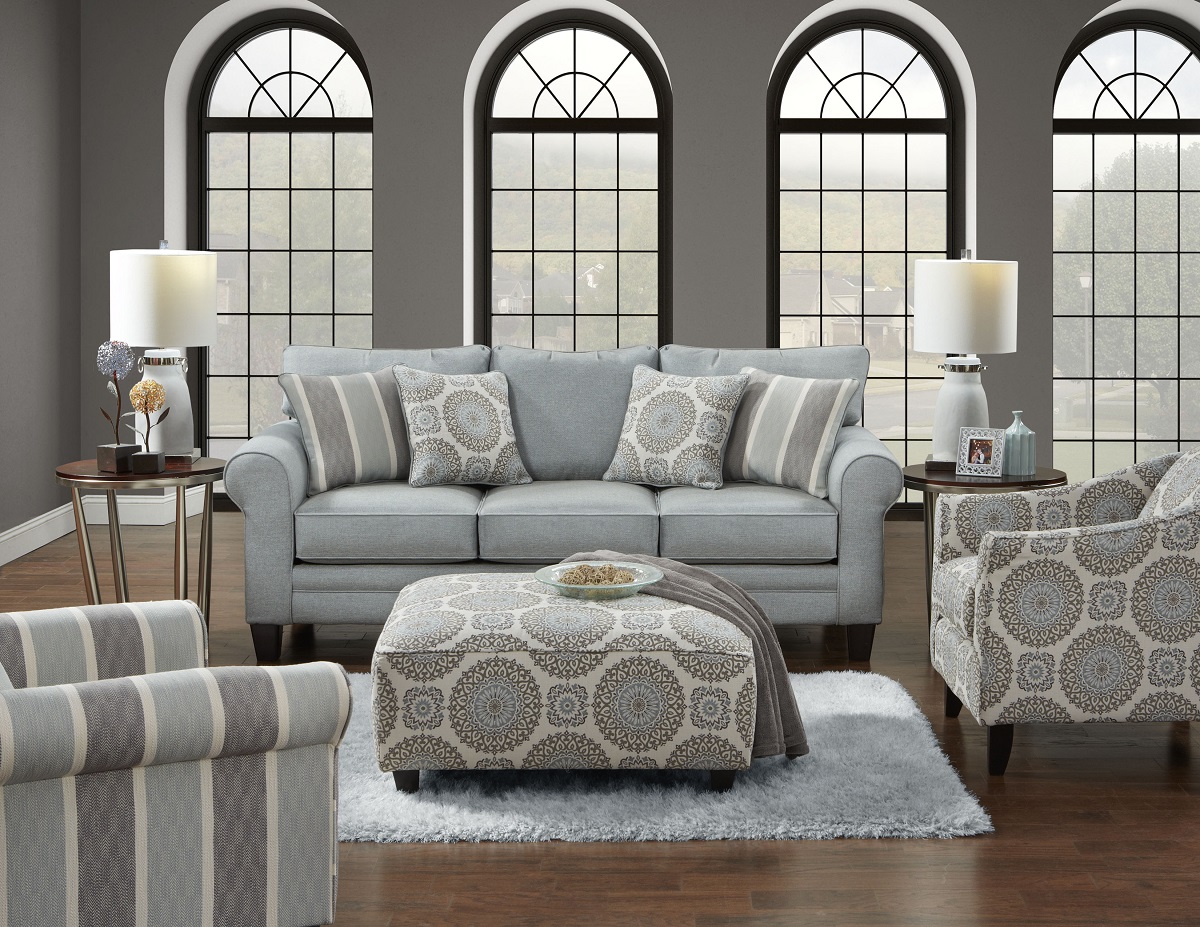 Elevate your space with the sophisticated design of the Grande Mist Collection by Fusion. Rich upholstery in calm shades of pale blue, gray, and white combine with tapered wooden legs and eye-catching patterns to create an elegant living room set.