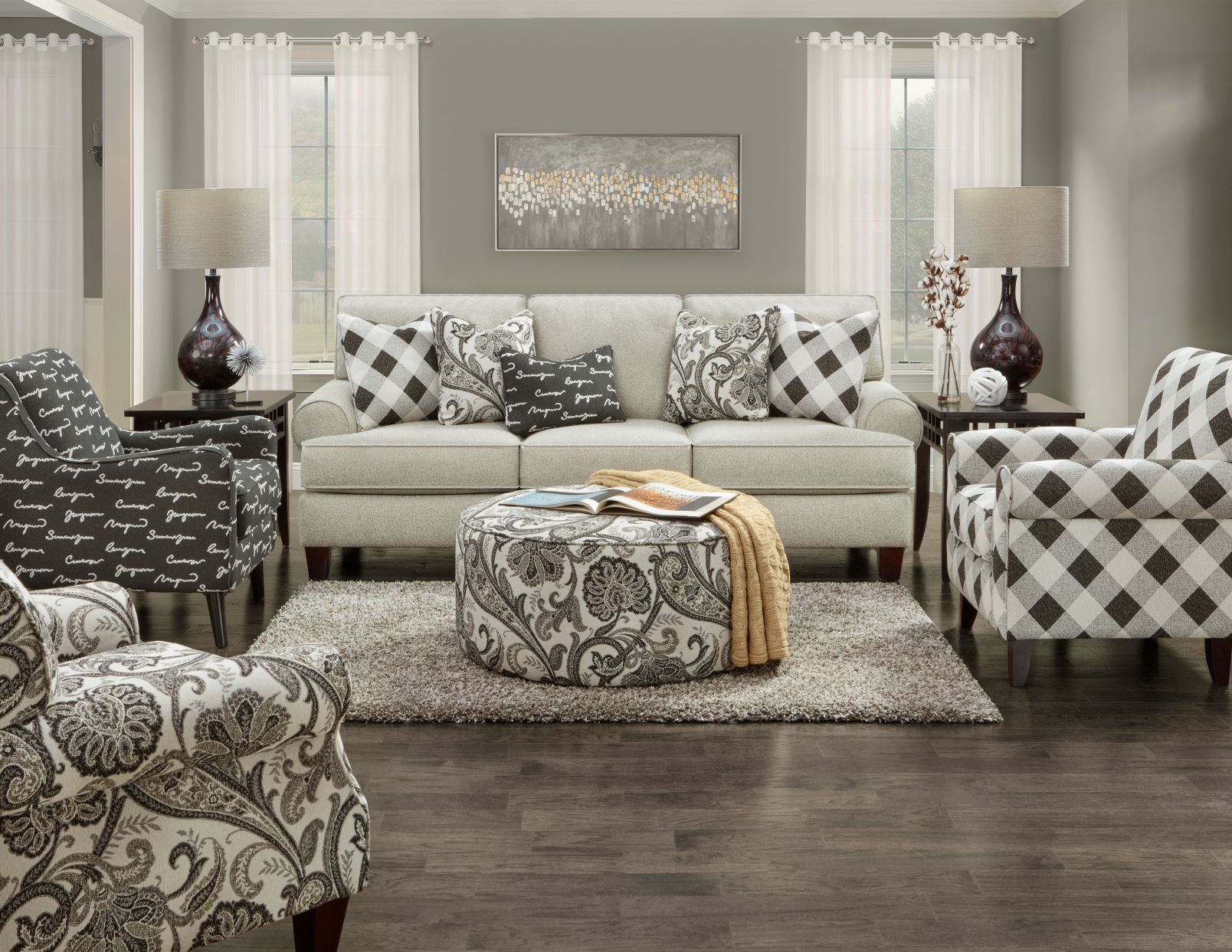 With a complete range of pieces, the Shadowfax Dove Fusion Collection allows you to seat all your friends and family in style. This black and white sofa set offers rich cushioning and a traditional profile for reliable comfort. Meanwhile, the bold plaid and intricate floral fabric designs add the striking touch you would expect from modern designer furniture.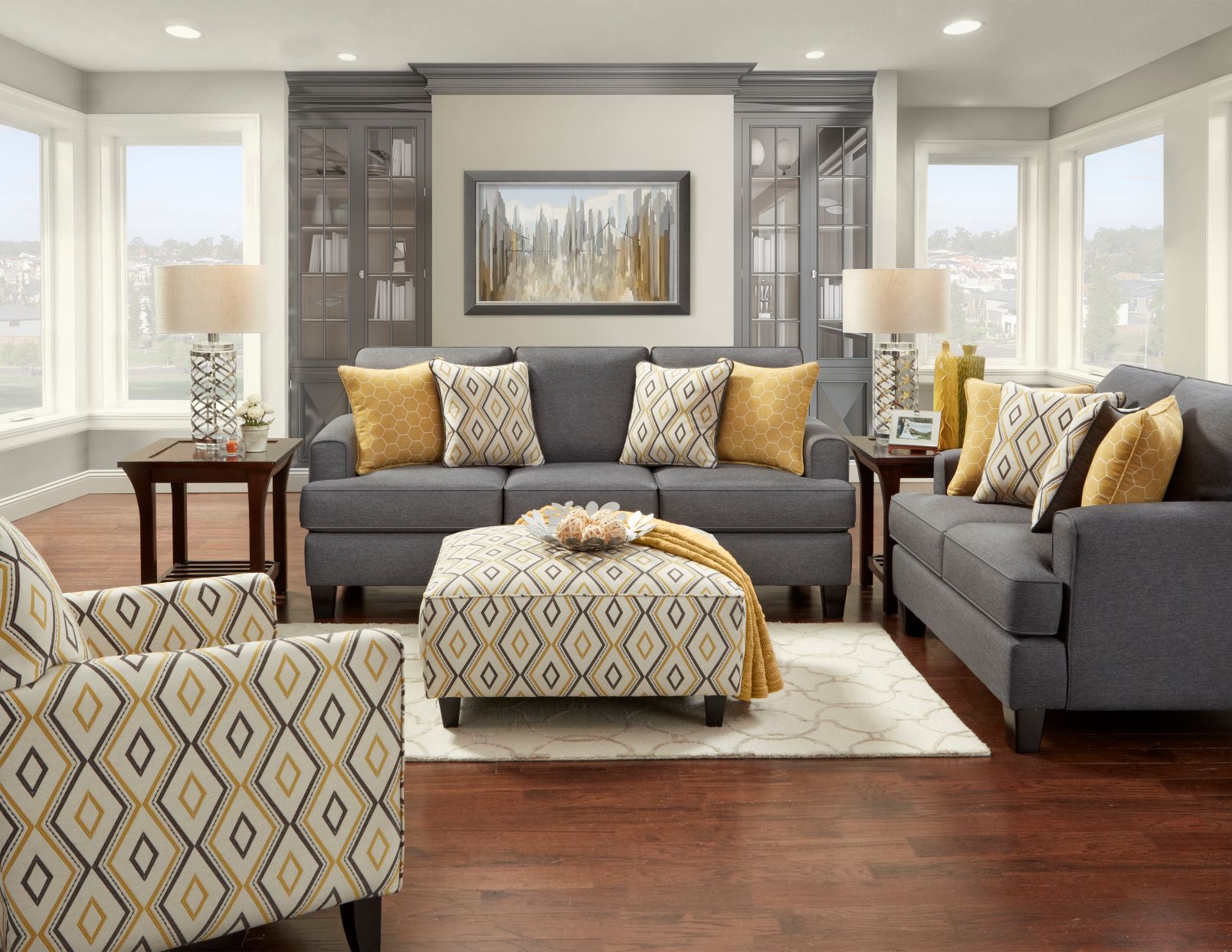 The Maxwell Gray Dijon Fusion Collection is a stunning modern living room set. With a bold combination of dark gray, black, and yellow, this sofa is designed to be the centerpiece of an exciting and contemporary living space. The yellow and gray accent chair will add an extra modern pop to your home and is guaranteed to turn the heads of all your guests.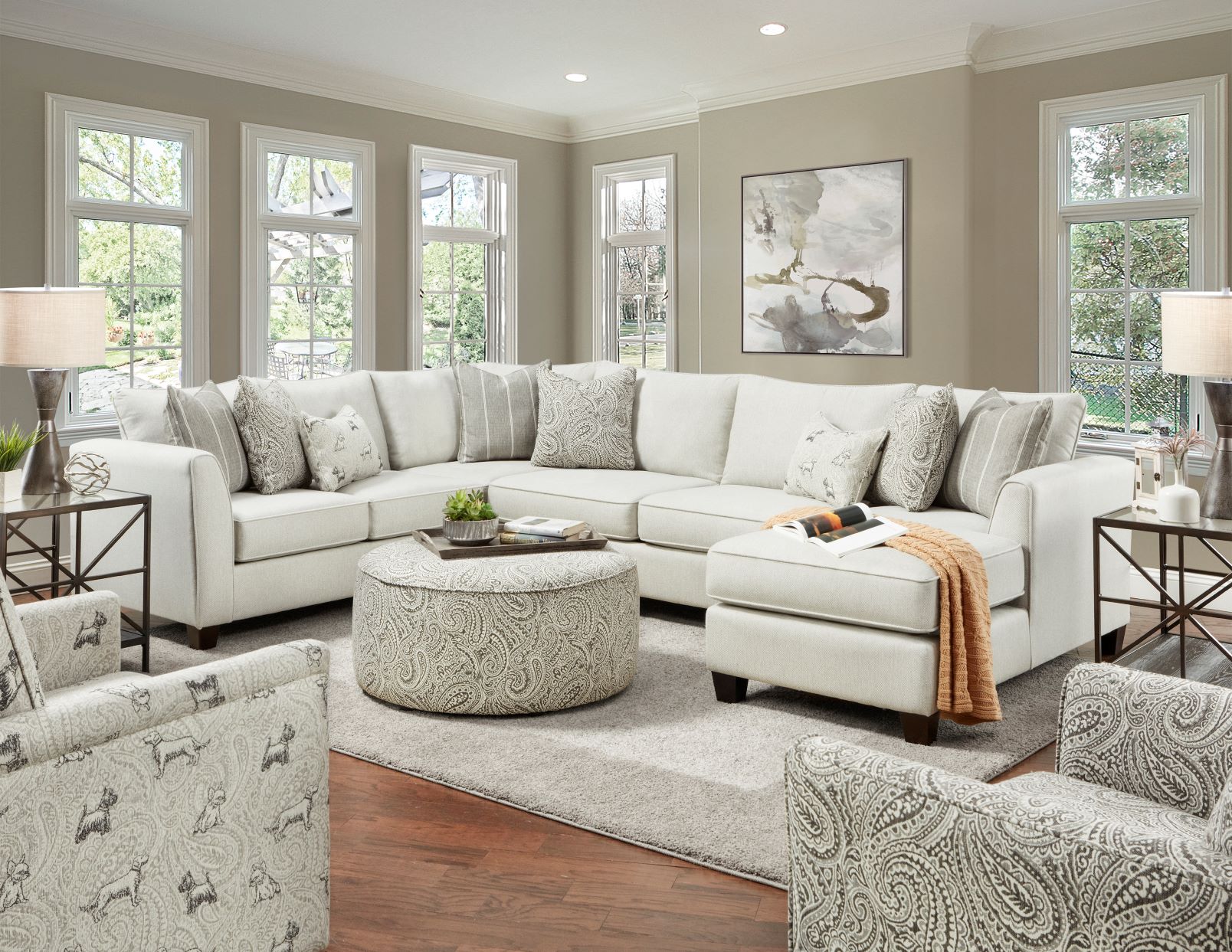 With so many versatile pieces, the Homecoming Stone Fusion Collection can be customized to any space. This light gray living room set is ideal for entertainers and families alike, thanks to its welcoming style and durable Revolution Performance Fabric. The soft upholstery is stain-resistant, easy to clean, and sourced and woven in the USA.
Looking for classic living room inspiration? Look no further than the Romero Sterling Fusion Collection. This herringbone gray sofa set features natural nails, a pleated roll arm, and eye-catching goldenrod accents. The traditional design is combined with innovative Revolution Performance Fabric, which ensures your pieces stay clean and stain-free.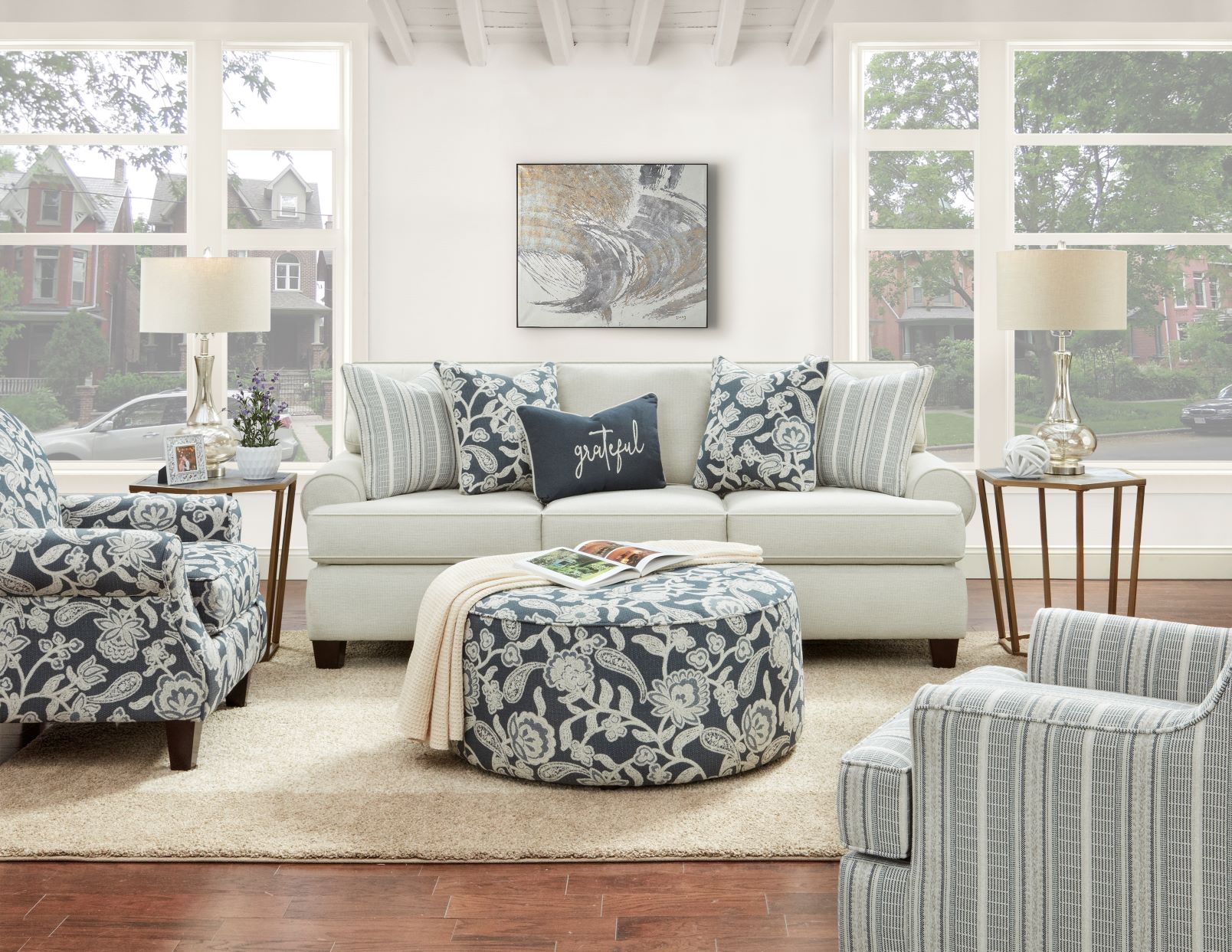 Drift away into sweet bliss with the Awesome Oatmeal Fusion collection. This three seater, living room sofa set is made of Revolution Performance fabric in hues of cream, dark blue, and light blue. A blend of striped and floral prints combine with a custom "Grateful" Kidney pillow to complete the elegant ensemble.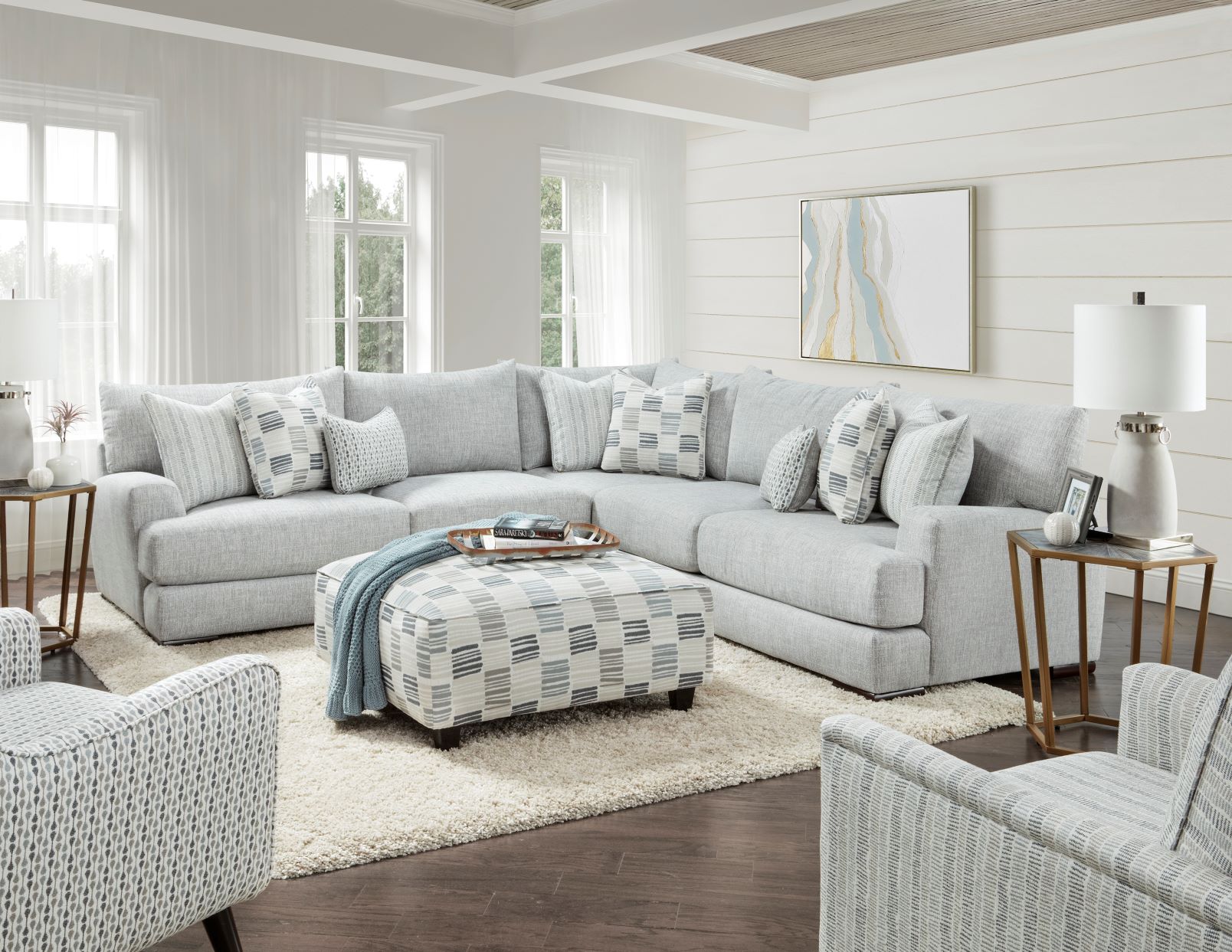 If you've been looking for designer furniture to liven up your home's white walls, Entice Paver is a wonderful place to start. This light grey Fusion collection is accented with beautiful hues of blue and white that create a modern vibe. Multiple configuration options and cozy, deep seats add functionality and comfort to this collection's charm.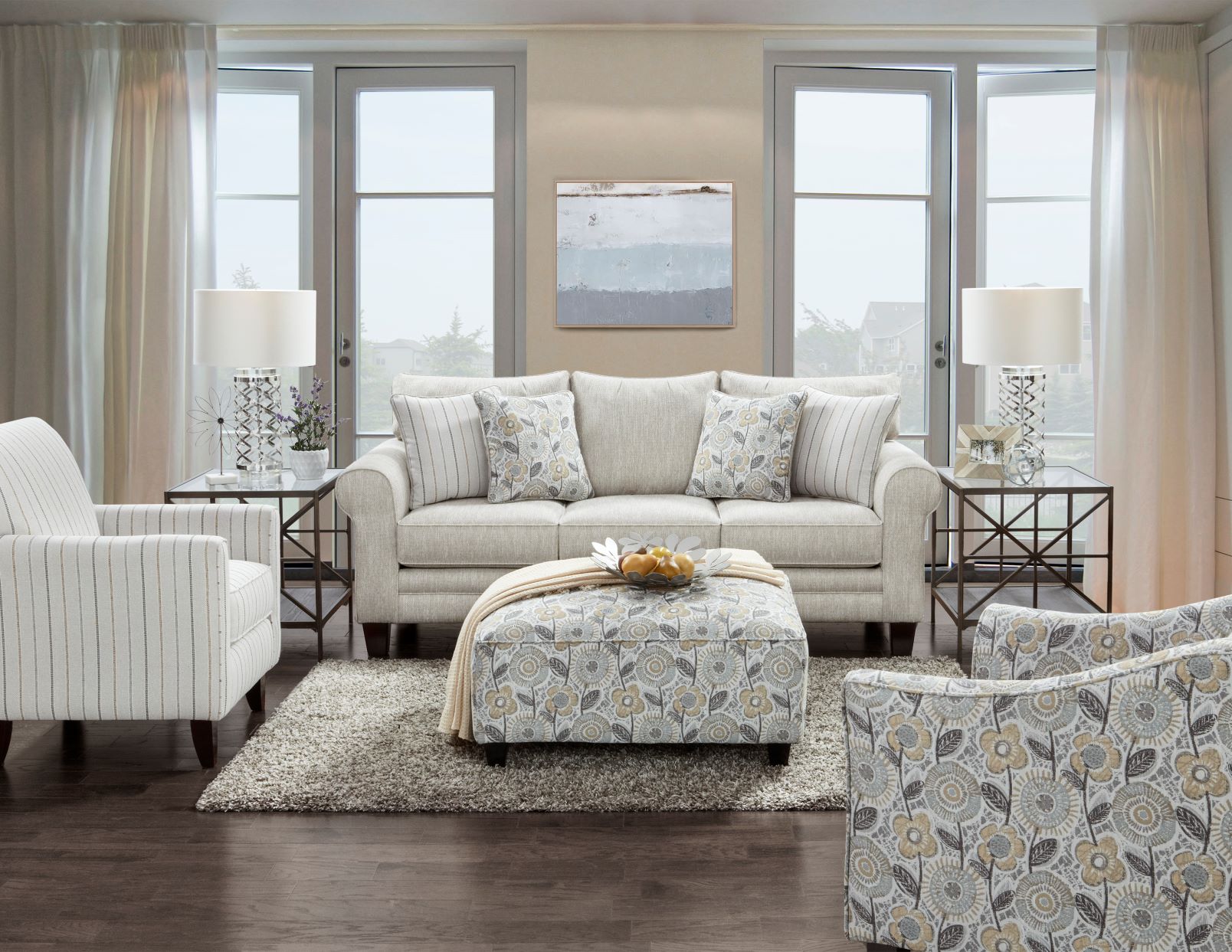 Floral accents and pastel colors make Vandy Heather a living room sofa set that can't be beat. Relax on a light gray sofa made of thick, quality fabric while guests enjoy matching chairs with delicate striped and floral prints. The muted yellows, blues, and grays of Vandy Heather create an earthy motif that's wonderful for spring and summer.
The Bates Nickel Fusion collection is a gray living room set characterized by versatility. Its pleated roll arms showcase a traditional style, while blue and orange center-matched pillows liven up the furniture with a contemporary feel. Soft, light gray fabric and checkered patterning make this set the perfect balance of bold refinement.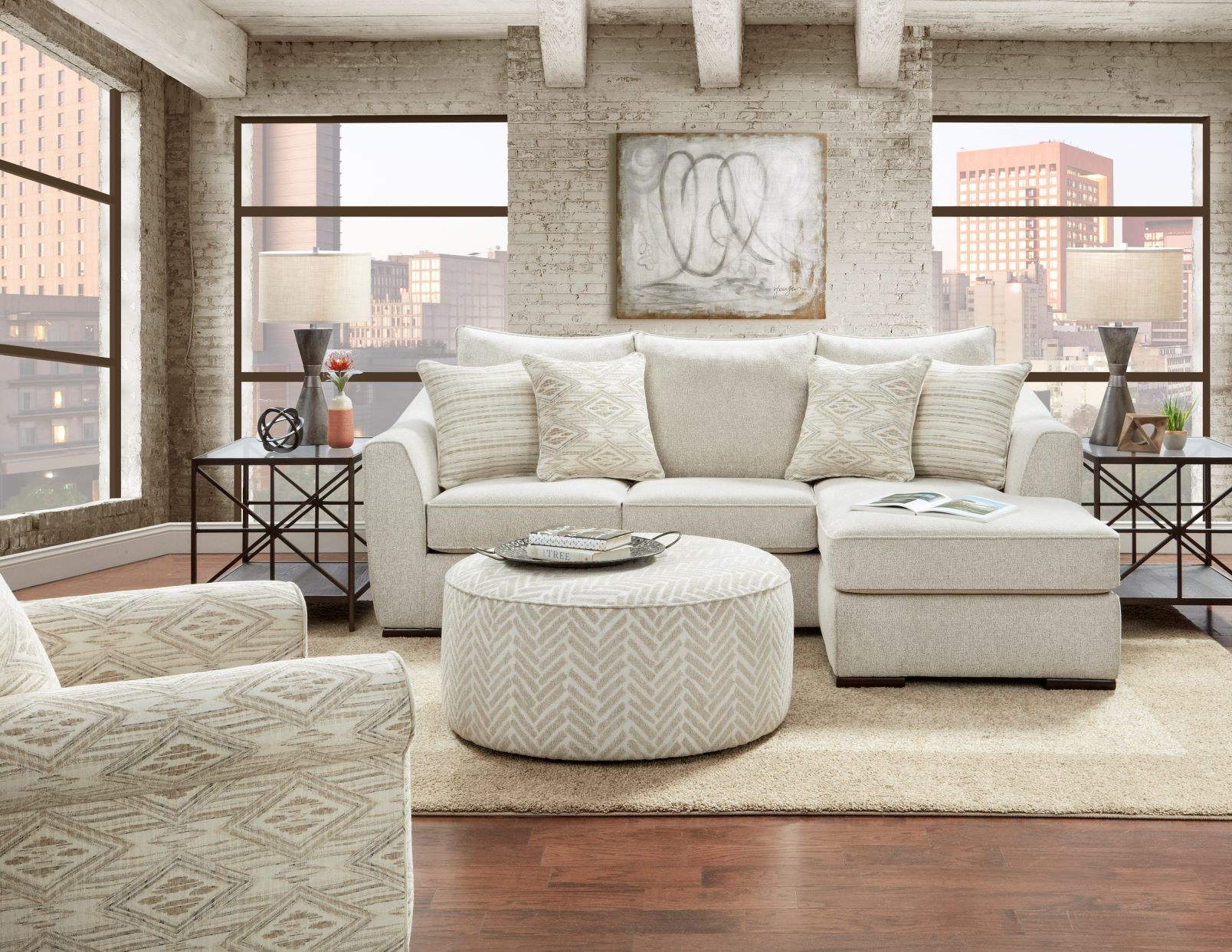 Vibrant Vision Oatmeal lives up to its name with a stunning monochromatic color theme of light beige. This Fusion collection comes with a reversible chaise cushion and floating ottoman that gives it the ability to fit any room. Its refreshing colors, lush upholstery, and faint accent patterns mesh together to create a versatile, Scandinavian style.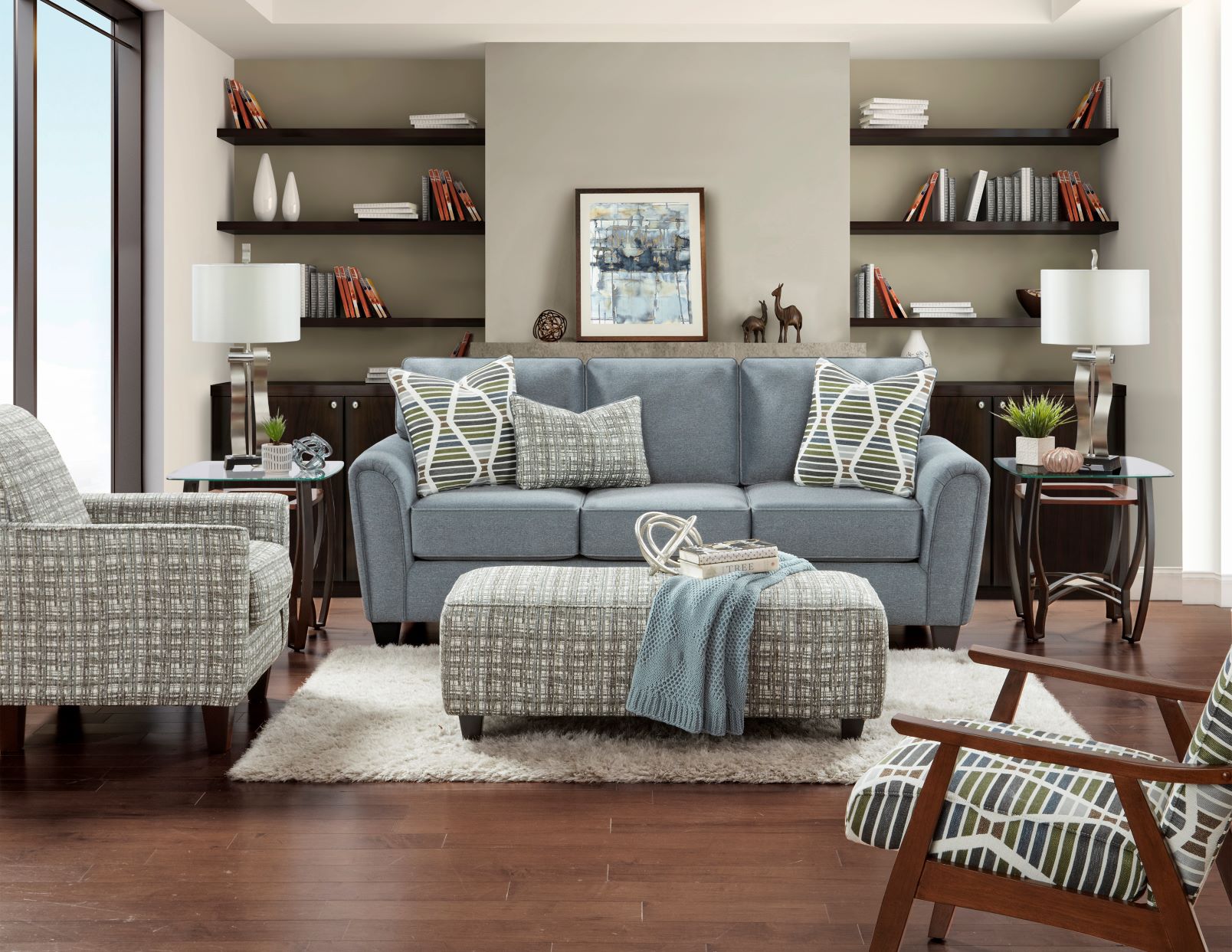 Macarena Marine is a modern living room set with a distinctive style. This Fusion collection blends fabrics of solid blue, distressed plaid, and geometric patterns that leave you with a unique centerpiece for your living room. Tapered wooden legs and luxurious upholstery bring it all together for a sophisticated feel.