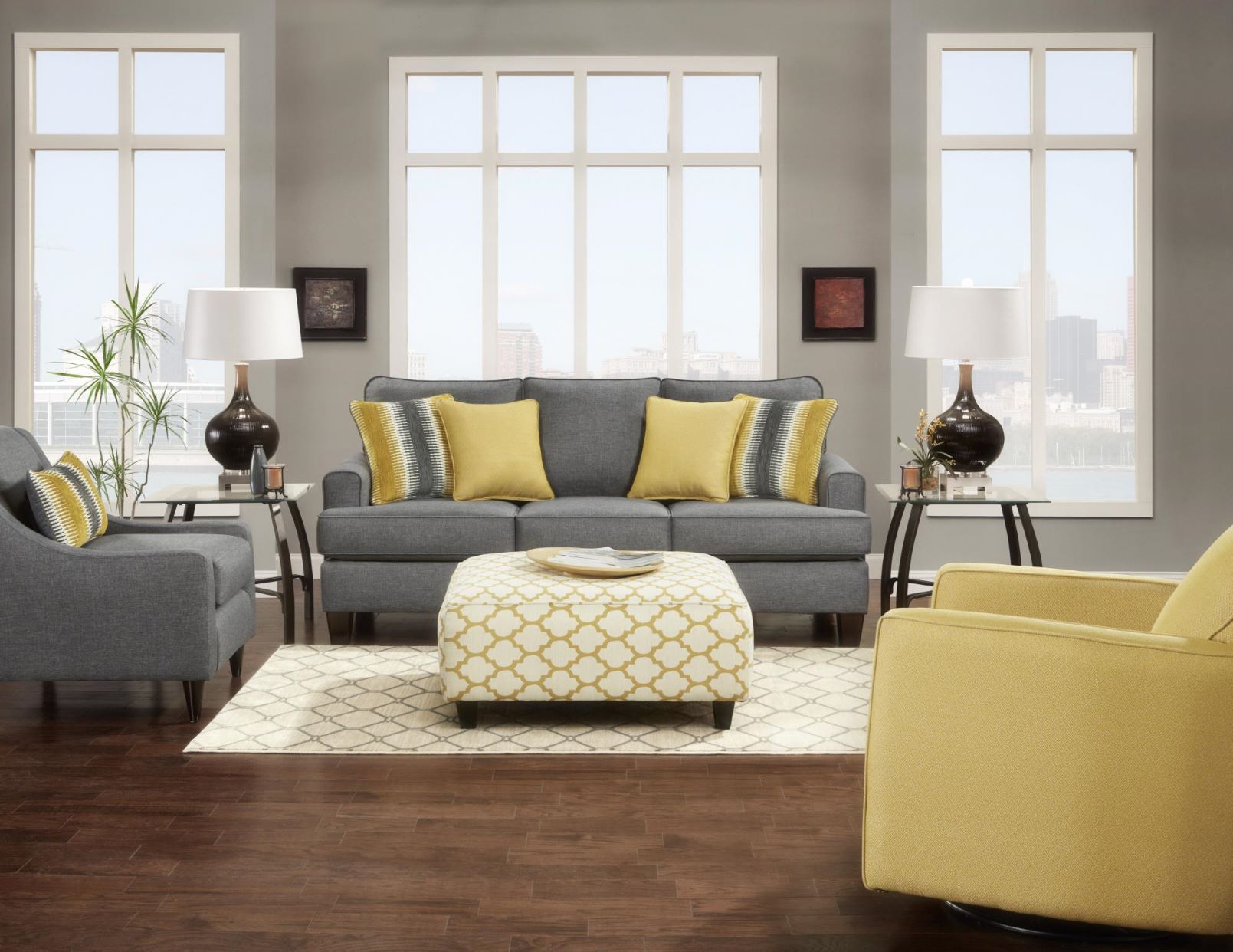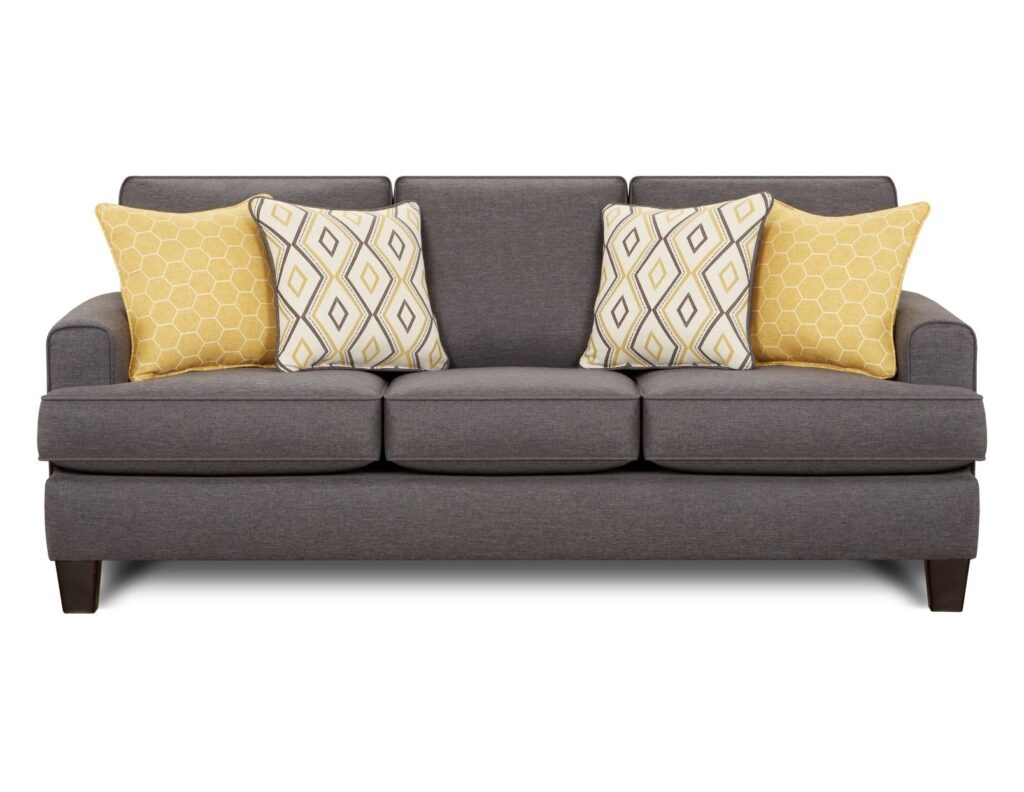 2600
Maxwell Gray
Collection
Indulge in a contemporary living room sofa set with Maxwell Gray. This Fusion collection creates a stylish contrast of colors that can be seen in the yellow accent chair and dark gray sofa. Stripes and Ogee patterning add unique points of interest, along with recessed sofa arms for a modern feel.
---
Available SKUs
2600
Maxwell Gray Sofa
39"H x 85"W x 39"D
592
Doozie Dijon Accent Chair
35"H x 32.50"W x 36"D
109
Doozie Dijon Cocktail Ottoman
16"H x 38"W x 38"D
---
Find a Retailer
Independent retailers display differing selections of Fusion furniture. Fusion is represented by many independent retailers throughout the US, Canada, and Mexico.