You have probably heard the terms "family room" and "living room" used interchangeably, but do they really mean the same thing? Though both rooms do have similar functions – to serve as a living space for gatherings and shared moments – there are distinct differences between living rooms and family rooms that set each space apart. Read on to learn about the key characteristics of each room, their purpose, and how that affects the decor in these spaces.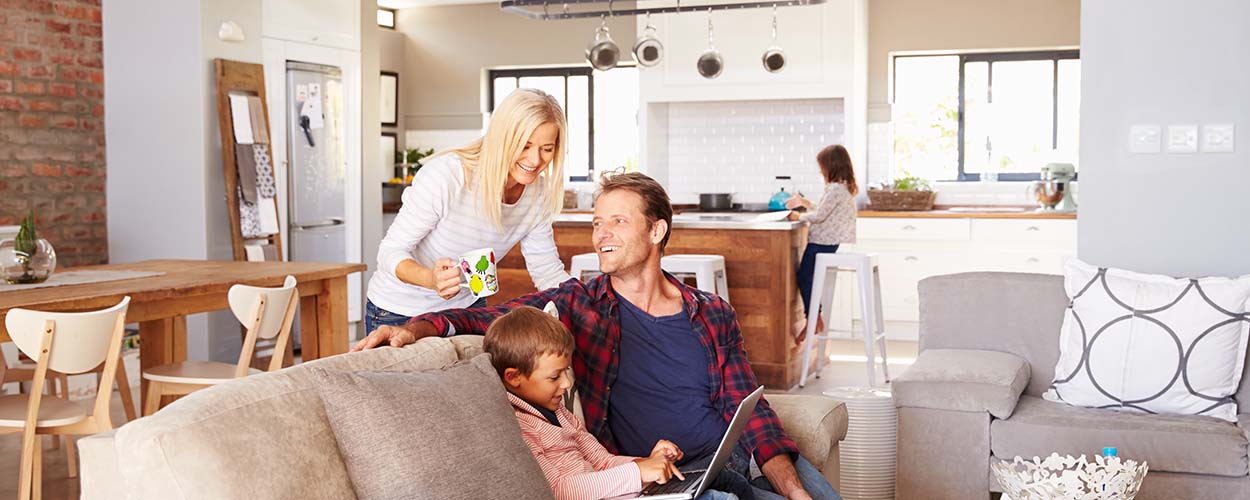 What is a Family Room?
For homes with more than one living room, family rooms are typically thought of as a less formal gathering space. As the name hints, the family room is where you spend most of your time with family. Whether it's watching TV, playing board games, or just hanging out, the family room is a casual space to do everyday activities.
Family rooms tend to be located further back in the home, leading into the kitchen or oftentimes into an outdoor deck or patio. Because this space is regularly used for family game nights and other kid-friendly activities, its layout leaves a wide open space for kids to play and people to move around.
Family Room Furniture
Overall, family room furniture is centered around comfortability and practicality. While luxurious pieces with contemporary designs may look stunning, they probably aren't the best investment for your family room.
Because this space is all about functionality, it's smart to choose family room furniture without sharp edges or elements that can easily be damaged. Prioritize performance and stain-resistance for furniture in this room.
Along with durable, comfy furniture, think about showcasing personal photos and other memorabilia that complements the theme of this room—family. Gaming consoles, TVs, and other entertainment-based decor are perfect for this space as well.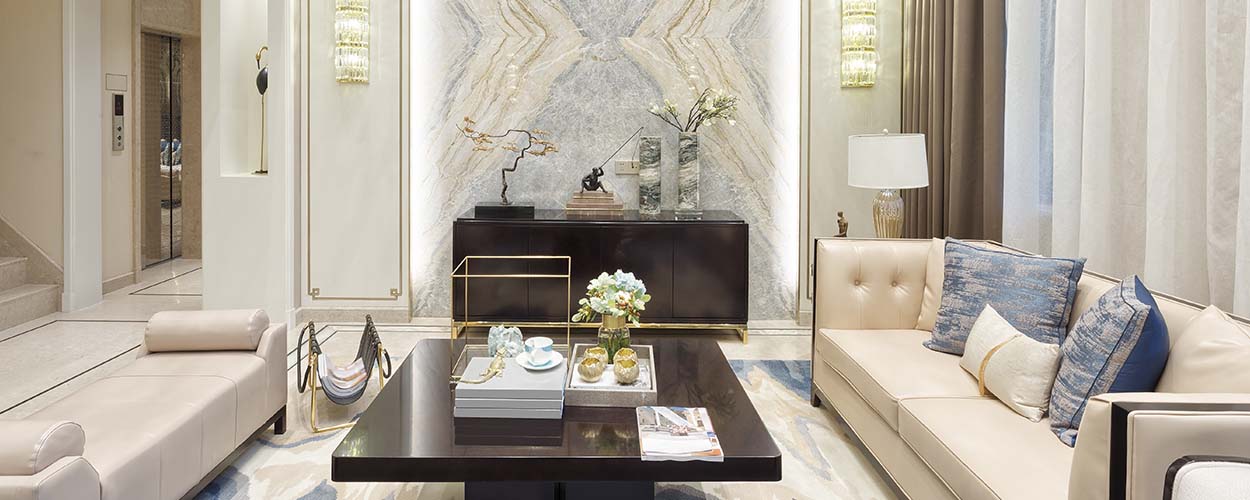 What is a Living Room?
The biggest difference between living rooms and family rooms is functionality. Unlike the family room, the living room is centered around formality. It's a great place to host more formal gatherings that include intimate conversation over cocktails or coffee. 
In addition to functionality, living rooms also tend to have a different location within the home. The living room is typically one of the first rooms you see when you enter a house.
Living Room Furniture
Because family rooms and living rooms serve two distinct purposes within your home, the furniture in each space can vary quite a bit. Given the more formal ambiance of a living room, it's appropriate to include expensive, luxurious furniture and decoration pieces. Precious family heirlooms, antiques, art collections, and other delicate decor pieces make for beautiful accessories in this space.
Typically, the living room is the largest room in the house. With much more space to work with, feel free to choose larger furniture pieces that fill up the empty floor space. You can also show off your interior decorating skills by including more accessories as well.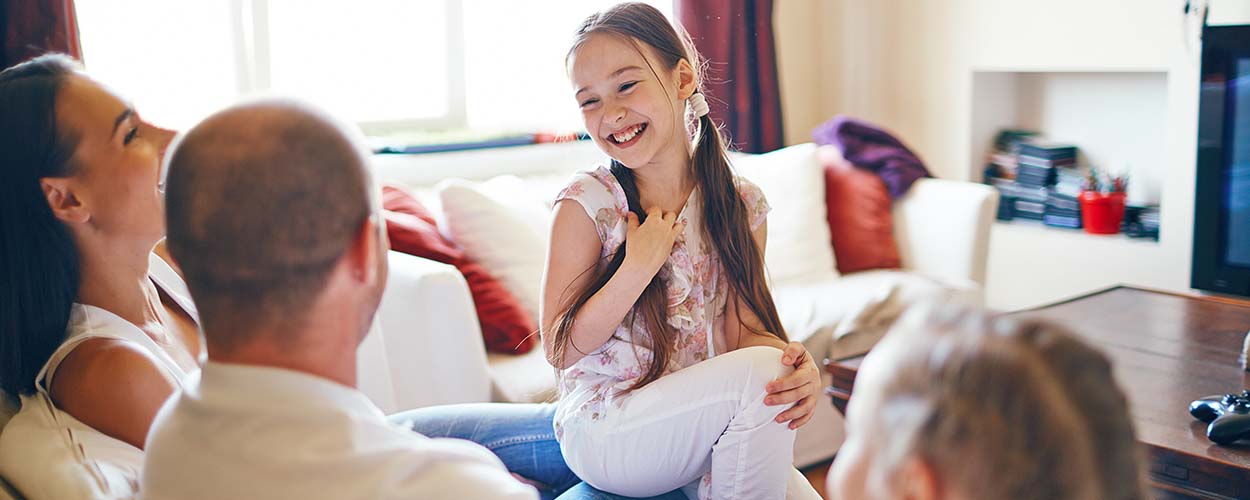 Are Both Family Rooms and Living Rooms Essential?
To answer this question, it's important to consider your home's floor plan and your family's lifestyle. There is no perfect blue print for every home, so focus on what is most practical for your family and go for it! No matter if you have just a family room, or living room, or both, focus on creating space for you and your loved ones to come together and enjoy each other's company!
Now that you have a better understanding of family rooms and living rooms, you should feel much more prepared to tackle your interior decorating. After you finish furnishing your space, check out these 6 seating arrangements to try in your living room.