Are you going through the process of decluttering and clearing out your old furniture? Before you throw away your couch, chairs, and bed frames, consider an alternative option—donating. There are thousands of people in your community that are in need of what you have, so why not give back? Follow our guide to learn about the benefits of donating furniture, furniture donation centers, and best donation practices.
Why Donate Furniture?
From helping your community to tax incentives, here are some reasons why donating furniture is a win-win situation for both you and society.
1. Preserving the Environment
One perk that may not have crossed your mind is that donating furniture can help the environment. For example, when you give your used couch to a family in need, you extend the life of that couch and keep it from going to the landfill. This benefits the environment and reduces the amount of new resources needed for manufacturing furniture. It's a lot like recycling.
2. Giving Back to Your Community
When you think about donating, the first thing that probably comes to mind is helping your community. While there are many reasons why you should donate furniture, this one really tugs at the heartstrings. Your old, used furniture may no longer add value to your life, but to others in need, it could be life changing. Having the ability to give someone an item that can make such a huge impact is truly an invaluable gift.
3. Tax Write-Offs
Whether you're a business owner or homeowner, it's important to know that there are also financial advantages to donating furniture. Donations are tax-deductible and will benefit you at the end of the year. When you drop off your items or have them picked up, you should be provided with a tax receipt. Save and file this receipt for tax season and you will save some money!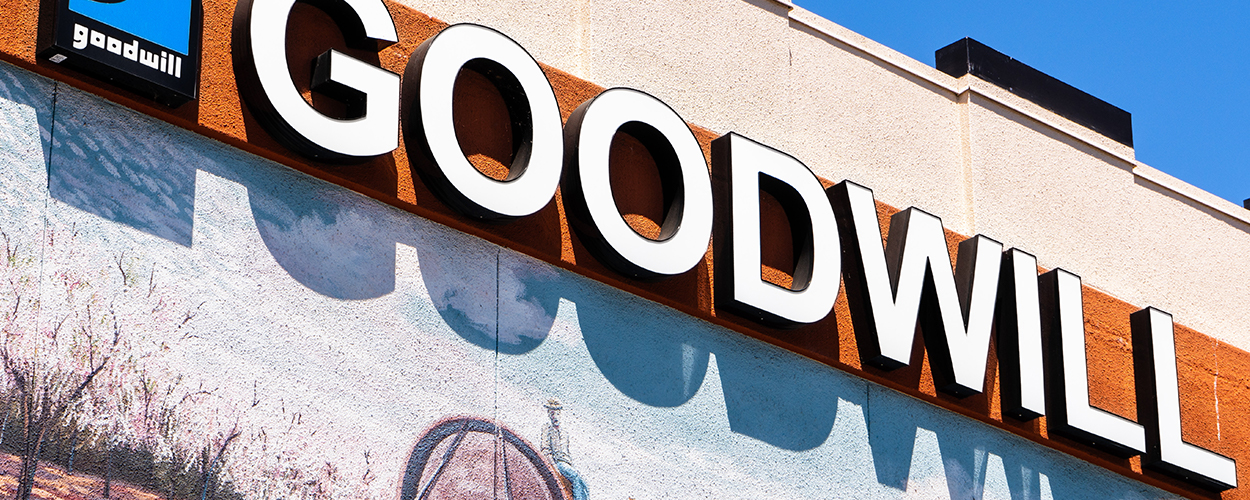 Where to Donate Furniture?
Once you've decided to donate furniture, you need to figure out which organization you want to go through. There are hundreds of city-wide charities and nonprofits dedicated to the cause, so take some time to do research if you prefer to work with smaller organizations.
Another route you can choose is nation-wide furniture donation companies. These are big name organizations you've most likely heard of a few times before. To get a better idea, check out some of the top furniture donation centers.
With 3,200 stores nationwide, it's easy to find a Goodwill furniture donation center near you. This organization gives back to the community through job training, employment placement services, and other programs for those less fortunate. In addition, they have stores that sell new and used goods for affordable prices.
You can either drop off your furniture at one of their furniture donation centers or call to ask about pick-up services. The money they receive from selling your furniture will go directly to furthering their cause.
The Salvation Army is another huge organization with close to 1,500 Family Stores or thrift stores around the country. These stores are similar to Goodwill's in that they sell used items at low prices. All proceeds benefit the Salvation Army's Rehabilitation Centers that help thousands of people work through addiction problems and transition back into society.
Drop off and pick-up options are available when donating furniture.
If you aren't sure where to donate furniture in your area and would like a list instead of searching one by one, Donation Town is a great resource. Visit their website, enter in your zip code, and a comprehensive list of available charities in your area will pop up for you to browse. Once you choose your favorite organization, you can schedule a free donation pick up right at your house.
Are you looking to donate large pieces of furniture like dining tables and couches? Habitat for Humanity ReStore is one of the top charities to work with for these kinds of furniture donations.
As the name suggests, this furniture donation center is run by Habitat for Humanity. Its nonprofit stores use proceeds to help build homes and shelters around the world. Just like the other nationwide charities, Habitat for Humanity ReStore offers free pick up.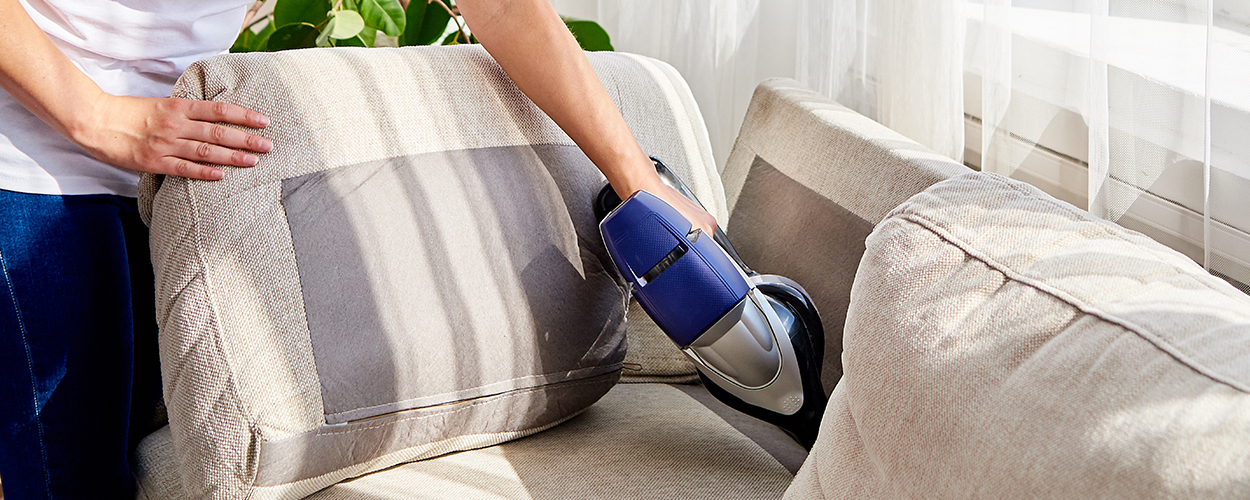 How to Best Prepare for Furniture Donation
Before you schedule your drop off or pick-up day, take preparatory steps to ensure the process runs smoothly without any unnecessary issues. Be as thorough as possible by following these guidelines.
Check Your Furniture's Condition
Most charities have standards when it comes to the quality of furniture they will accept for donation. Rather than hoping your stained couch or torn mattress will meet the requirements, it's important to check with your chosen organization to guarantee that you have the greenlight.
Assess your furniture pieces and take note of any and all imperfections (even if you think it's not bad) and make sure you address these blemishes before you move forward. Here are a couple questions to ask yourself when deciding if your furniture is good enough to donate:
Does it look good? Besides minor flaws, is it in decent condition?

Does it work? There's no point in donating broken furniture, so make sure recliners recline, couch springs work, and so on.
Know What Items Aren't Accepted
Even if you have the most pristine furniture to donate, it's always a good idea to research whether or not that item is accepted at specific charities. For example, mattresses and box springs aren't accepted at all organizations. The same goes for bed frames.
Call or go online and double check to get reassurance that your furniture donations are appropriate.
Do a Quick Clean Up
By no means do you need to spend hours fixing and cleaning your furniture, but as a courtesy, it's nice to do a quick once over. Wipe down and sanitize to remove any dirt or dust. If applicable, vacuum up debris in items such as couches and recliners.
Now that you know the why, where, and how of donating furniture, you're ready to make it happen and give back to the community! When you're ready to replace your old pieces, take a look at the most stylish collections on the market at Fusion Furniture.