Home renovations can be extremely stressful, especially for first-timers that are not familiar with the process. Whether this is your first space remodel or you've been working on a big home renovation project for years, these 6 home renovation tips will outline the do's and don'ts to help you save your money, time, and energy while renovating any area in your home.
Home Renovation Dos
Do Create an Ideas File
Find inspiration for your home renovation online, in print, and in person. Search sites like Pinterest and home interior blogs for design trends and color schemes. Attend multiple showrooms where you can gather samples of fabrics, tiles, and paints. You can also keep a file of photos or magazine ads of any appliances you might want to upgrade to.
This file should also be where you store all your measurements. It's important to include accurate drawings and take precise measurements for floor plans, furniture sizes, and elevations. Don't forget to measure items such as door sizes, stairwells, and oddly-shaped spaces in your home as you scope out your project.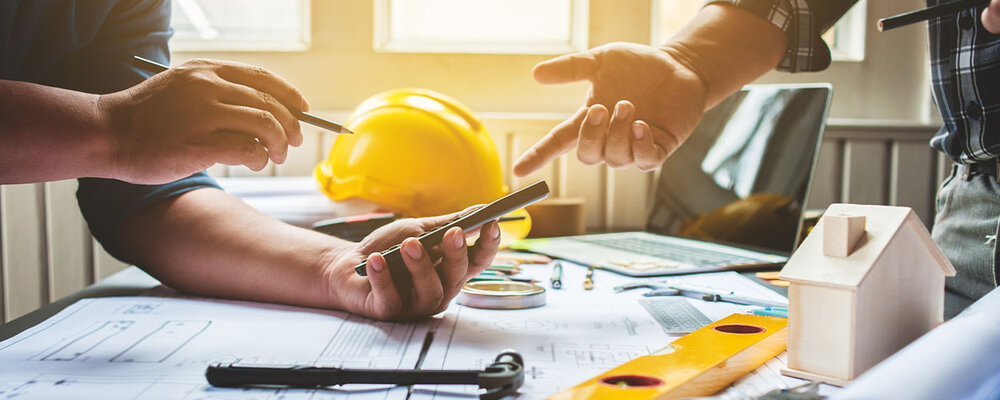 Do Plan It Out
Create a home renovation guide to help you stay on track at every stage of your project. By creating a plan of action you will be prepared for when things change and challenges come up. Your plan should map out all the steps necessary to achieve your ideal renovation based on the decisions you make from your ideas file.
Stay organized throughout the process by having a checklist for renovating your house. Decide where items from each room will go during the renovation. For example, if you're doing a closet and bedroom remodel, consider purchasing rolling racks to store your clothes and linens. Putting things away can keep renovation areas cleaner and eliminate hazards and unnecessary stress. Make a note of what furniture and home goods will live in each room once the remodel is complete. Map it out with paper or tape so you can get a real idea of how much space an item will take up in a room.
Do Interview Your Contractor
Assess your options for contractors and conduct a thorough search in your area by pricing and service options. It should be simple to research this background information through websites, online resources, or by going to the contractor's office. Your contractor should be licensed, insured, and qualified to do the job. You can figure out their reputation through reviews. Word-of-mouth recommendations are often fantastic resources when initially looking to hire a contractor. Make sure to compare not only their prices for service, but also their service quality.
Once you've narrowed down your search, meet up for an interview or a discussion with potential contractors so you have the chance to share your thoughts and ideas before a formal agreement. You want to find someone who you not only get along with, but who understands the vision you have for your space. Listen to what the contractor suggests to get their expert insights. If you can follow their home renovation tips right away, you may be able to save money, time, and energy and avoid having to redo projects.
Home Renovation Don'ts
Don't Forget to Make a Budget
No home renovation guide would be complete without mentioning budgeting. Items tend to cost more than we anticipate and it's important to find a happy medium between your dream design and your practical design in terms of price. By listing the items you need, how many of each item, and the price, you can ballpark a number that your whole renovation might cost. Decide which items you will splurge on as these items often end up being the things you use in your home most frequently. You can then see how money you can allocate to later additions, such as paint or furniture.
Before you dive in, have your contractor take a look at the budget you've created to make sure everything checks out. Once you start to make your purchases, don't forget to save all your receipts. Store them somewhere safe and memorable, such as your ideas file. You never know when you'll run into an item you want to return or if you'll need the receipts for possible tax purposes.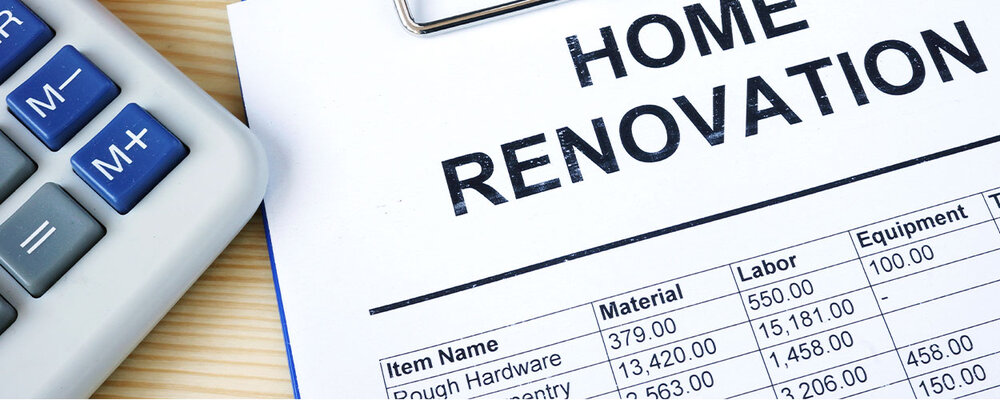 Don't Get Stressed Out
It's easier said than done, but try not to become stressed out during your project. Frustration may lead you to cut corners, make rash decisions, or skip important steps in the renovation process that can then lead to unnecessary work later down the line. Instead, focus on staying positive and collaborating with everyone involved. Following these other home renovation tips can certainly help.
Even though home renovation projects aren't always rainbows and blue skies, they can still be fun and rewarding. It is natural for you to want things to go perfectly according to your home renovation guide. Chances are, they will not as things will always change. Just remember that these changes are opportunities for different approaches that may result in an even better outcome.
Don't Make Assumptions 
Don't assume you can do any kind of renovation to your home, especially when you're forced to deviate from your original plan. Existing house conditions can drastically shift the budget and scope of a home renovation. While you may have seen a similar DIY project on TV go off without a hitch, that doesn't mean it will work in real life for your property. Sometimes even adding in something small may require a major shift of pipes or rewiring your entire house. The best person to help you work through your plans and any changes is your contractor.
Remember, all projects take time. Start your home renovation with a thorough plan, lots of ideas, and a budget. Make sure you know who you're hiring to help you out and start getting excited. By keeping these home renovation tips in mind, you can keep your dream project as stress-free as possible!
Can't decide how you'd like to update your home? Get inspiration for your next home renovation from these interior design trends from around the world.