Having kids in your home means a lot more messes and spills to clean up. That's why choosing furnishings with the right fabric is vital to preventing your house from looking like a stain sanctuary. Fight against icky stains and come out winning with these 5 kid-friendly fabrics.
Choosing a Kid-Friendly Fabric
Before deciding on your kid-friendly fabric, there are a couple features that you should make sure to look for. The first is that the fabric is made of sturdy synthetic fibers. Synthetic fibers are known for their resilience because of the way they're made. When they're combined into tight, flat weaves, they resist the usual snagging and pilling that affects other materials.
 The second element you should consider is high rub counts. The Martindale Test measures durability by how many times a fabric can be rubbed before showing wear. If you have kids, you will want your fabric to score in the "heavy duty" category that equates to 25,000 to 30,000 rubs. If you can, find out this information before purchasing your furniture to feel extra confident in your choice.
5 Kid-Friendly Fabrics
1. Microfiber
Microfiber is a great fabric to use for kid-friendly living room furniture because it's stain resistant and comes in different textures that match any interior design style. From smooth weaves like suede to denser options similar to corduroy, microfiber has an abundance of kid-friendly choices that keep your style as fresh as your furniture. Most microfiber textures can be easily cleaned with water, but you should double check your manufacturer's tag first because some require cleaning with a compatible solvent.
2. Wool
Incorporating wool into your family room ideas is a good decision when kiddos are in the mix. This kid-friendly fabric works perfectly for sofas and cozy chairs because it's less susceptible to pilling, snagging, and wrinkling than other fabrics. Forget spending hours trying to get stains and messes out of your furniture because wool is super easy to spot-clean. Polish it off by vacuuming with a hand-held vacuum attachment to remove dust.
3. Leather
If your family room idea is to combine elegance with kid-friendly fabrics that stand the test of time, leather is a solid option. Its slick surface makes cleanups relatively easy and a quick treatment with leather conditioner once or twice a year is sure to keep the sofa soft and supple. One thing to keep in mind is that pets will reap the most harm on this fabric. You may be able to remove some scratches from your pet's claws with certain solutions, but depending on the severity, others may not be fixable.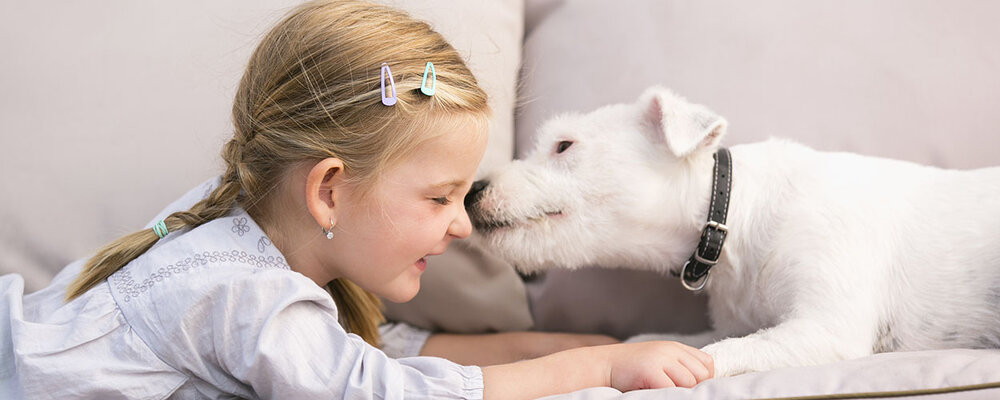 4. Vinyl
While leather usually comes with a big price tag, vinyl is a much more affordable option that achieves the same effect. This kid-friendly fabric is just as versatile and offers the same refined look. To make it even better, vinyl is easy to clean with a quick spray of water and the wipe of a cloth. It's the perfect playroom addition!
5. Denim
Even though the word denim automatically sparks images of pants and jackets, this material can be used for so much more. One huge pro to this kid-friendly fabric is its durability. Think about how long a pair of denim jeans lasts. For most people, the answer is years. The same goes for denim furniture. Sold in a variety of colors, denim seamlessly blends in with any family-friendly interior design style you're looking to create.
Smart Solutions Fabrics
If you want to purchase all of your furniture from one supplier you can trust, Southern Motion has a whole line of nine different Smart Solutions fabrics. These fabrics encompass all of the characteristics mentioned above: they're durable, stylish, comfy, and available on all Southern Motion furniture products.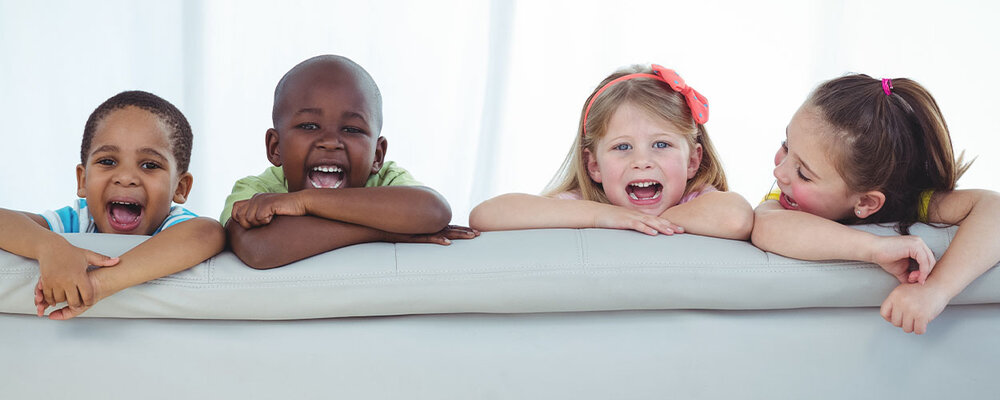 Helpful Tips for a Family-Friendly Interior Design
The Touch Test
If you don't have access to the Martindale Test results for the furniture you're interested in buying, don't worry because there's a quick touch test you can do instead. Simply run your fingers over the fabric. The more noise it makes, the higher its durability and the lower its maintenance requirements. Doing this will give you a general idea of how kid-friendly the fabric really is.
Stain-Resistant Finish
When ordering your upholstery, don't forget to ask for a stain-resistant finish to give it more protection. This finish works by preventing liquids from being absorbed and fine particles from adhering to fabrics.
Scotchgard
Scotchgard is a good, do-it-yourself preventative measure for furniture you buy off-the-shelf. It protects fabric and upholstery from staining by repelling whatever particles it comes into contact with. All you need to do is spray the product onto your new sofa or chair and voila! It's a must-have for any family-friendly interior design.
While kids may be messy, your furniture doesn't have to be. Laugh through the spills and everyday wear and tear knowing that your kid-friendly fabrics can take the hit. Dealing with a difficult stain on an existing piece of furniture? Take a look at our stain removal guide here!