Mother's Day is the perfect occasion to show your mom just how much you love her. We've come up with ten thoughtful gift ideas that are simple, elegant, and will deliver the perfect Mother's Day surprise.
1. Have Her Favorite Meal Delivered From a Local Restaurant
Give Mom a break from cooking with a Mother's Day surprise dinner delivery. You may want to give her a heads-up the day before so she doesn't plan to cook or defrost food for dinner. But you can keep the actual food a secret, so she'll get two surprises — one when you tell her about her gift and a second when the delivery arrives. Make sure to tip the delivery driver on your credit card in advance.
2. Give a Gift Certificate for Professional House Cleaning Services
A gift certificate for professional house cleaning services is one of the most thoughtful gift ideas; it's helping support a small, local business while giving your mom a break from housework.
3. Give a Gift Certificate to Her Local Hair Salon
Many moms would appreciate a gift certificate to their local hair salon for a cut, color, and blow-dry — or a special treatment like keratin straightening for a fun, new look to kick off summer. A gift card to a local salon fits under the category of thoughtful gift ideas Mom will love that also helps support the local economy. What could be better?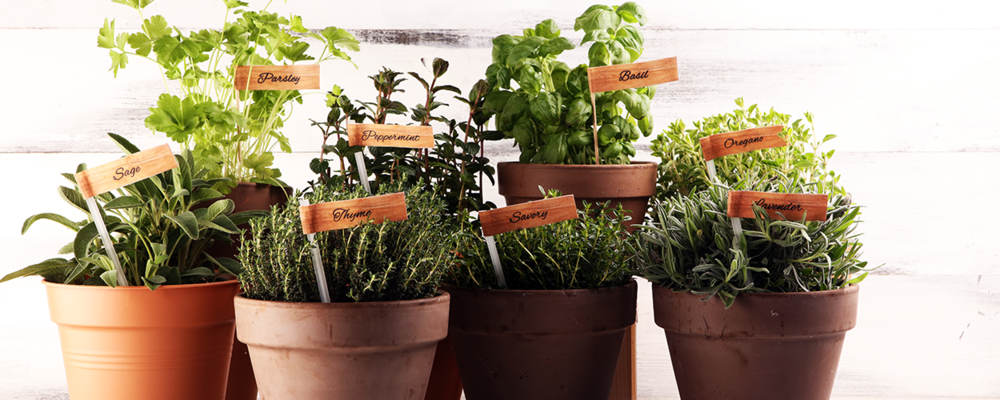 4. Make a Potted Herb Garden
You can jump-start Mom's garden this year with a collection of herbs. All you need is potting soil, fresh herbs or seeds, and a whimsical container. Anything from a metal pail to a decorative bowl will work.
Plant multiple herbs in one large container or give her a collection of containers with one type of herb in each. Create fun labels for the herb garden by painting wooden spoons with the name of the herb and sticking them in the soil. You can also use skewers and hand-drawn signs for a personal touch.
5. Get the Whole Family Together for a Surprise Zoom Call
If your family doesn't live local, a Zoom call can help create closeness as you celebrate the holiday together — but apart. Create a theme for the night, ask everyone to pour their favorite beverages, bring a snack, and share childhood memories that will make Mom laugh and cry. Time together as a family is always a meaningful gift for Mom.
6. Put Together a Video Slideshow of Children and Grandchildren
Take time to gather family photos through the years and create a slideshow. Load it onto a smart digital picture frame, like Nixplay. If you won't see your mom on Mother's Day, ship the photo frame to her with instructions on how to use it. Schedule a video call so you can watch her open the gift — and walk her through setup, if necessary — and see her expressions as she enjoys the digital memories.
7. Order Custom Jewelry From Etsy
Does your mom have a favorite gemstone? Consider contacting a jewelry-maker on Etsy and ordering a custom piece especially for Mom. You may opt for a bracelet with her birthstone and those of you and your siblings, a necklace sporting her favorite gem, or a handmade ring she'll treasure. This unique gift will make a great Mother's Day surprise.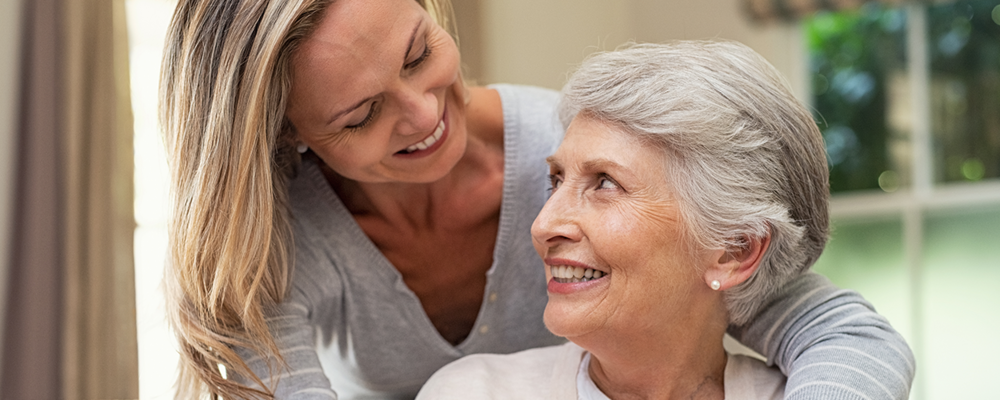 8. Give the Gift of Streaming
Consider a Netflix or Hulu subscription — or a gift card she can use to extend her subscription for several months to a year. Then invite her to a watch party to enjoy your favorite shows together. She'll think it's one of the most thoughtful gift ideas each time she watches a show.
9. Take a Class Together
Think you and your mom would enjoy learning how to paint, cross-stitch, or crochet together? Maybe you'd both like to learn a foreign language or have been meaning to try yoga. Taking a class together — either online or locally — is a great way to bond and create memories. Plus, it's one of the most meaningful gifts for Mom because it means you'll get to spend extra time together over the course of several weeks or months.
10. Chip in With Siblings and Treat Mom to New Furniture
Redecorating Mom's home with some new furniture could be the best Mother's Day surprise gift. A new living room set may be more than you can afford on your own, so consider chipping in with siblings. Another option is to gift her with a single piece of furniture, such as a comfy occasional chair, or some home decor items like pillows and throws.
These thoughtful gift ideas are perfect ways to surprise Mom and show her how much you love her. To get inspiration for a furniture item, take a look at Fusion Furniture's exclusive collections.