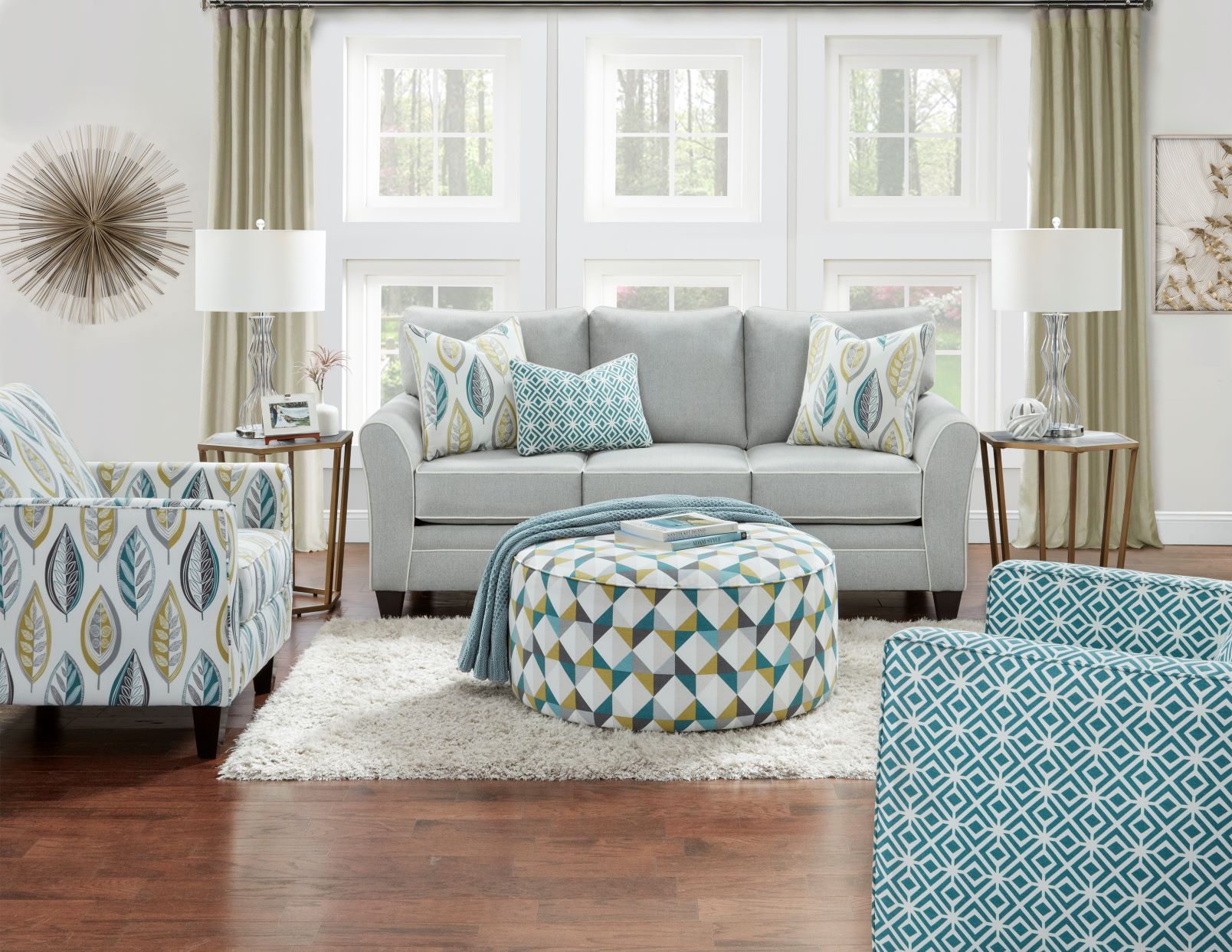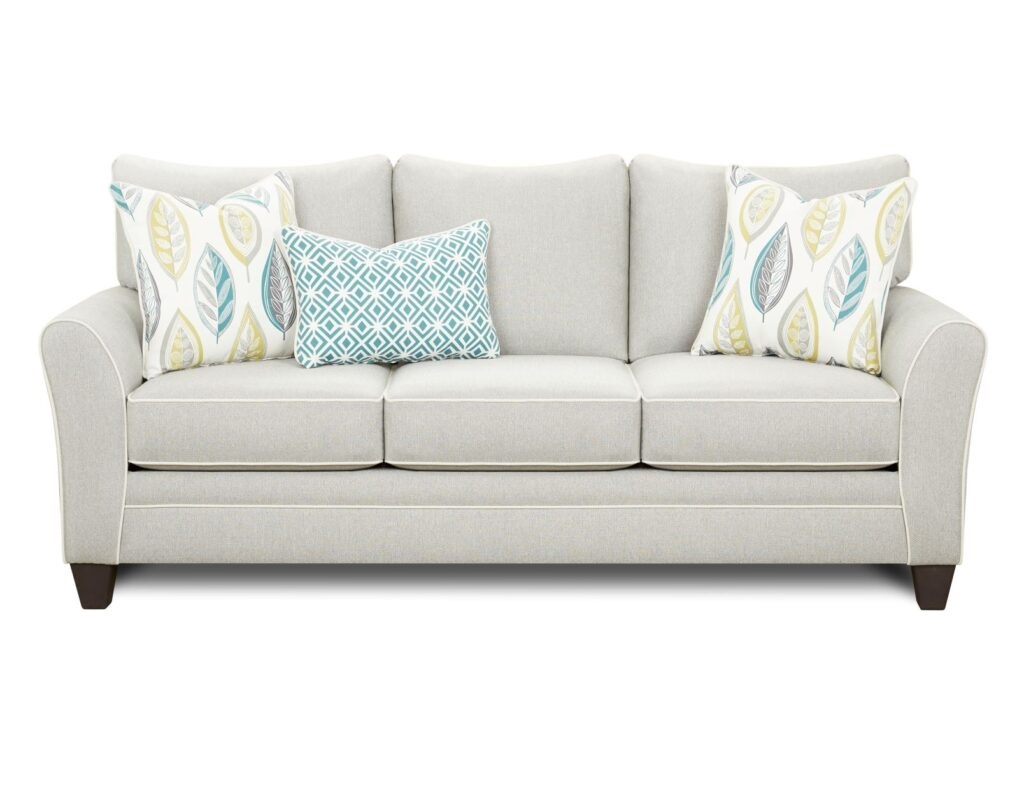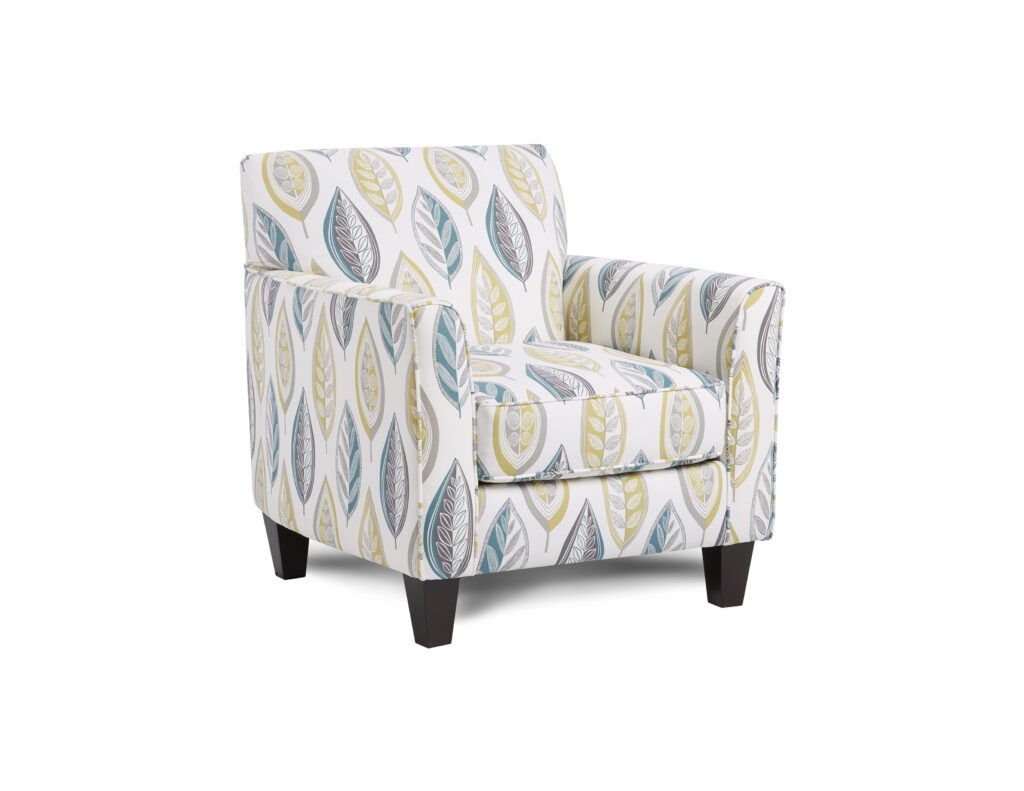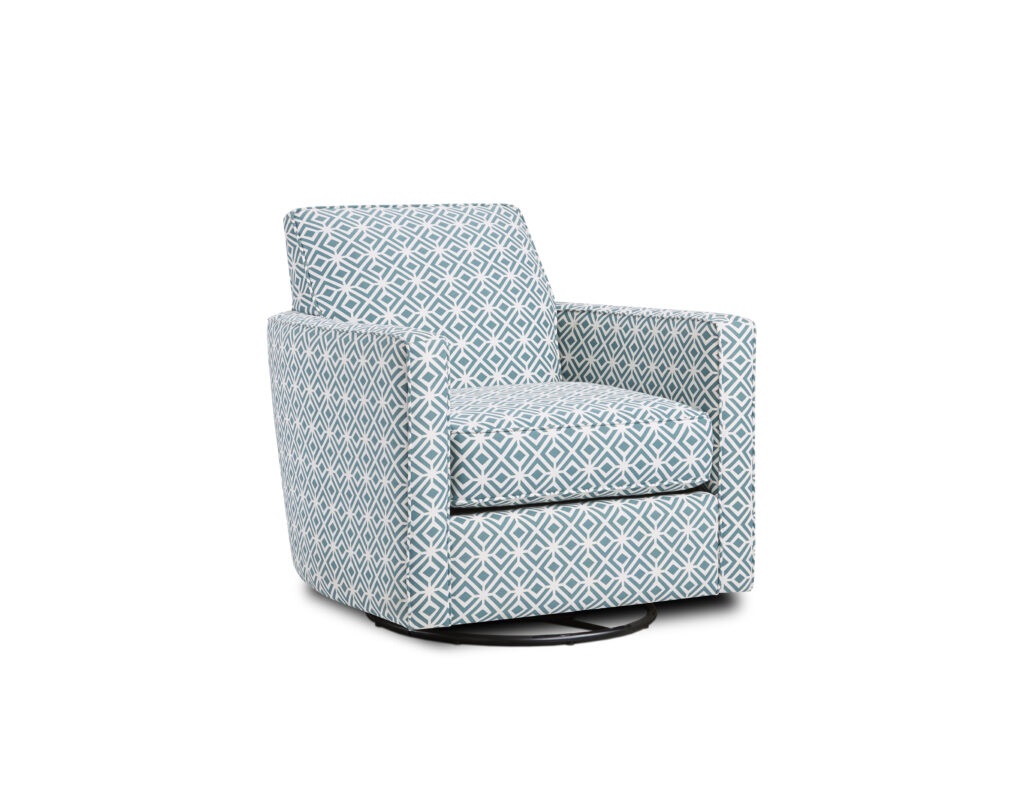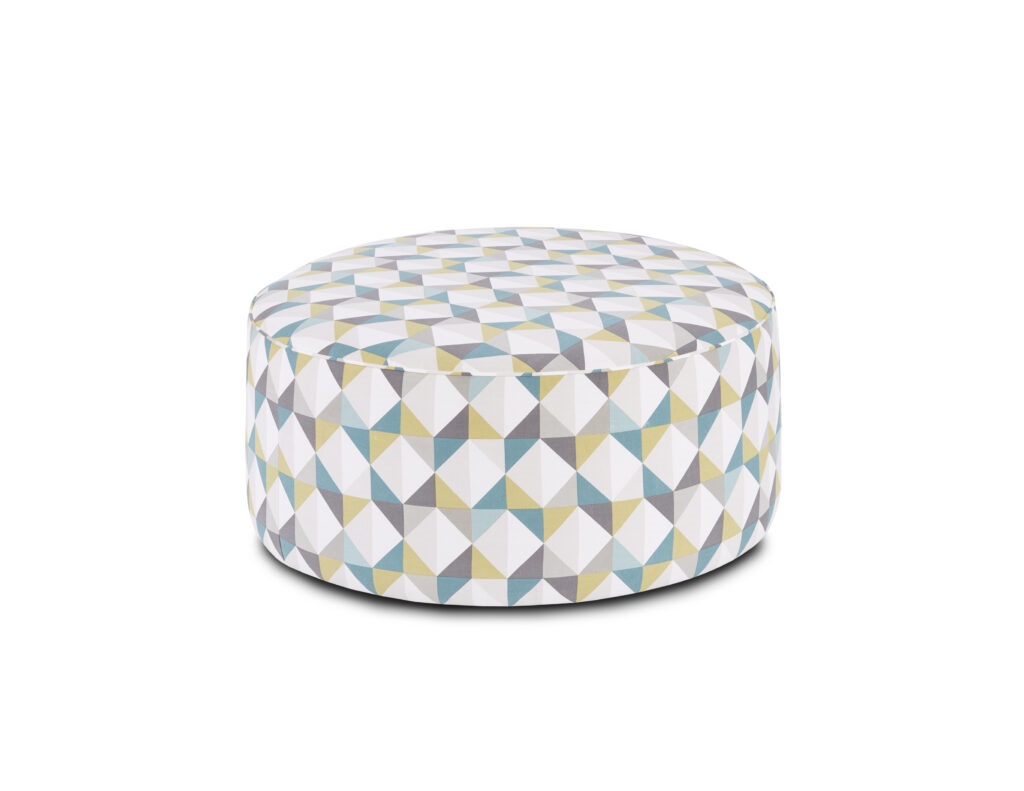 41CW-00KP
TNT Nickel
Collection
The TNT Nickel Fusion collection is a grey and white furniture set with a colorful twist. Geometric patterns, botanical prints, and accent colors of teal, green, and blue create a striking vibrancy in any space. Soft, cotton pillows and light fabric come together to give you a comfortable seating arrangement as well.
---
Available SKUs
41CW-00KP
TNT Nickel Sofa
41"H x 84"W x 37.5"D
25-02
Lassiter Caper Accent Chair
35"H x 32"W x 33.5"D
402G
Rupert Teal Swivel/Glider
34.5"H x 35"W x 35"D
---
140
Denmark Caper Cocktail Ottoman
18"H x 39"W x 39"D
Find a Retailer
Independent retailers display differing selections of Fusion furniture. Fusion is represented by many independent retailers throughout the US, Canada, and Mexico.