Summer is a time for bright colors, airy home atmospheres, and lots of outdoor activities. While you'll have to look elsewhere for recreation ideas, we have the scoop on the hottest summer interior design trends of the season. Kick up your feet, sip on some lemonade, and explore ways you can transform your home into a summertime sanctuary.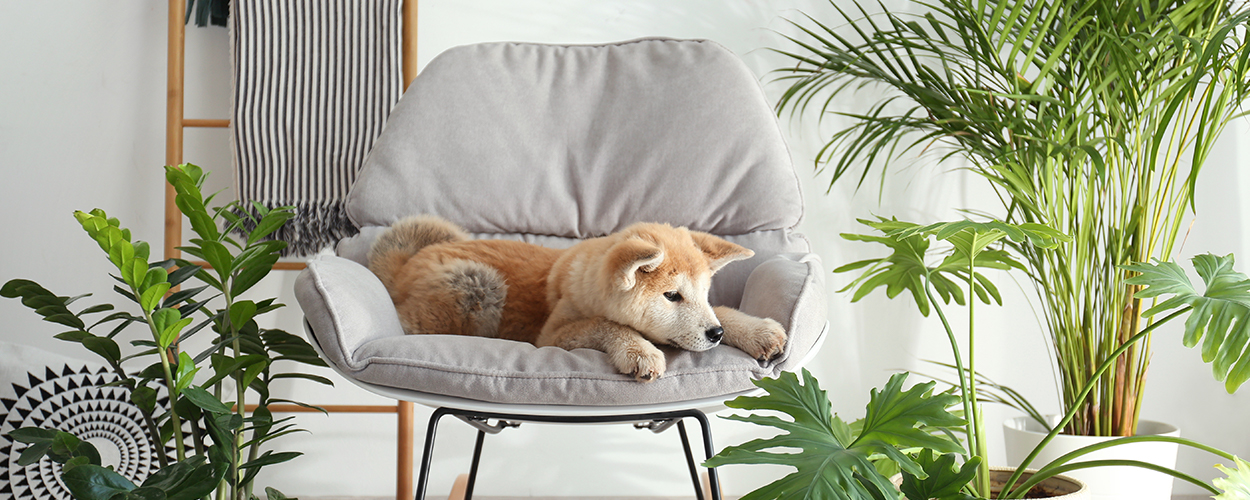 Be One with Nature
What better way to freshen up your living space than by incorporating natural elements like houseplants? Not only do plants bring beautiful ornamentation to your home, but they also have health benefits. 
Placing leafy greens throughout your space helps to purify the air and remove harmful toxins from the outside world — and even your furniture. Plants have also been known to reduce tension and stress because they resemble the calming atmosphere of nature.
Do yourself a favor and try this summer interior design idea by adding large houseplants as bold statement pieces or stick to an eclectic collection of small potted plants on your tables and shelves.
Remember Less is More
Minimalism has been a frontrunner in the design world for quite some time now, and it's looking like its reign will continue through summer. 
Dealing with a cluttered, full house during the hottest time of the year might not be the most ideal. Instead, interior design lovers across the country are following the "less is more" approach. Pare down your decor to the most purposeful and meaningful essentials for a clean and refined aesthetic. 
Once you've cleared out your space and given it room to breathe, turn your attention toward design. Pops of color, greenery, and natural light will elevate your minimalistic look and bring the perfect brightness for summer.
Prioritize Pantone Colors
If you're all about sticking to trends, you'll want to consider the Pantone colors of 2021 when decorating your summertime home. Pantone colors are industry standard color codes that stand for a specific shade. This year, Pantone announced their list of 10 hues for spring and summer that includes shades like Illuminating yellow, Green Ash, and Raspberry Sorbet.
The palette of colors is quite vibrant and eclectic, purposefully chosen to remind you of nature and warm summer days. Choose your favorite hues and incorporate them into your home's design through statement pieces, wall accents, and even furniture.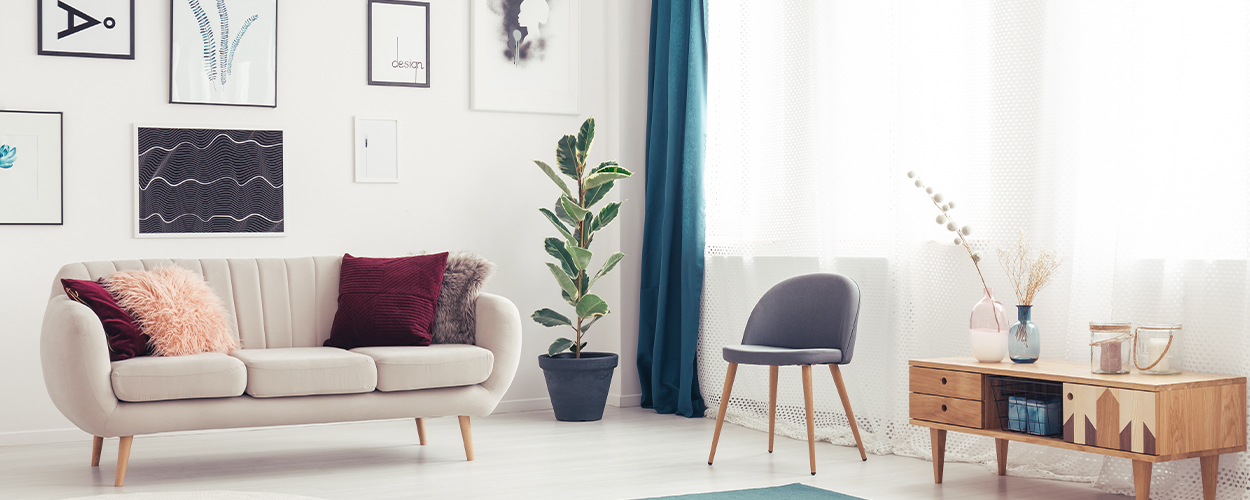 Let There Be Light
Perhaps the best part about summer is the long days filled with sunshine and clear skies. When you aren't busy enjoying the weather outdoors, be sure to bring the sunshine inside as another summer trend. 
If the weather permits and it's not too hot, let in natural light to illuminate your space. Whether you draw up your shades or simply invest in sheer, lightweight drapery, the result is sure to be revitalizing. 
If you don't have much window space to work with, place mirrors in each room to help reflect and amplify the sunlight shining in.
Round It Out
Another summer interior design trend taking over this year is rounded shapes. Stay away from hard edges and focus your attention on smooth, round decor that creates a more welcoming environment. Round rugs, cushions, ottomans, and art are a few ideas that you can easily add to your living space. For a bigger impact, update your furniture with a curved couch.
If round decor isn't your favorite or you prefer more diversity, draw your inspiration from organic shapes in general. Organic shapes are irregular and don't follow any specific pattern or form. You'll be shocked at how much they soften the feel of your home and create a sense of fluidity.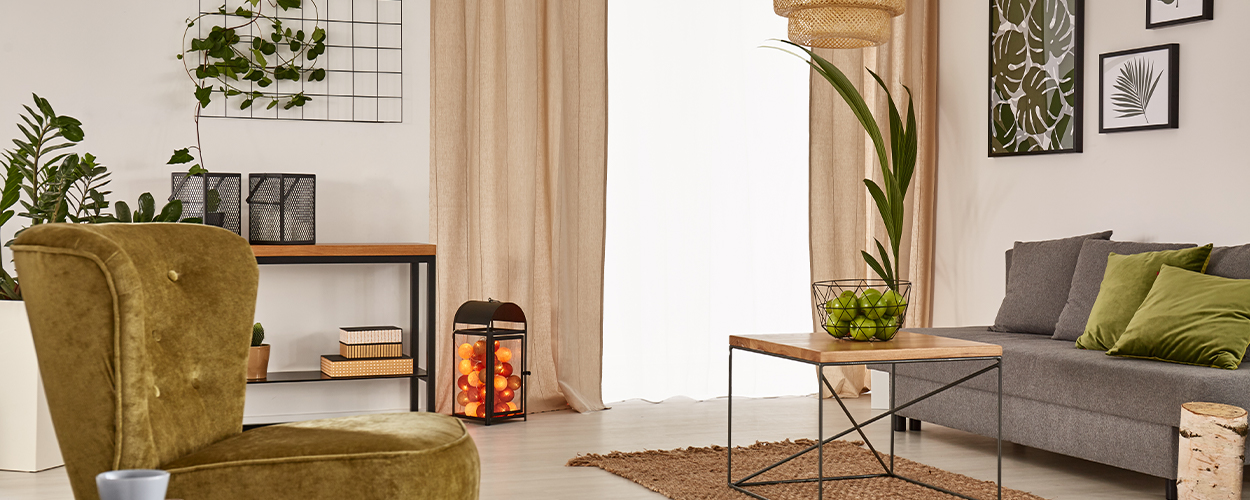 Try More Earth Tones
While ocean blues and vibrant pinks are eye-catching, they aren't the only colors that work well for your summertime home. Depending on your style preferences, earth tones can offer just the right amount of warmth and contrast to your space. 
These colors are muted and flat to emulate the earth in its most natural form. Think terracotta red, mustard yellow, mossy green, white, and tan. Just as plants have been found to have a calming effect, so have earth tones. They're soothing, natural, and a fitting representation of summer.
Choose Easy, Breezy Fabrics
Switching out your linens and fabrics is more of an intuitive summer decor idea, but definitely one worth mentioning. Pack away your winter blankets and thick drapes and opt for lighter, more airy textiles. Curtains are one of the main decor essentials to pay attention to. Look for materials like cotton voile, flax linen, or sheer silk that help keep your home cool, breezy, and bright.
Along with curtains, you can swap out your bedding and throw blankets to include ones made of cotton and linen—these two materials are known to be the best for hot weather.
After you've reworked your home's interior design with these summer trends, take it a step further and splash into summer with these stylish patio ideas!