When you have a passion for something, you often look for inspiration from others to fuel your ideas and perfect your vision—a passion for interior design is no different. If you find yourself engulfed in home renovation projects or can't seem to stay away from furniture stores, it's safe to say that you are a fellow lover of home decorating and design. 
Whether you consider yourself an expert or want a little guidance, the world of social media is bound to open your eyes to trendy and fresh ideas. From modern farmhouse to bohemian design, here are our top 10 home decor influencers that will enlighten your interior design style. 
1. Erin | @mytexashouse | 595K Followers
Love Southern-inspired homes with a touch of luxury? "My Texas House" lives up to its name with Erin's stunning home decor content. 
If you thought you had to choose only one design style within your home, follow Erin to see how she intertwines farmhouse chic with traditional-style decor. Soft neutrals, wood elements, rich upholstery, and elegant light fixtures come together to create a cozy yet luxurious space.
Are you obsessed with metallic accents in your home? This home decor influencer might just be your new source for home design inspiration. Randi's style can be summed up in three words: glamorous, white, and traditional. Her bright white color palette, metallic details, and elegant decor pieces are the depiction of traditional interior design with a side of glam. Randi sets a great example of how vibrant accents and neutral base colors complement each other extremely well.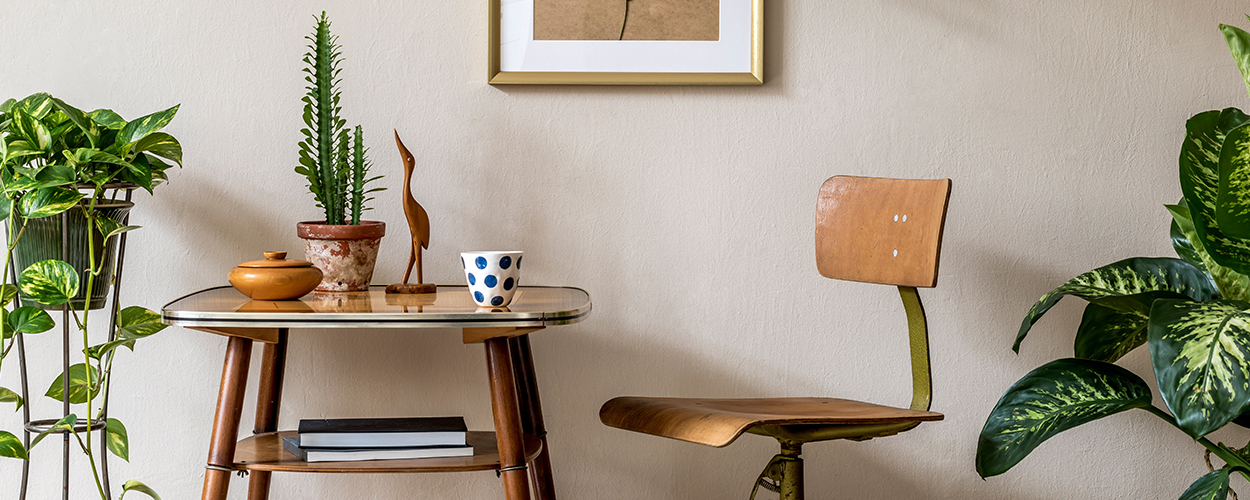 Look no further for plant decor ideas because Brittany is the queen of greenery. Beautiful plants can be seen in almost every single post on her page and it never gets old. This Instagram influencer has curated a home that feels intimate and warm with an emphasis on wooden furnishings and a mix of textures. 
As you scroll through her feed, you can't help but notice a subtle bohemian vibe that's balanced out by other modern elements like a white color scheme and neutral-colored decor pieces.
Brace yourself for a look into the world of luxury interior design with this home decor influencer. Grace has filled "Love for Designs" with countless high-end decor inspiration that could easily be seen in the homes of celebrities. Think marble flooring, ornate chandeliers, plush fabrics, and elaborate decor pieces. Even if you can't ever see yourself transforming your home into a palace like the ones on this page, it's still fun to look at!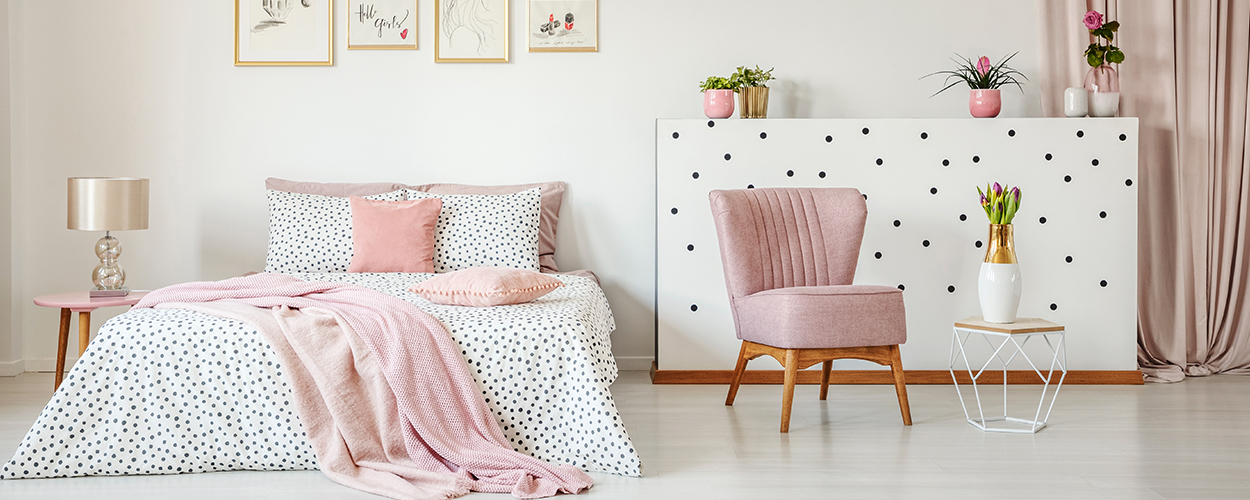 5. Melike | @easyinterieur | 728K Followers
Give "Easy Interieur" a follow for all things pink, white, gray, and metallic. Melike is a home decor influencer and interior design blogger who has found success in creating interiors that are as chic as can be. 
Her style is characterized as very feminine with shag carpets and throw pillows, flashy mirrors, pretty pastel shades, and lots of candles. If you want to curate a sophisticated and glamorous aesthetic, this page is sure to give you amazing ideas!
Forget about extravagant decor and opulence. Amber is your go-to Instagram influencer for laid-back interiors that are simple and warm. She has what you would call a "California aesthetic", most aptly characterized by light-filled rooms, colorful textiles, natural elements, brushed metals, and earth tones. 
Plants, wooden decor of all shades, and woven textiles blend seamlessly into a space that is meant for relaxation and comfort. If this sounds like something you need in your life, "Amber Interiors" is definitely a page you'll love to follow.
Awaken your artistic side by following Justina, a creative director with an aesthetic that is all her own. This home decor influencer is someone that strays from the usual status quo and ignores the typical trends that many households follow today.
Her home inspiration is all about vibrant colors, bold patterns, natural elements, and of course, art. If you were to sum up her style in two words, it would be "contemporary bungalow." Check out her page to see what this style looks like when put into action!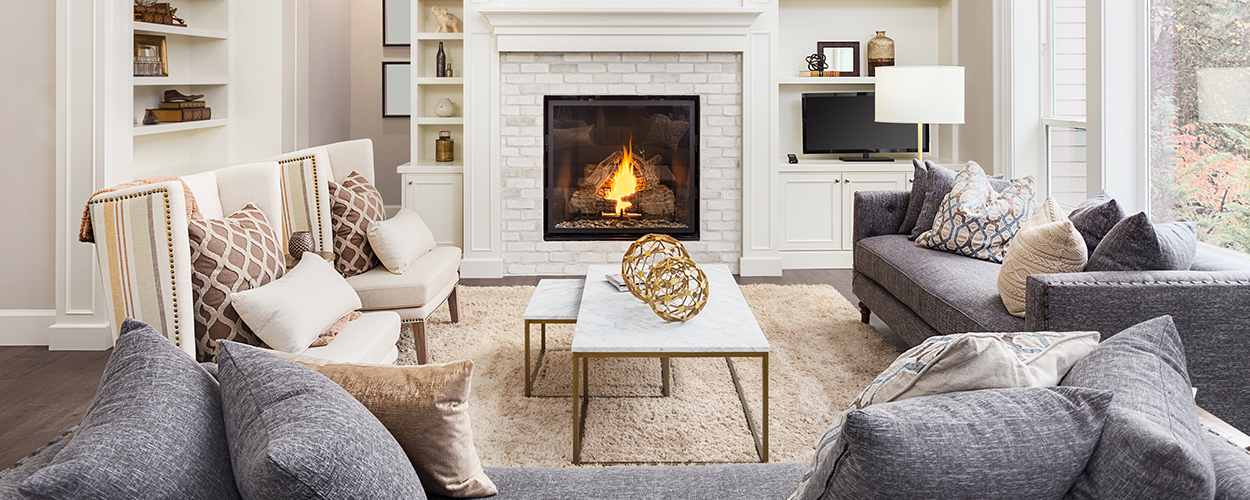 8. Becki | @beckiowens | 1.2M Followers
Rather than focusing on one interior design style, this Instagram influencer and interior design blogger distinguishes herself by including an eclectic mix of decor inspo. From contemporary homes with black color schemes to rustic interiors with exposed beams and stone fireplaces, Becki covers it all. 
Get your daily dose of home decor content that's always unique and you might just find yourself evolving your home's look to match a completely different interior design style.
You can't say your Instagram influencer list is complete without adding at least one DIY fanatic. Angela is a down-to-earth home owner and mom that shares her DIY projects with the world. Her interior design style is modern with touches of boho and contemporary decor pieces, so there really is a lot of inspiration to go around.
If you're tired of simply pinning DIY projects to your board and calling it a day, gather some motivation from Angela and her gorgeous DIY home!
Scandinavian-style homes have gone global and made their way to the U.S. If you're looking to adopt this minimalistic and simple design style, be sure to check out "My Scandinavian Home." Niki is from one of the birthplaces of Scandinavian interior design—Sweden. What better way to get inspiration than straight from the expert?
If you aren't familiar with this particular style, Scandinavian homes often have modern furniture, muted colors, minimal decor, and an abundance of wooden accents. 
That's a wrap on home decor influencers! As you grow your interior design style with the help of these Instagram influencers, be sure to also take a look at 9 interior design themes to follow in 2021 for more trends and ideas.