Spending more time indoors has forced Americans to re-evaluate the design and functionality of their homes. Indeed, lockdowns have spurred a home renovation trend. Homeowners spent, on average, $15,000 on minor and major home improvement projects in 2020, which was a 15 percent increase compared to previous years.

With this renewed appreciation for our homes, what better place to start than the living room. As a shared space, it is the room used to host guests or to simply relax as a family. The living room is a popular renovation, as people like to indulge and show off their personality through their choice of interior. If you're considering making some luxurious changes to your living room, consider these helpful home improvement project tips.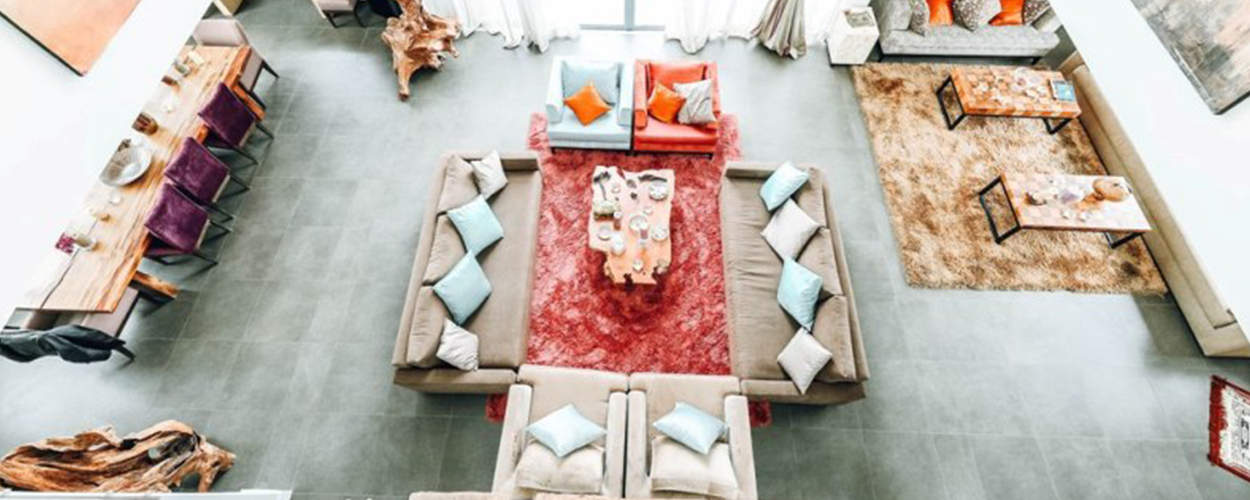 Create a Budget
Before jumping into your makeover, you need to define what you consider a luxury living room idea. This will help you determine the scope of your project, the timeline, and, more importantly, the budget.

Not all customizations for luxury living rooms will break the bank, especially if you're only adding cosmetic changes, such as high-end furniture or new window treatments. The price of home renovations averages around $10-$150 dollars per square foot. A luxury living room would probably require a budget around the upper end of that range. 
According to homeowner surveys, 78 percent of people tend to miscalculate remodel costs due to unexpected mishaps or added shipping fees and taxes, so it's crucial to include an additional 20 percent of your overall costs as a precaution.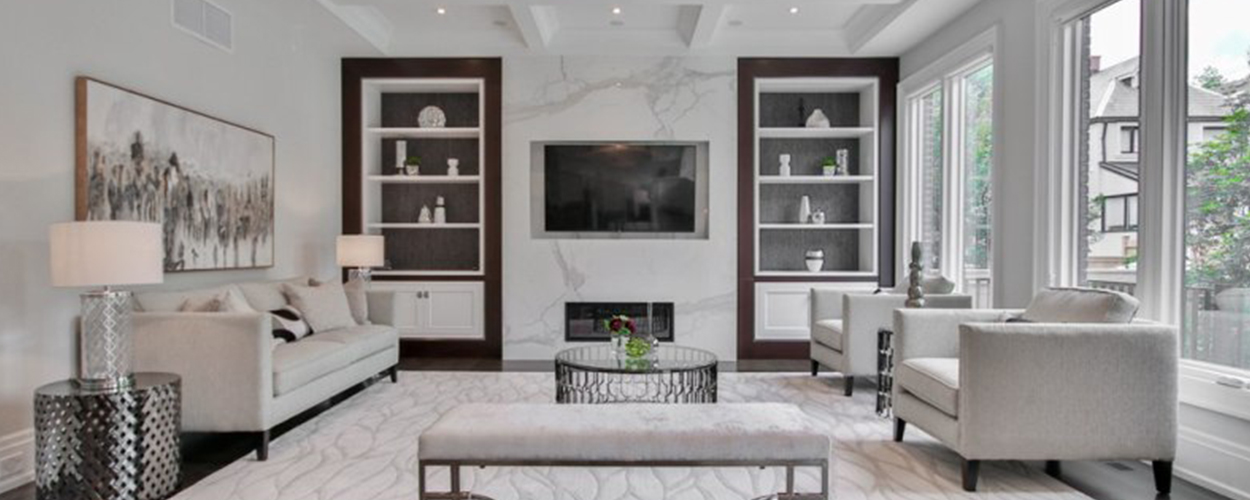 Start Out Simple
Rearranging your furniture is one of the simplest things you can do to change up your living room's design. An important factor to consider when deciding on an appropriate seating arrangement is the focal point of the area. Orient your furniture towards any standout feature, such as a fireplace or a large window. If there doesn't seem to be any focal point, you can add accents like art prints or a tapestry.

You can also change your room's color palette by replacing decor such as rugs, cushions, vases, and throws. Soothing color combinations like forest green and earth tones never go out of style, and saturated, juicy colors like corals and creams are in trend this year. 
Another easy living room design tip to try is adding greenery. Decorating with houseplants helps breathe new life into your space and transform it from dull to refreshing.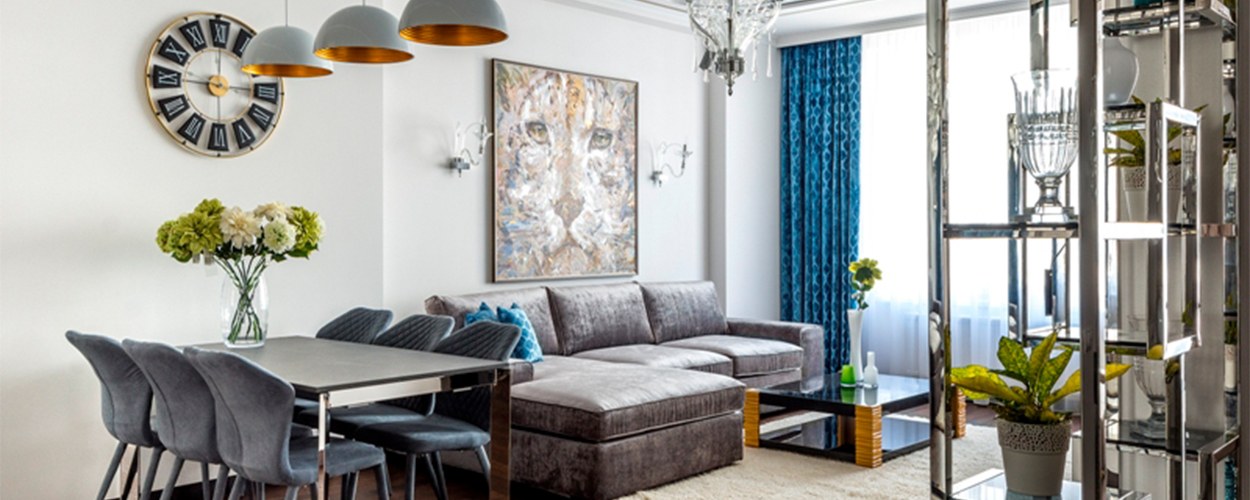 Working Your Way Up
If you're willing to shell out more money, you can work your way up by changing your flooring and repainting your walls. Slate flooring works great for the industrial and minimalist styles that are very in vogue now. Wood flooring and tiles are more expensive, but these timeless options are well worth the steeper price.

You could also opt for the rising grandmillennial trend of floral wallpapers that evoke a nostalgic, granny-chic vibe. If you don't feel like using traditional wallpaper, consider our living room design tip and buy peel-and-stick wallpaper instead. It's an easy way to make a dramatic change and is a smart option if you like to switch up looks often.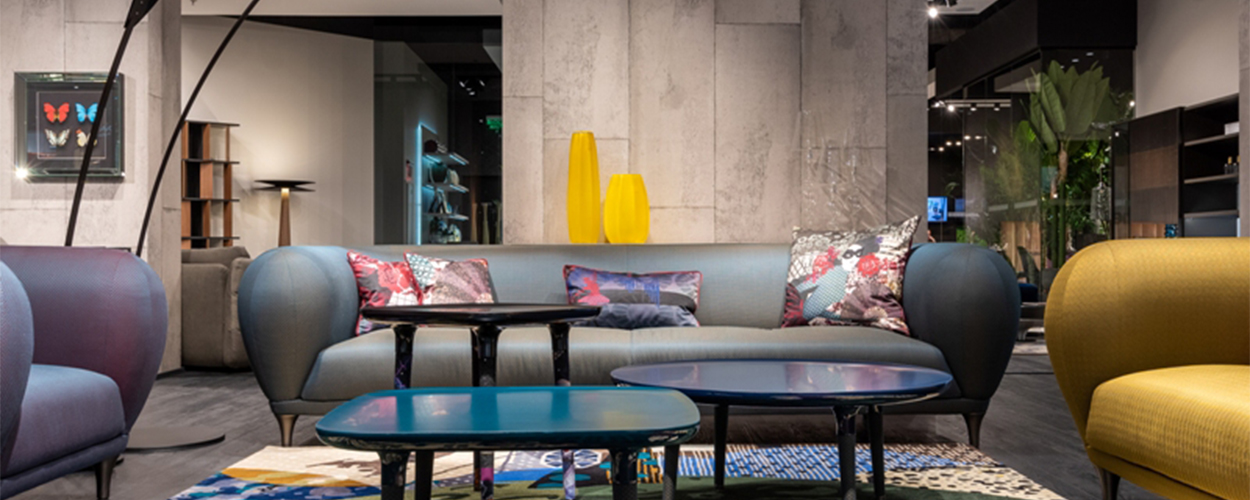 Sitting on the Lap of Luxury
Investing in new furniture can be quite the splurge, but it's worth the cost if you want a stunning living room. Along with larger furnishings like sofas and sectionals, it's always a great idea to include an eye-catching accent chair for visual stimulation. 
If buying brand new furniture isn't a possibility with your budget, think about updating one or two of your current pieces by reupholstering.. 
Lastly, consider upgrading your light source. Artful chandeliers and bold, dynamic lamps have been the rage lately, and are an excellent way to turn a room from drab to fab.

Transforming your living room can be both a daunting and exciting process, but with the help of our living room design tips, your home will come together beautifully. For more inspiration on home improvement projects, check out the 10 coolest ideas for a DIY living room makeover.
Words by Vera Fowler
Written for fusionfurnitureinc.com