Take a trip back in time with the glitz and glam of art deco interior design style! Art deco home decor has been on the rise and is currently one of the edgiest trends you can try in your home. Transform your space into an art deco dream by learning more about its design characteristics and useful tips on how to adopt the style within your home.
Key Design Characteristics of Art Deco
Just like fashion trends come and go, so do interior design styles like arts décoratifs, commonly referred to as art deco. Believe it or not, this vintage design theme originated back in the roaring 20's and continued to dominate until the 50's when mid-century modern took the spotlight.
Art deco is characterized by striking colors, rich materials, and decadent detail work that fuse together to create a luxurious and glamorous look.
Classic Art Deco Materials
Materials that define the art deco interior design style can be tied back to the wealth that new industries created during the booming 1920's era. Gold and steel are just two examples of widely used materials in art deco furniture, architecture, and accessories. Others include:
Mirror and chrome

Lacquer

Marble

Ebony

Velvet

Zebrawood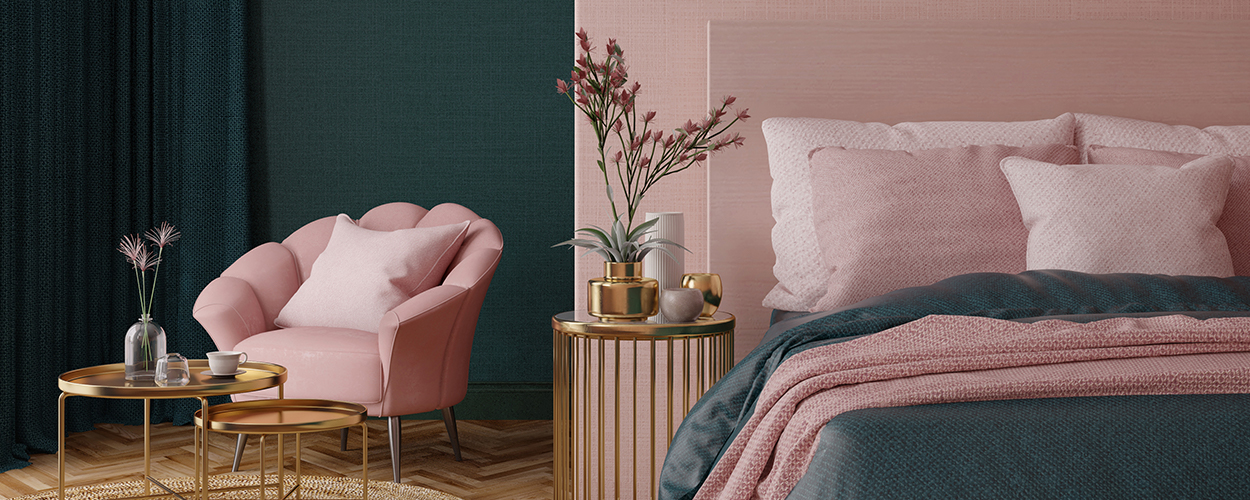 Iconic Colors
There is nothing bland or boring about the colors that characterize art deco home decor. Bold and moody color palettes were the go-to back when this design theme was new on the scene and the same goes for today. These striking shades were often contrasted with softer nudes. Here are some of the top colors used in art deco design:
Bold Shades: Bright and deep yellow, red, green, blue, pink, purple, and black
Softer Shades: Cream, beige, white, and taupe
Common Motifs
Art deco interior design style is all about geometric shapes which is why flattened and stylized motifs like fans and flowers are very popular. In addition to that, abstract patterns like chevron, sunbursts, and jagged lines play a key role in distinguishing home decor of this style.
Art Deco Interior Design Ideas
From simple and budget-friendly additions to home renovations that cost a pretty penny, there are many art deco interior design ideas that help turn your space into a vintage vision. Start gathering inspiration with these classic 1920's decor ideas.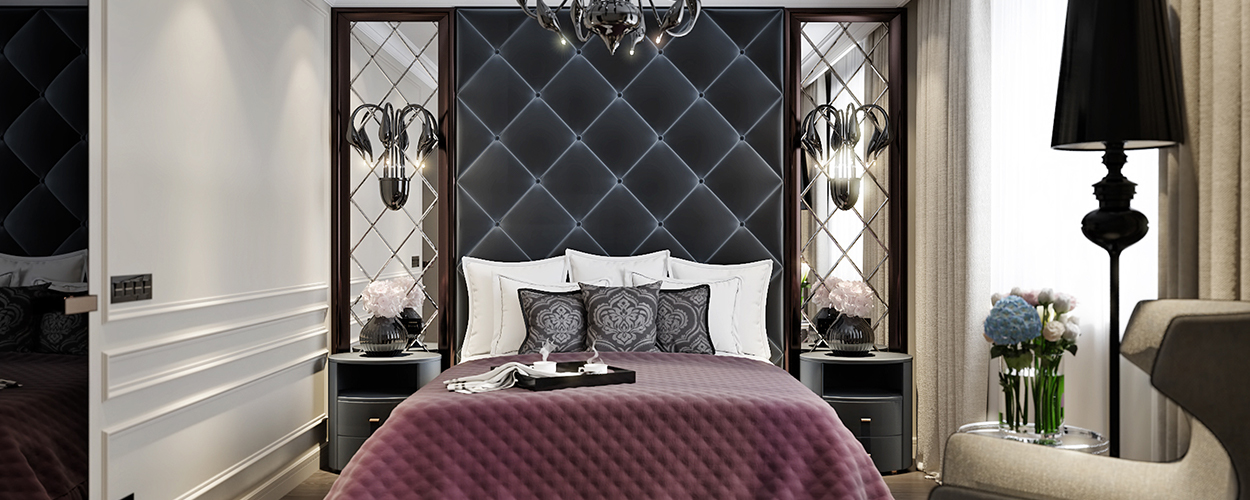 Go for Glam
Art deco interior design style is all about glamour and luxury, so you should have at least a few elements in each room that embrace the extravagance of the 1920's era. Gilded mirrors and crystal chandeliers are eye-catching and easily add a touch of glam to any space. Rather than buy these items brand new, head to a flea market or local antiques shop to pick up a genuine relic.
Build In Timeless Elements
If budget is no obstacle in your quest to create an art deco style home, you should consider renovating your space to include built-in shelving and dramatic crown molding. These two elements are classic and instantly transport you back in time to a decade gone by.
More is Always Better
Forget about the "less is more" mantra as you brainstorm art deco living room ideas! More is always better when it comes to this interior design style, so don't be afraid to go big or go home. A cluster of brass pendant lights, for example, is a lot more bold and dramatic than one single light.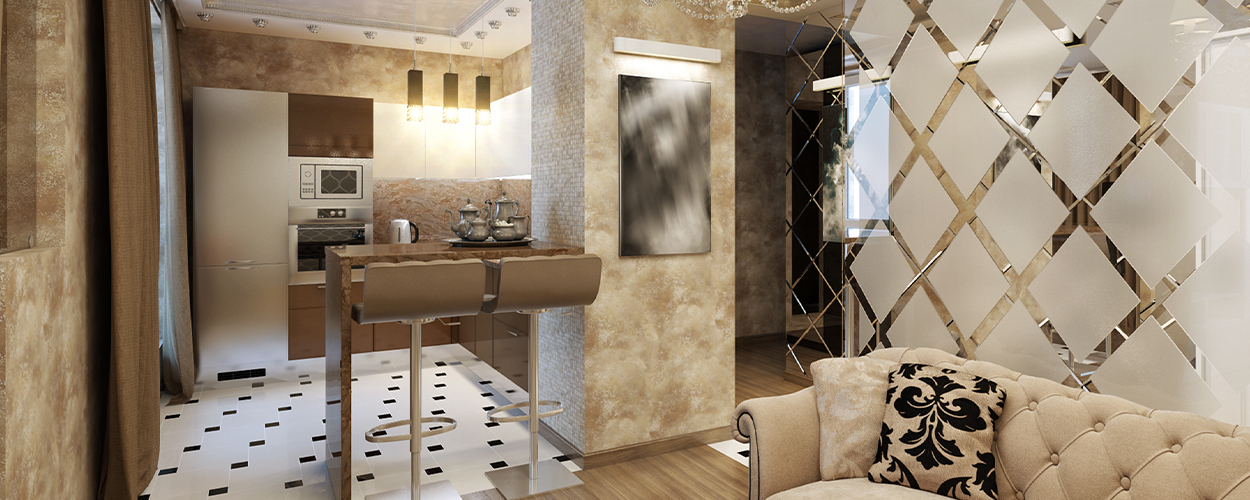 Change Up Your Tile
As years come and go, flooring trends are constantly evolving. While subway tile may be trendy now, octagon or diamond-shaped tile has much more of an art deco vibe. Think about including this tile in your bathroom or kitchen to create a timeless look. 
Geometric Shapes are Key
As you transform each room in your house, remember that your art deco home decor should be inspired by geometric shapes. There's no limit to the kind of shapes you can use either. From circles and triangles to sweeping arches, art deco style includes it all.
Try Monochromatic Palettes
There's just something about monochromatic color schemes that scream "art deco interior design style." Focusing on a single color and running with it throughout your space achieves a look of opulence like no other. You can curate this look by incorporating a single color into your wall paint (or wallpaper), furniture, and accessories.  
Discover another retro interior design style that has come back to life by checking out how to incorporate mid-century modern design into your home!