Pricey home renovations aren't the only way to give your space a fresh and new look! Incorporating statement pieces of all colors, shapes, and sizes can be a simple and budget-friendly way to revitalize your space and make it feel new again. From statement wall decor to comfy living room furnishings, check out our list of everyday decor that can transform your home from ordinary to extraordinary! 
7 Types of Statement Pieces
Striking Sofas
If chosen properly, your sofa or sectional can serve as one of the most eye-catching statement pieces in your home. Take a chance on a sofa with more unique characteristics like bold colors, interesting patterns, and snazzy throw pillows for additional style points. A complementing ottoman can also be a gorgeous statement piece in itself! 
Fusion's Macarena Marine sofa is an ideal statement piece for your living room with its blue color and geometric-patterned throw pillows.
Dashing Draperies
If your living room or dining room is lucky enough to have drapes, take advantage by using fabric that is both stylish and functional. 
For example, hang thick drapes during the winter time to keep out the cold, while also utilizing colors and patterns that stand out in your space. You can even switch up your color schemes throughout the seasons because drapes are relatively easy to replace.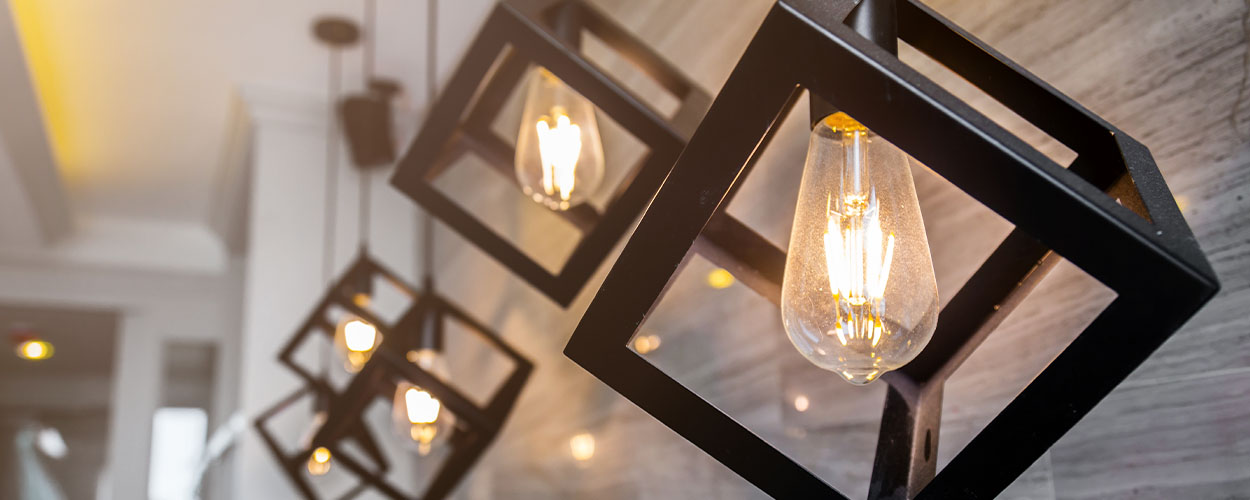 Stylish Lighting
Light fixtures may seem like insignificant decor, but they actually serve as valuable statement pieces for your living room and beyond. 
From floor lamps and table lamps to hanging fixtures, lights are a versatile statement piece that really can transform every room of your home. Channel a "wow" factor with your lighting by exploring many different styles like traditional chandeliers, industrial floor lamps, and geometric table lamps.
Bold Wallpaper
Wallpaper has made a major comeback in the last few years and it's a trend you definitely want to consider for your statement wall decor. Instead of covering an entire room with a floral or striped wallpaper, focus on an accent wall. Choosing one wall to display your bold wallpaper gives you the chance to transform your space without completely overwhelming it.
If a patterned design is a bit too much for you, don't give up on the idea altogether. Compromise with darker or lighter neutral colors for a more subtle change.
Distinctive Wall Accents
Plain, empty walls are simply a blank palette waiting to be decorated. If you notice that you have lots of bare space along your walls, start hanging statement wall decor!
A gallery wall full of your favorite art or photographs is one idea. Mirrors to lighten up the space is another.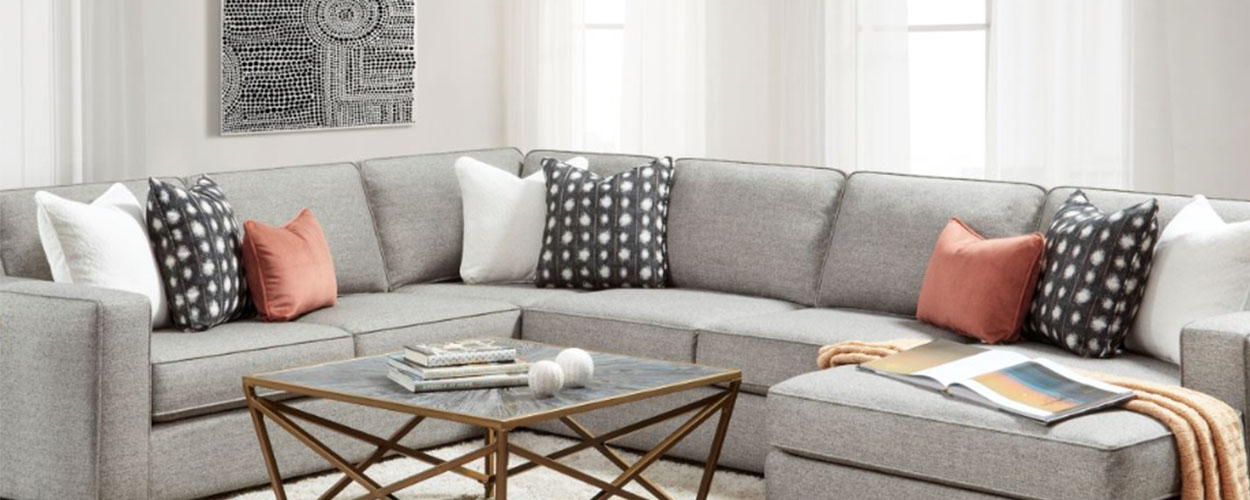 Alluring Accent Chairs
Even though accent chairs are much smaller than your sofa or sectional, they can be just the ticket to adding interest to your room. Not only are they cheaper and smaller to fit into your space, they can also do wonders for complementing the furniture you already have. 
If your couch is a more neutral shade, pick a chair that highlights the accent colors you use in the room. This will help make the chair shine, while also tying the space together.
The Monroe Ash accent chair is a prime example of chairs that bring your living room to life!
Inviting Area Rugs
Area rugs are amazing statement pieces for many reasons. One, they make your space feel cozier and more inviting. Two, they define each zone of your home, especially if you have an open floor plan design. 
Think of your area rug as an art piece for the floor and don't be afraid to experiment with bright colors and snazzy patterns. The bolder you go, the more distinctive your statement area rug will be.
How to Make Statement Pieces Work
Let It Stand Out
One key element to remember when decorating your space is that statement pieces can only make a statement if you let them. It can be tempting to fill the rooms of your home with lots of unique features, but in doing so, you take away the specialness of each piece. 
To maximize the statement decor you choose, make sure other objects in the room are smaller, more neutral, or less ornate.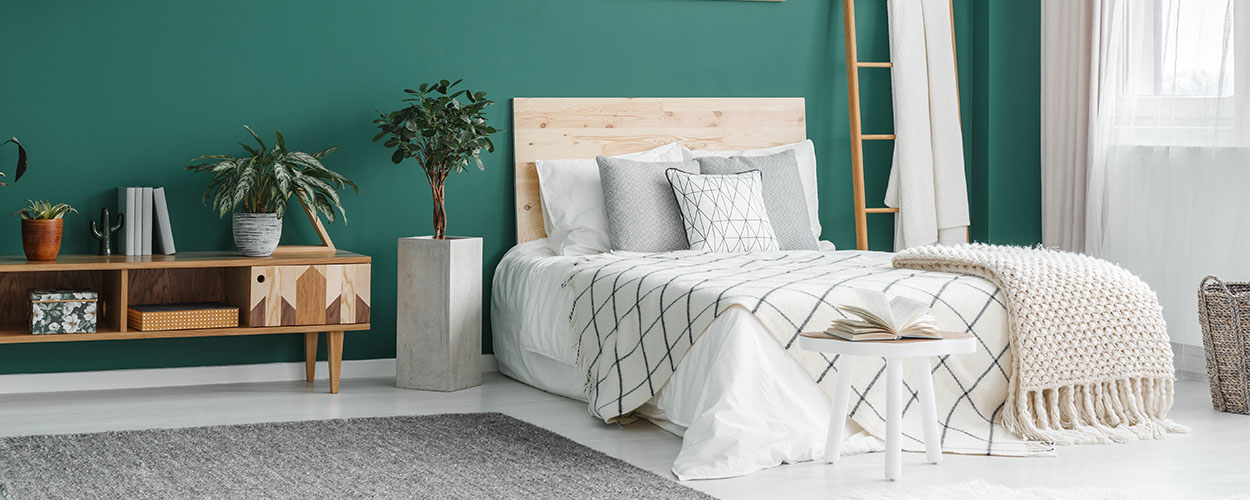 Keep Color in Mind
Bright, striking colors are beautiful and easily draw attention, but you want to be careful with which shades you settle on for your statement pieces. Always refer back to your overall color scheme and make it a rule that you only pick complementing accent colors. Follow this tip and your home will feel much more balanced and cohesive. 
Choose a Focal Point
A focal point is the center of interest in your space, and an important factor to consider when deciding on statement home decor. If you want to see a big change and truly mesmerize your guests, you'll want to choose statement pieces that are found in the focal or main parts of each room. 
For example, sofas, beds, and dining tables are dominating points within your home. Spruce up those items to make the biggest impact.
Whether you go big with a brand new sectional or choose to illuminate your space with dazzling light fixtures, you're sure to rejuvenate your home with these statement pieces. If you're thinking about hanging up statement wall decor, learn more about the why, where, and how of decorating your walls to guarantee a polished final look!