Looking for spare room ideas to help you make the most of your home? The extra space of a bonus room can be put to good use, creating a unique place in your home that can help you be more productive, creative, or relaxed. Take a look at these bonus room ideas and get inspired to start your own room makeover that makes a big impact!
1. An Indoor Garden
There is something wonderful about cultivating edible plants. With a little work, you can transform a spare room into an indoor garden and enjoy fresh foods all year round. This is a great spare room idea if you have limited outdoor space.
If the room has plenty of windows, you can utilize the natural light. Otherwise, use grow bulbs to help ensure plants have adequate light. You can use shelving or spare furniture to set up areas for the plants, and use a space heater and fan to circulate air to create the right temperature. Leafy greens and herbs are good choices for an indoor garden room.
2. A Media Room
Enjoy the magic of the movies and your favorite music right in your home with a media room makeover. A large-screen TV and surround system are a good start for giving a movie theater room its special feel. If you enjoy listening to or playing music, you can also set up your instruments and record collection here.
While you can get special home theater-style seating, you can achieve a similar effect with a reclining sofa or a group of reclining chairs. If you're on a budget for your spare room ideas, consider comfortable pre-owned furniture, such as overstuffed sofas or even large bean bag chairs where you can relax. A mini-fridge for soda, a popcorn machine, and velvet blackout curtains will help complete the cinema style, while posters of your favorite music artists will create a personalized music room.
3. A Games Room
Take your free time to a new level by creating a family game room or a fun man cave. You can outfit this space with a pool table, foosball table, air hockey, and dartboard, depending on your favorite games.
For this spare room idea, add some simple shelving and line your favorite board games along the wall. Put in some comfortable seating where you can relax with your friends and family and a lightweight table so you can easily set up card games and board games. You can also add accents to the walls like prints of vintage board games and neon signs.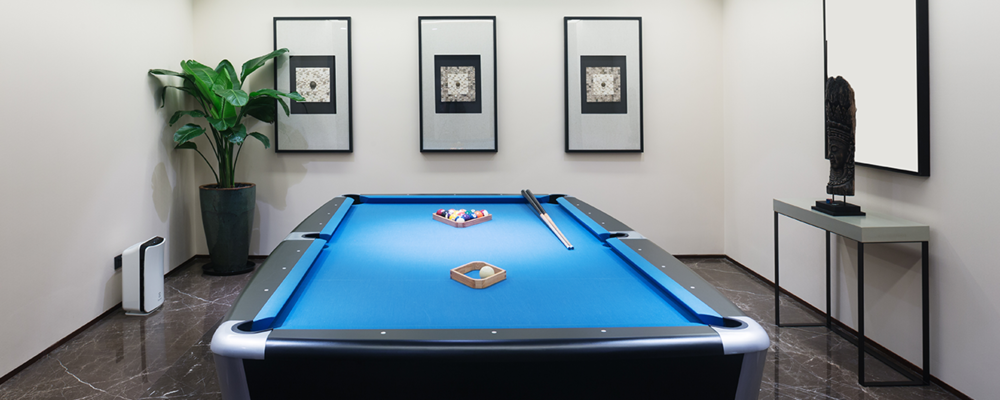 4. A Children's Playroom
Children need a space to thrive and grow at any age, so why not try a room makeover to provide a fun area for the kids? Whether your kids are toddlers or teens, having a designated space where they can play, imagine, and have fun with friends is important and can also give the adults some extra peace and quiet.
Decorate the room with age-appropriate items that match your children's interests. For teens, this might mean a space to make jewelry or play video games with friends. Younger kids might enjoy areas to build, have active play, or make art projects. Be sure to include plenty of storage to keep the area tidy.
5. A Pet Playroom
Kids aren't the only ones that need space. Make your spare room into a pet playroom for your favorite animal. For this spare room idea, add cat condos or set up the area with pet toys and treats in sealable bins on the shelves. Choose durable flooring that won't be harmed from active play. Having a designated place to bathe pets may also come in handy for keeping your pet well groomed.
6. A Reading and Writing Nook
You don't have to be a professional writer to fall in love with a writing nook. Create a one-of-a-kind space that encourages the love of writing, whether it's journaling, composing poetry, or focusing on your work.
Set up a desk and office chair in one area and comfortable seating areas in other parts of the room. Complete your room makeover with plenty of paper or notebooks, pens, and inspiring sayings or artwork on the walls. You can also add your own home library for easily accessible inspiration. If you will be sharing this space with your partner, consider creating his-and-her office areas.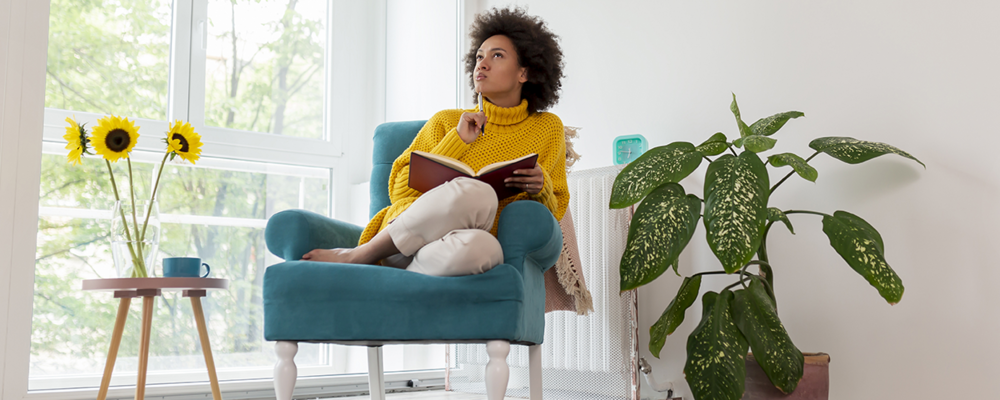 7. A Happy Hour Haven
If you enjoy the occasional happy hour with friends, turning that little-used guest room into a happy hour haven might be the perfect room makeover. Set up a simple home bar and add a few different seating styles, such as bar stools and lounge chairs. Create a unique ambiance with dimmable lighting or using specialty bulbs in decorative lamps. Consider decor that reflects the feel of your favorite happy hour spot, whether it's a tropical theme or an edgy vibe.
8. A Home Observatory
For those who love astronomy, creating a home observatory is an inspired spare room idea. You can run the gamut of style from breathtaking professional designs to roll-off roof products that you can easily install yourself. If your bonus room has a skylight, elevating a quality telescope can be the start of a simple space-themed room.
9. A Mini Museum
Do you own a lot of collectibles or items you love to display? Then try this spare room idea: Create a mini-museum for your beloved items. Whether the room showcases breathtaking antique furniture, a collection of prized trains, beautiful artwork, or other treasures, you can organize them in a way that allows them to shine. Utilize existing shelving, or add your own for maximum storage and display space.
10. A Relaxation Room
Everyone needs to unwind at the end of a long day but if you're living with other people and pets, it can be hard to find some quiet space. Set up your spare room into a relaxing, inviting space with this room makeover. Use neutral colors or soothing tones like blue shades. You may also want to make this room a technology-free zone so you can let your thoughts flow without being interrupted by texts or emails.
How you fill your relaxation room will depend on your interests. If art and crafts help you unwind, have your tools and materials available for use. A meditation room with a massage chair and yoga space is another option. Whiteboards, chalkboards, and cork boards are perfect to use for mood boards and displaying mantras, prayers, and thoughts of gratitude.
No matter your budget, a little creativity can go a long way toward making your spare room one of the favorite places in your home. For furniture that is as unique as your spare room makeover, take a look at the Fusion Furniture collections.