Creating a Smooth Work-From-Home Environment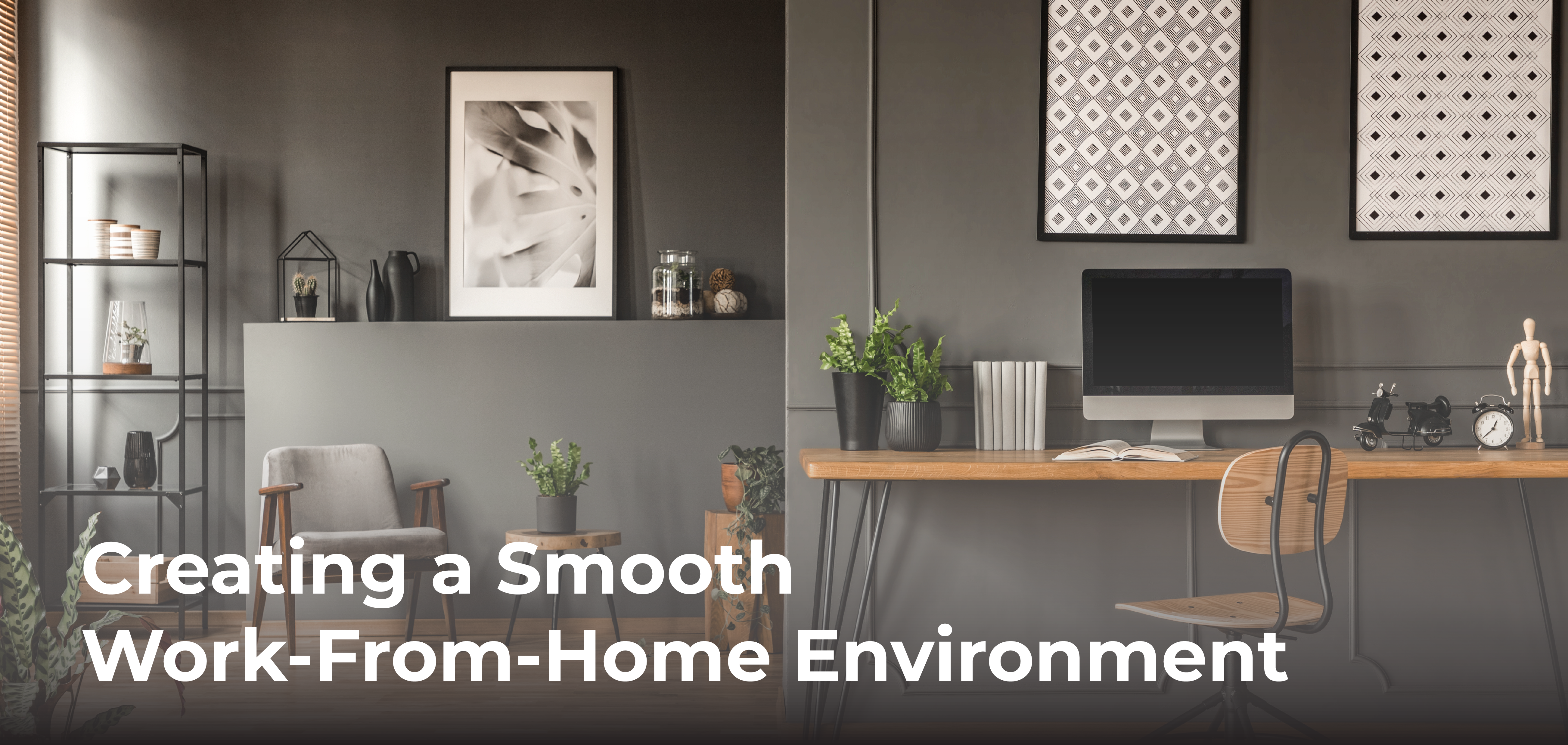 Your home should be a comfortable haven where you can rest and recover, but when you work at home, it also needs to be a place where your focus is high. Is it possible to reach both of these goals? The good news is that it is possible to balance relaxation and efficiency. Deliberately creating a work from home office setup that is exclusively for getting work done, can even increase your productivity.
Physical Separation and Boundaries
The first step is creating a distinct separation between your workspace and the rest of the home. The layout and décor in your office should be focused on your work goals. According to productivity experts, just stepping into your office should put you into a constructive frame of mind. Even if you don't have an entire room to dedicate to work, use the same philosophy when sectioning off an area of a room.
Purpose-Led Focus
The second step is designing each environment with its purpose in mind. For example, choose stimulating décor for your office space and relaxing paint colors and embellishments for the rest of the home:
Choose office furnishings based on functionality, such as storage and organization, as well as using accessories that prompt creativity.

Consider the

ergonomics

of your office supplies and furniture. 

Pick

lighting

that is bright with cool colors for your office space and warmer lighting for the bedroom and other rooms where you relax.

Cut down on clutter throughout the home. This will make your home feel less chaotic.
Design each room with goals in mind. Gather the tools for washing clothes in the laundry room. Store family activities in the family room. Choosing the right furnishings for each room encourages the appropriate mindset for the work done in that area. You can also designate a specific space for personal wellness, such as an exercise room or a place for meditation.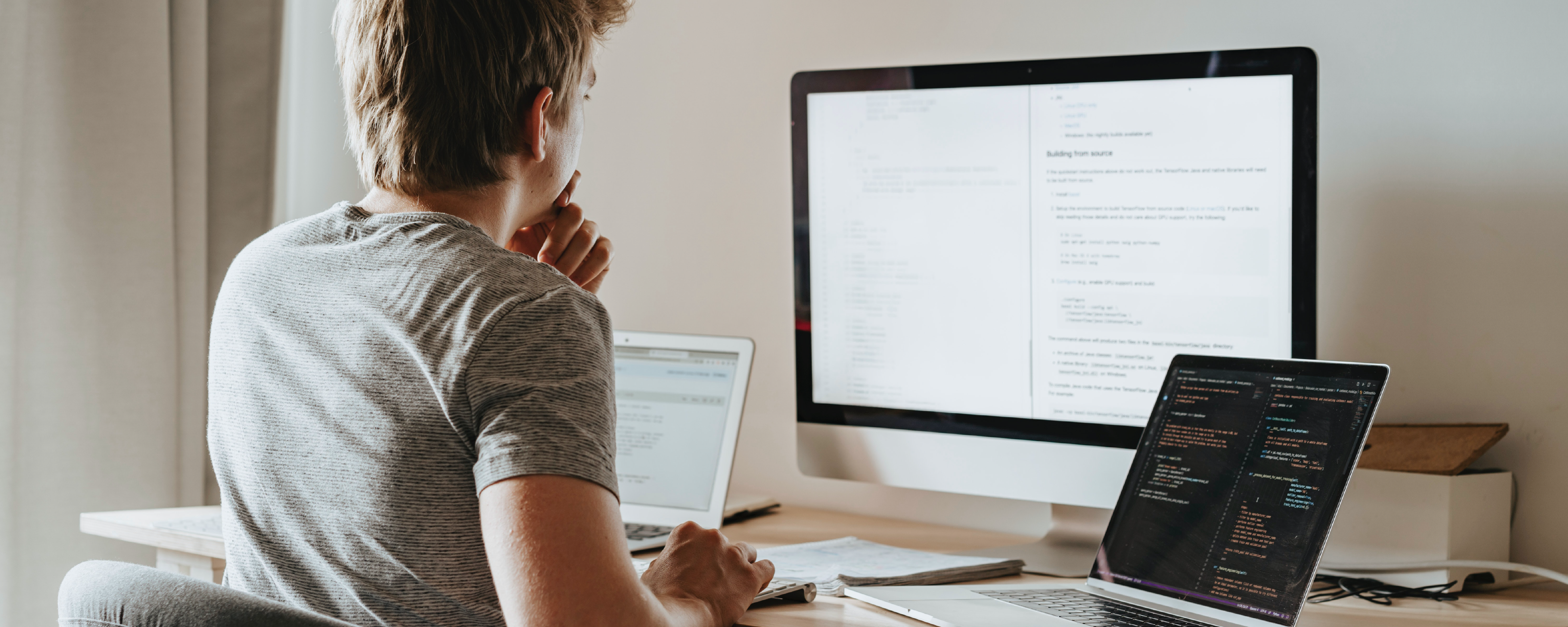 Rules and Habits for Productivity
The third step is establishing rules and habits for your workspace. When working at home, it is easy to become distracted by household chores, children, pets, and other home-based attractions. Avoid disrupting your productive flow state by clearly communicating that you must not be disturbed:
Work in an area of the home that is least likely to be noisy.

Close a door between your workspace and the rest of the home.

Hang up a sign that you are working.

Wear headphones that cancel out background noise.

Keep a calendar and timer handy. It's easier to

stay on task

when you have a concrete start and stop time.

Don't store distractions in your office. Some gadgets pull your attention away from work.
It's equally important to maintain rules about the rest of your home, such as not answering work texts and emails when you're not in the office. Be as clear about boundaries with your co-workers as you are with your family.
Limited Overlap
Your fourth step is preventing overflow from one space to the other. This does not imply you can't have a cohesive decorating plan. Artwork, plants, flowers, and furnishings can follow an overall theme. Instead, this means that you don't carry your work from the office into the rest of your home, and you don't take laundry into the office. Even if your workspace is a corner of the kitchen, keep dishes and meal prep away from your designated office space.
Working from home offers many benefits, and it is possible to have a productive workspace while creating a relaxing environment in the rest of your home. With physical divisions, rules about disruptions, and clear boundaries separating work and home, you can enjoy productivity and peace by moving from one part of the home to another.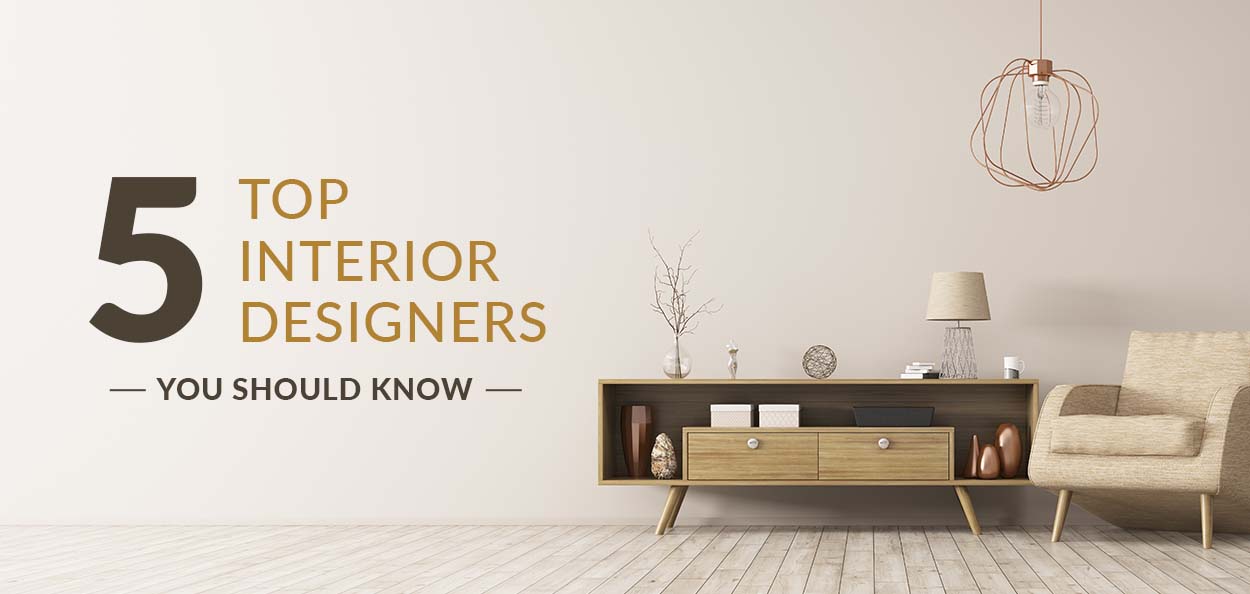 We love filling your screen with beautiful homes and interior design tips and trends, but have you ever wondered who or what inspires these looks? From designers who carefully curate celebrity homes to some of our favorite home design television personalities, there is an abundance of talent in the interior design world. Below, we're going to fill you in on some of the top interior designers that you should be following so you can stay on top of design trends and inspiration!
List of Interior Designers
to Follow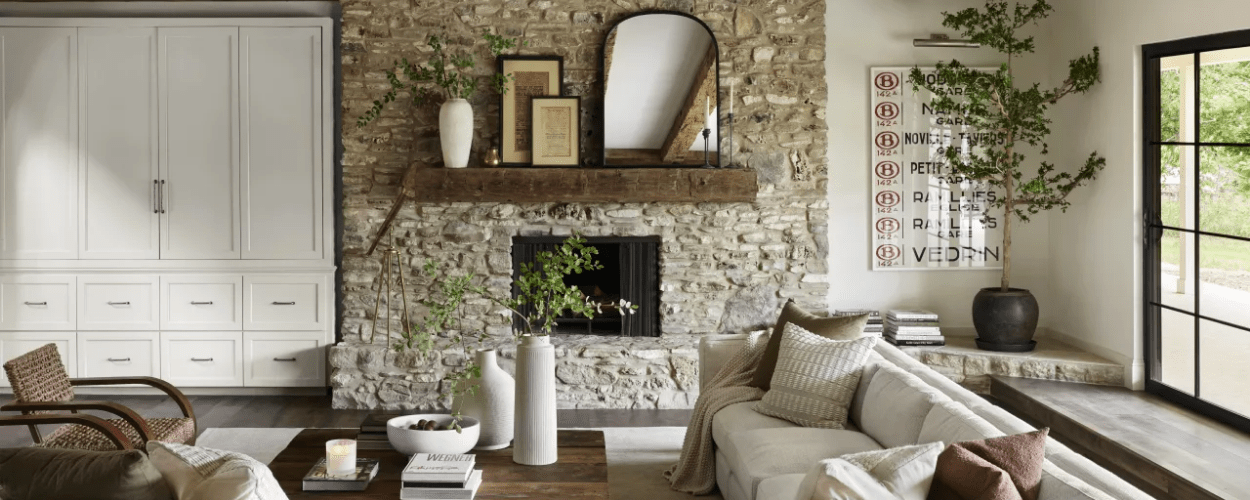 Image from the Magnolia Network
Joanna Gaines
Could we possibly create a list of top interior designers without adding the farmhouse queen herself, Joanna Gaines? It's been less than a decade since Joanna and her hammer toting husband took over our televisions with Fixer Upper. Her name has become synonymous with shiplap and Waco, Texas. Her style can be described with many words – classic, simple, fresh, cozy, rustic. Metallic hardware and light fixtures add industrial touches to the farmhouse motif she embodies in her designs. Farmhouse interior design may or may not be your thing, but there is no doubt that when someone makes a list of interior designers, Joanna Gaines is at the top.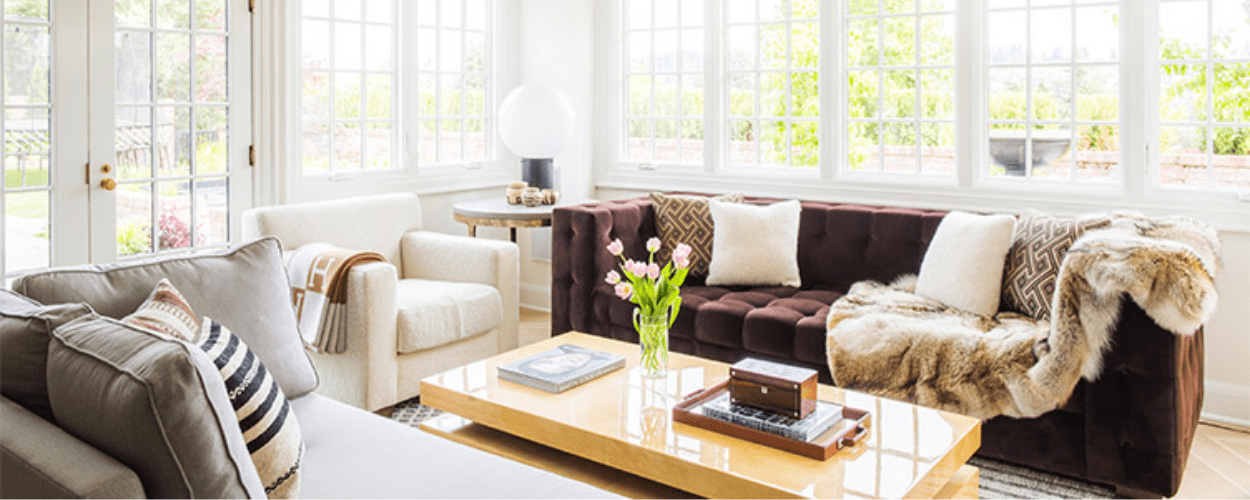 Image from Nate Berkus
Nate Berkus
Nate Berkus started his award-winning design firm at 24 years old with the motto, "I believe your home should tell your story. What you love most is collected and assembled in one place." After regularly appearing on The Oprah Winfrey Show, this top interior designer became a bestselling author and has starred in several television shows of his own. He has perfected his art of interior design by featuring neutrals and warm tones in an elegant, modern-traditional styling, but he isn't afraid to add pops of color. This photo from one of Nate's Seattle home designs seamlessly shows how to arrange two sofas in one room.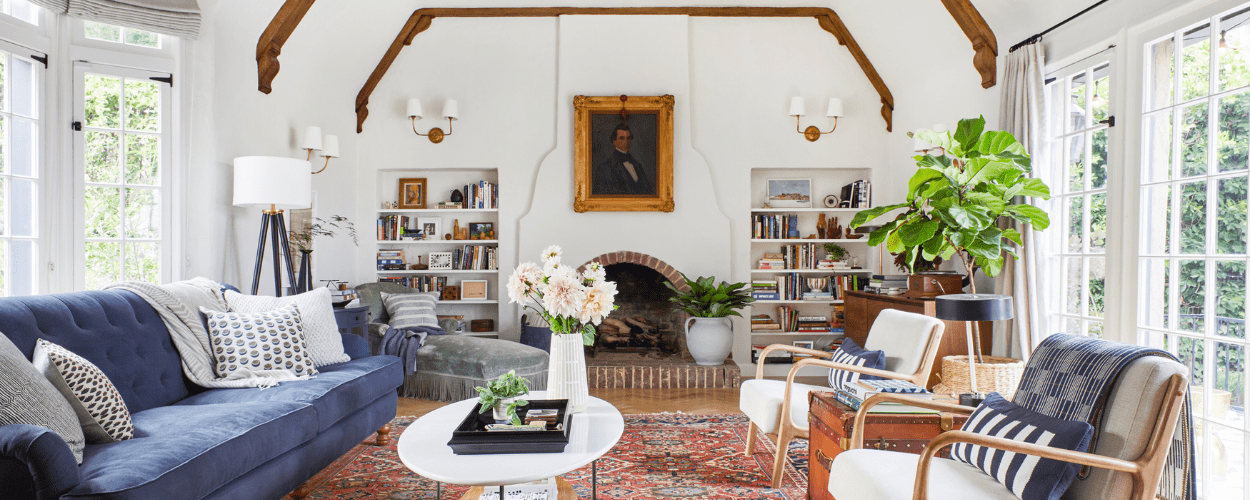 Image from Style By Emily Henderson
Emily Henderson
You can find our next top interior designer on HGTV, host of Secrets from a Stylist, Emily Henderson. Along with her television gig and top interior designer rank, she's also a popular blogger and her Instagram has over 962,000 followers. Her blog is full of advice about the art of interior design, how to style, budget ideas, design trends, and even home makeovers, making her the perfect interior designer to draw inspiration from! We love her cheerful style and use of color; that's what makes her one of our favorite top interior designers.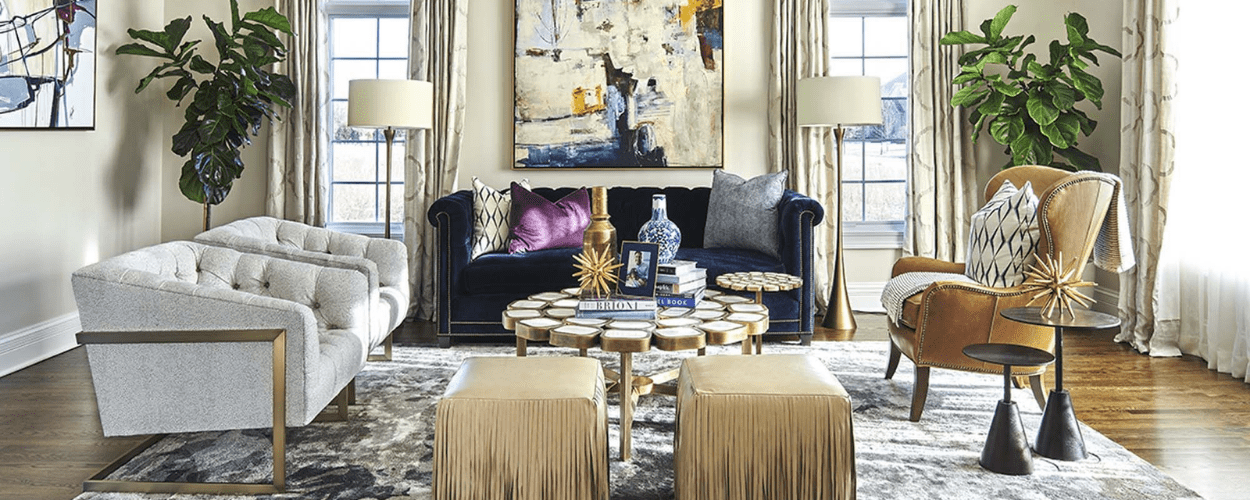 Image from Tiffany Brooks Interiors
Tiffany Brooks
Tiffany Brooks is recognizable as one of the stars of HGTV. She started her design firm, Tiffany Brooks Interiors, in 2007 and has designed homes from Atlanta to Los Angeles. Tiffany describes her designs as "classic with a twist". Not one to shy from color or patterns, we love her funky style and her unique taste. She has been named one of the top 20 famous interior designers working today by Architectural Digest, the most sought-after interior designer in Chicago, and listed as one of the top 20 African American interior designers in the nation, so she's obviously got to make this list of interior designers to follow!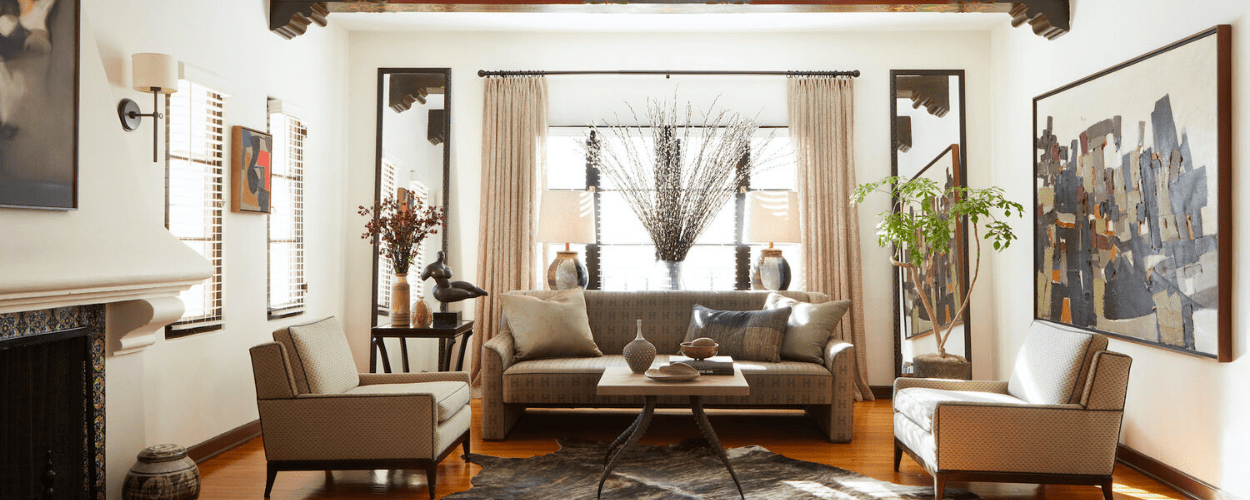 Image from Jeff Andrews
Jeff Andrews
When we think about top interior designers, we ask ourselves "who do the celebrities use?" Well, when it comes to designing for the stars, the client list of Jeff Andrews is one of the most enviable in the industry. Stars like Kris and Kendall Jenner, Kourtney Kardashian, Ryan Seacrest, and America Ferrera love Jeff's designs and use them for their homes. His bold designs are warm and sophisticated. We love the use of different textures and natural light to bring luxury to his interior designs.
Whether you're looking to update your home with a new style or just like following along with new trends, be sure to follow this list of interior designers for tips, tricks, and inspiration.