Along with furniture arrangement and color scheme, interior home lighting is one of the core elements of designing a beautiful home. There's much that goes into the process of illuminating your space, and it's not just about which lamp looks good next to the sofa.
Read our interior lighting design guide to learn about the different types of lighting, what they're used for, and interior lighting ideas you can incorporate into your own home.
3 Types of Lighting in Interior Design
1. Ambient Lighting
The first type of lighting in interior design is ambient light. Also known as "general light," ambient lighting is the most basic out of the three types of illumination. 
Ambient lighting encompasses both natural light, as well as primary light sources like chandeliers, recessed lights, track lights, and wall or ceiling-mounted light fixtures.
The first goal of ambient lighting is to bring functionality to your space by providing enough light to navigate the room safely without too much glare. In addition to that, it gives more warmth and depth to your space.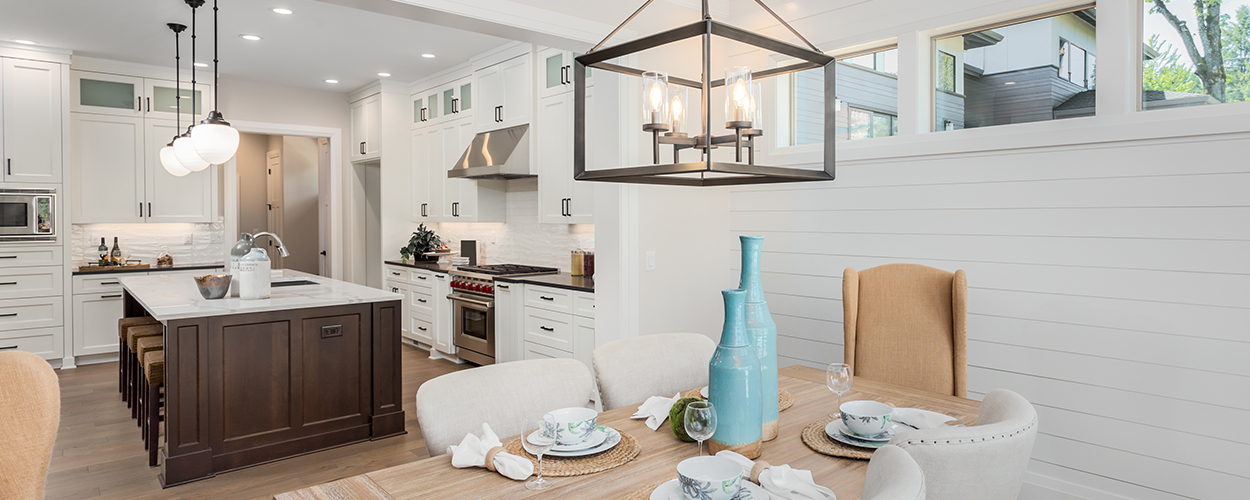 2. Task Lighting
While many people stop at ambient light, it's important that you don't forget the second type of lighting in interior design: task light. Task lighting is aptly named for its intended purpose of providing illumination for certain tasks. Whether you're reading, studying, or cooking, task lighting should be there to help you see. Table lamps, desk lamps, pendant lights, under-counter lights, and vanity lights are just a few examples of how task lighting can be used in your home.
If you're looking to include this kind of interior home lighting in your space, make a list of the activities you're going to perform in each room to guide your decisions.
3. Accent Lighting
Last but not least, there is a third type of lighting that is most commonly forgotten—accent lighting. Accent lights can be used for a couple reasons. You can use accent lights to establish a certain mood or atmosphere within your space, or you can use them to highlight certain features of your home. For example, you can use accent lighting to emphasize your favorite art piece or shelf with family photographs.
While accent lights help to highlight certain home decor, they simultaneously draw attention away from unpleasant parts of your home which is an added bonus. Here are some common examples of accent lighting:
Light bridges on media furniture

Candlelight

Picture lights

Wall sconces

Chandeliers with dimmer switches
Creative Interior Lighting Ideas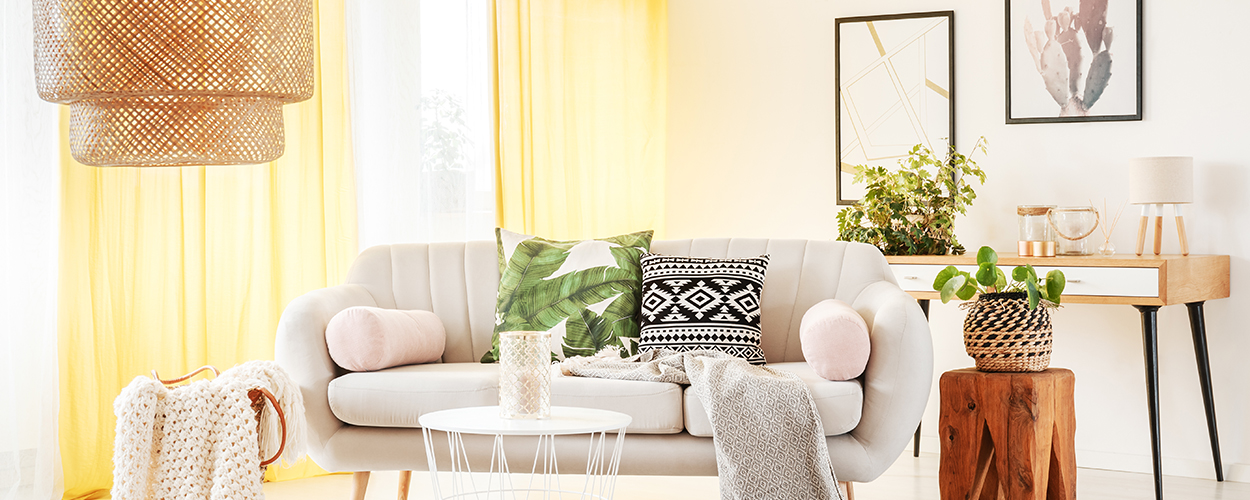 Textured Lighting
Bring an extra layer of texture into your home by choosing a light fixture made with interesting materials and design. Industrial light fixtures made of black iron or woven, Bohemian-style lamps are a couple interior lighting ideas that break the mold of your typical run-of-the-mill products. 
Bold Statement Piece
Who said your home's statement pieces have to be wall art or accent rugs? Think about making your light source a striking focal point by choosing one that has eye-catching features. Whether the light fixture shines with gold accents, commands the room with its large size, or sparks interest with its unique shape, find something that is inherently bold and daring. It's sure to liven up your space!
Artistic Accent
Try knocking out two birds with one stone when illuminating your space! Get creative with your interior home lighting by experimenting with products that double as both a light source and art piece. 
There are hundreds of products on the market that can fit any artistic design style. Love flowers? Check out floral chandeliers for an elegant touch. Do you consider yourself a fan of mid-century modern design? These retro-style lighting ideas are both functional and artsy.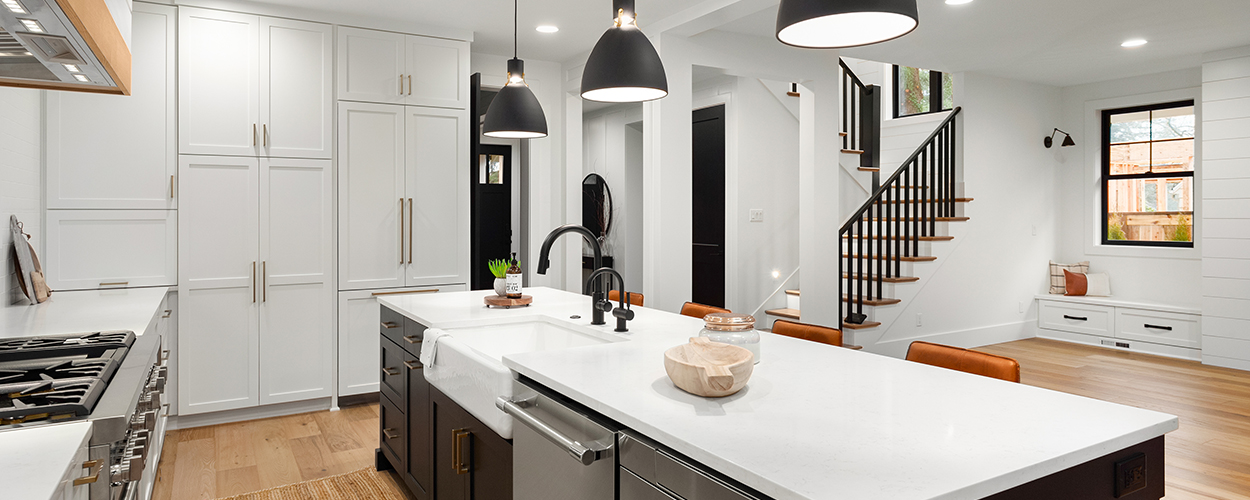 Contrasting Fixtures
Picking the perfect interior lighting idea for your home can be as simple as choosing a light with a contrasting element. If your living room has white walls, linen furniture, and light floors, maybe you should consider installing a black light fixture. Incorporating a darker fixture will create more dimension and intrigue within your space and prevent everything in the room from blending together.
It's important to remember that your contrasting light fixtures must tie in to your interior design in some way. If you opt for a dark fixture, be sure to infuse that accent color in other ways such as your throw pillows, coffee table decor, and area rug.
Now that you know the three different types of lighting in interior design, as well as some interior lighting ideas, it's time to apply that knowledge to your own home! For further illumination, check out how to brighten up a dark room.