From holiday parties to game nights with family and friends, there's an endless list of occasions that require lots of seating space for guests. Instead of sticking to just the traditional couch or sectional, maximize your space as much as possible by getting creative with your furniture options. Read on to see the top 13 living room seating ideas that will make your guests happy and comfortable at every social gathering!
1. Opt for Ottomans
While it's ideal to have a coffee table in your living room, they tend to take up a lot of space that could be used for additional seating. If you can bear to live without a coffee table, opt for an ottoman instead. Ottomans have many more advantages than they do disadvantages. They're comfortable, trendy, and can function just as well as a coffee table. 
If you need a place to put down drinks and food, simply buy an ottoman tray and that'll do the trick.
2. Give Garden Stools a Try
Garden stools aren't just for gardening! You can quickly find an indoor garden stool or seat that perfectly matches your interior design style. Set it next to your sofa or accent chair and offer it up as a living room seating idea during your next party!
3. Slide in a Slipper Chair
Slipper chairs are a must if you find yourself entertaining guests quite often. They are ideal for tight spaces because they take up minimal floor space and can be snuck in just about anywhere.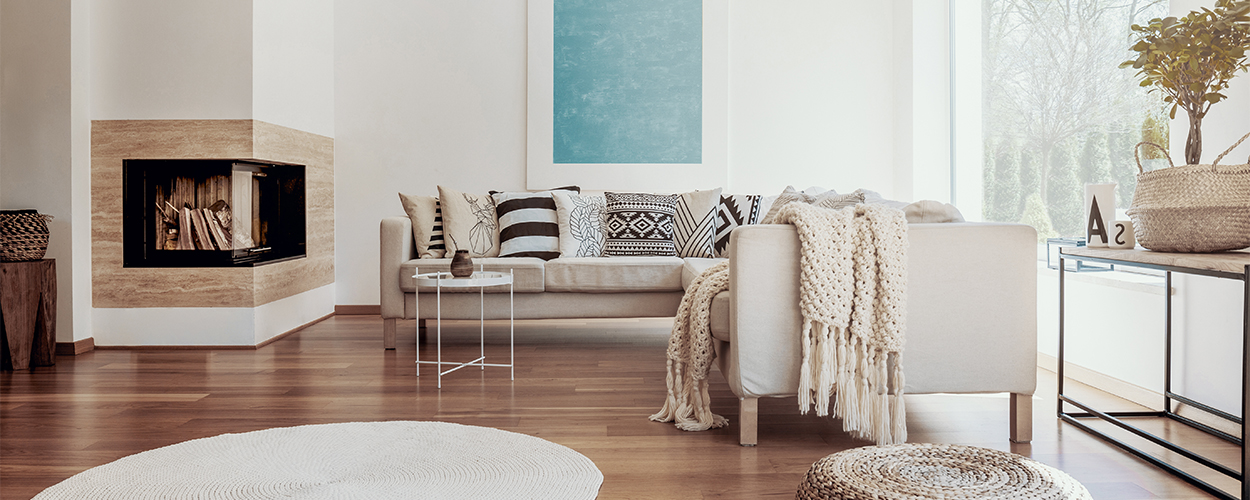 4. Take It to the Floor
Perhaps one of the most underrated furniture pieces is a floor cushion. If you need comfy seating for a small space or even a big one, invest in a couple stylish floor cushions. They're great for kids and in dire circumstances, will make for a nice seat for adults too.
One of the best parts about floor cushions is that they're easy to store away in your closet or within your ottoman (if it has storage space).
5. Choose a Multipurpose Coffee Table
If you can't stand to live without a coffee table in your living room, don't worry. All you need to do is be a little more strategic when purchasing the perfect table for your needs. Rather than buy one that is solid from top to bottom, opt for a coffee table that allows storage underneath. Use the multipurpose table to tuck away additional seating like benches and floor cushions.
6. Factor in Footstools
Footstools may be small, but they make a huge difference when it comes to entertaining. Use them regularly to prop up your feet and offer them to guests during parties. If you have an open floor plan, you can also utilize footstools to make a distinction between your living space and other areas.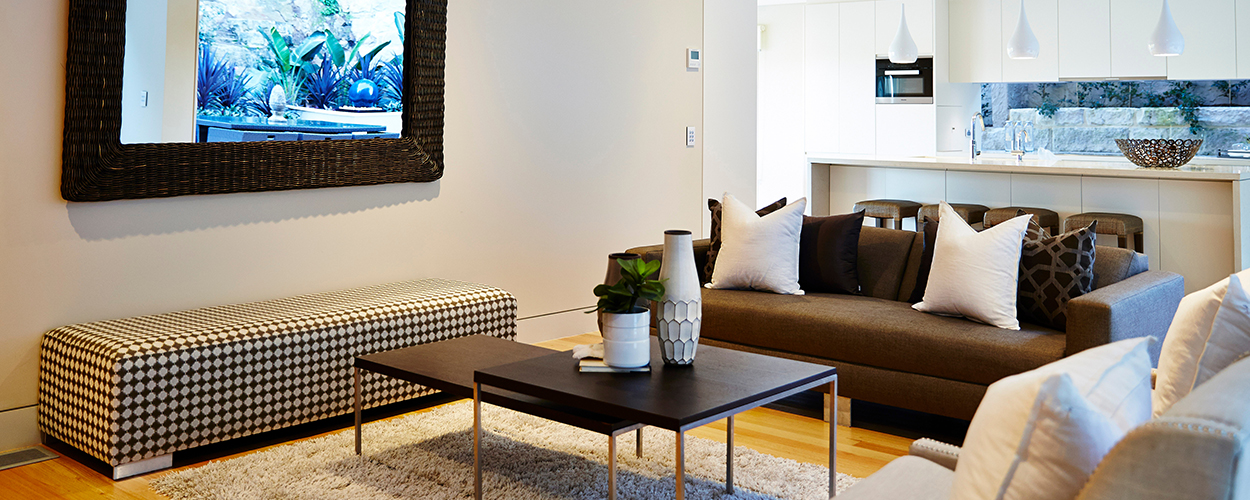 7. Try a Designer Bench
Couches are bulky and dominate a majority of your living room, which is why benches are so sought after. Instead of squeezing two sofas or one large sectional into your space, think about trying a bench. Place it opposite of your sofa, in front of your fireplace, or wherever you see fit. 
For those that have an open floor plan, you can also place your bench behind your sofa as a subtle divider and finishing touch.
8. Sneak in Stackable Stools
When in doubt, stack it out! Stackable stools may not be the chicest option, but you'll be thankful you have them once your living room is crowded with people. Use them as side tables by day and living room seating furniture by night!
9. Bust Out Folding Chairs
You know you're desperate for seating when you pull out the folding chairs. Are they the most attractive? Maybe not. Are they good to have? Absolutely.
For a fun DIY project, revamp your folding chairs with a little spray paint and stylish fabric. Store them in the garage or under your bed until you need them for social gatherings. Your guests will most definitely thank you!
10. Concentrate on Corners
As you brainstorm living room seating ideas, don't forget to think about the corners of the room. If you have an empty corner, great! Put it to good use and add in living room seating furniture. If that space is currently occupied by a house plant or lamp, consider moving those items somewhere else so that you can swap in a stool or accent chair.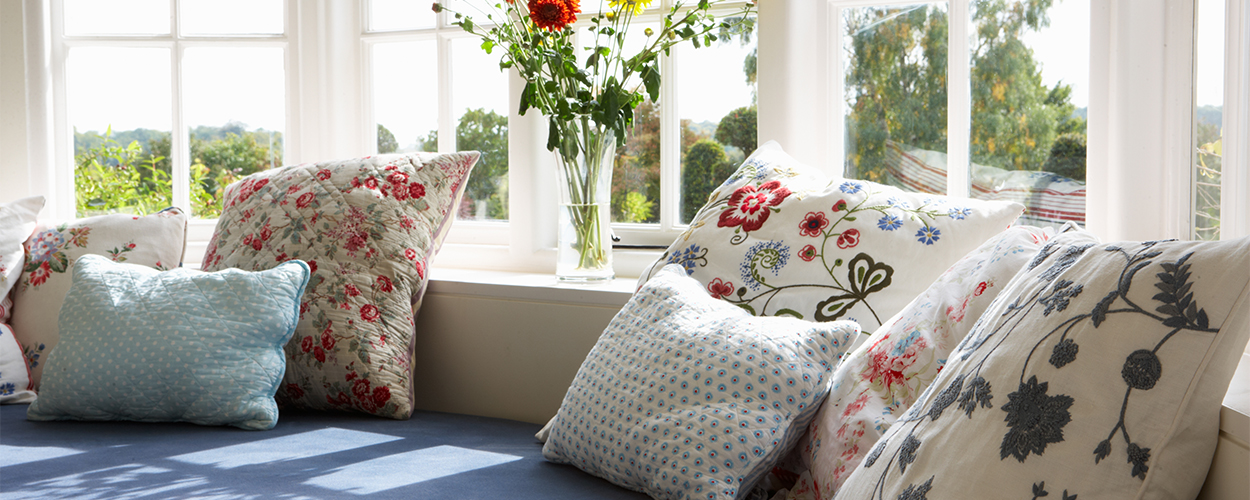 11. Work in a Window Seat
Window seats are a must for any home, but especially if you're in need of a living room seating idea. Take in the beautiful views from your window by adding a simple bench with cushions and pillows for comfort. Your guests will be fighting for this spot during daytime gatherings!
12. Place Poufs in Empty Areas
Floor poufs are all the rage right now, so might as well try them while they're hot! Not only are they small and easy to move around, they're versatile in function. Use them for casual hang outs, play time with the kids, or extra seating during the holidays.
13. Settle for Small Benches
Small benches are the way to go if you're looking for comfy seating for small spaces. They work well in both casual and formal settings. Mix them into your furniture arrangement for better conversation, set them in front of the TV during game time, or line them in front of your fireplace when it's not being used. 
Having trouble finding enough space to fit all of your living room seating furniture? Learn genius ways to free up space in your living room!