From scratches on the hardwood floor to paint blemishes on the wall, it's almost impossible to have a home that's perfect from floor to ceiling. Fixing these blemishes can be both time consuming and expensive, so it's smart to have a simple back-up plan. Discover creative ways to hide common eyesores with these helpful decor hacks.
Wires, Cords, & Electronics
Between iPhone charging cables and WiFi modems, there are so many electronic knick knacks to keep track of in today's society. You can stop wondering how to hide plug sockets and wires and start tidying up with a couple easy decor hacks.
Decorative Baskets and Boxes
Baskets and boxes are budget-friendly, multi-functional, and stylish. Depending on the amount of space you need, you can get larger baskets to place on the floor, or smaller baskets to place on countertops and consoles. The bigger the basket or box, the more coverage you get to hide plug sockets and dangling wires. If you feel up to it, you can even create your very own DIY box as a fun weekend project.
Strategic Decor Placement
Sometimes placement is key when you're brainstorming ideas on how to hide plug sockets and wires. If you'd rather not toss cords and devices in a basket, you can simply cover up the eyesore with home accessories. Stacks of books, houseplants, art pieces, and shelving are a few decor items that can disguise unsightly electronics.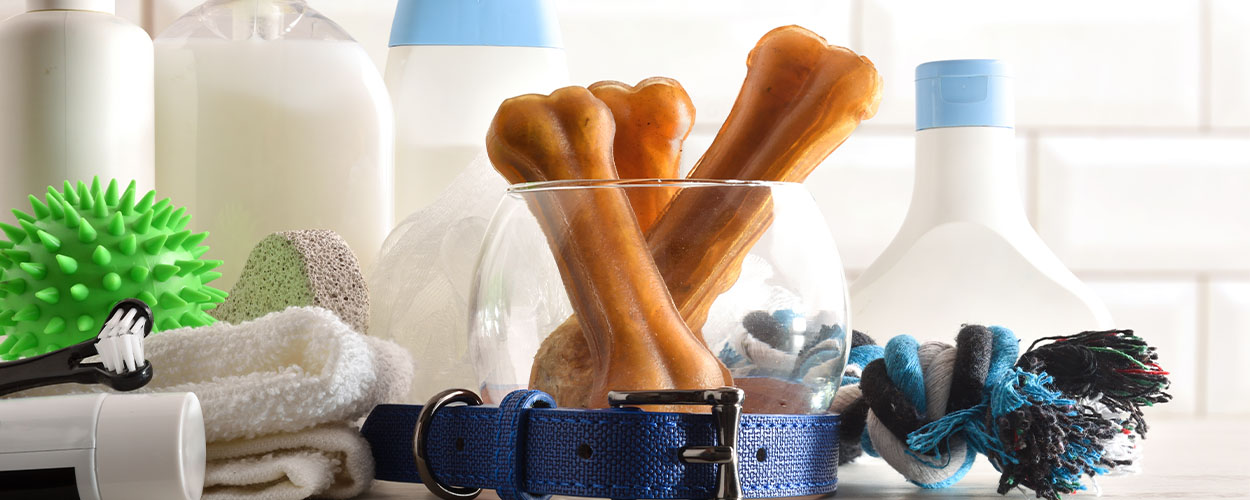 Everyday Pet Supplies
With the sweet cuddles and playtime that comes along with pets, there is also the hassle of dealing with pet supplies. Litter boxes, food bowls, and play toys are a must-have, but they don't need to be a must-see. Stash away your fur baby's necessities by trying a couple different pet supply storage ideas.
Table Curtains
Do you have a corner table or console that is rarely used? If you do, consider adding stylish table curtains to create a concealed space for pet supplies. This pet supply storage idea works especially great for litter boxes because it provides easy access for your kitty. You can also tuck away toy boxes, as well as food and water bowls.
As an alternative to table curtains, you can use a decorative table cloth to achieve the same result.
Sleek Cabinet
If you don't have any leftover cabinet space to hide pet supplies, this pet supply storage idea could be a lifesaver. Build or buy your fur babies a sleek cabinet to house whatever you want to hide from guests. Some even come with a pet door that allows cats to use their litter box. Once you have your litter box or dog food stored in the cabinet, you can slide it into the corner of the room where it's almost unnoticeable.
Closet Space
It's time to put that empty closet space to use! Assuming that visitors don't have access to your closet, you can transform it into a concealed space for all of your pet supplies. For litter boxes, be sure to put down a mat or towel to keep the floor relatively clean. Other supplies like food bags can be placed in a bin within the closet to avoid messy spills.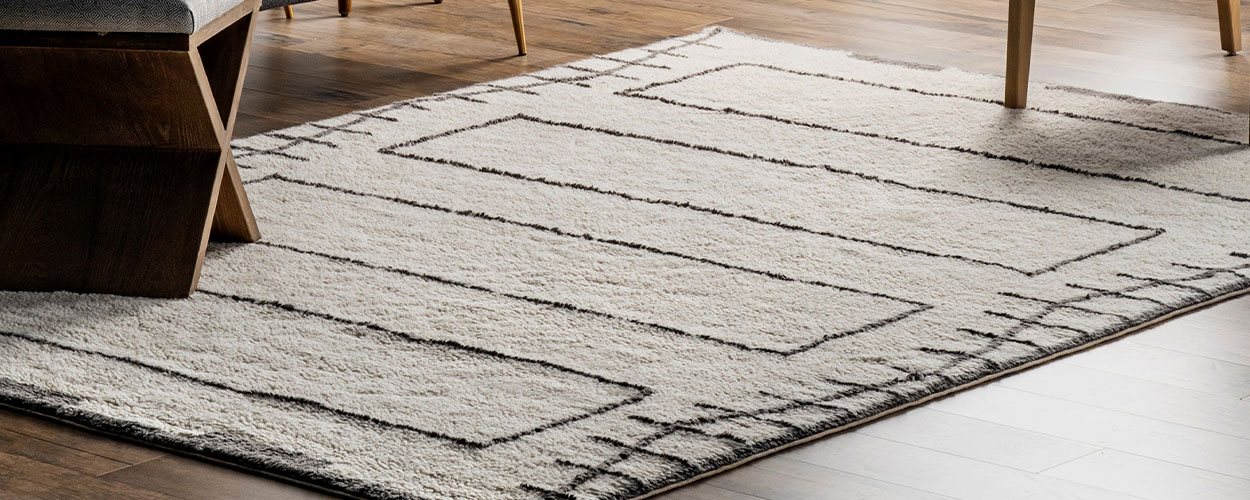 Unsightly Flooring
From nasty scratches to outdated material, it's common to have at least one room with flooring that looks less than presentable. Rather than tear it all up and endure a pricey home renovation, try these decor hacks. 
Rugs
Area rugs and runners are a major trend in interior design right now, so why not take advantage? This decor hack not only answers the question of how to hide scratches in wood floors, it also gives you the chance to spice up your living space. As you browse rug choices, pick options that complement your home's design style and give it that extra touch of personality.
Peel-and-Stick Flooring
While it may not be the most permanent solution, peel-and-stick flooring can be a stylish alternative to replacing your unattractive flooring. Whether you're looking for ways to hide scratches in wood floors or need to mask the ugly 1950's-style tile in your bathroom, there are plenty of peel-and-stick varieties that can give you the fresh look you need.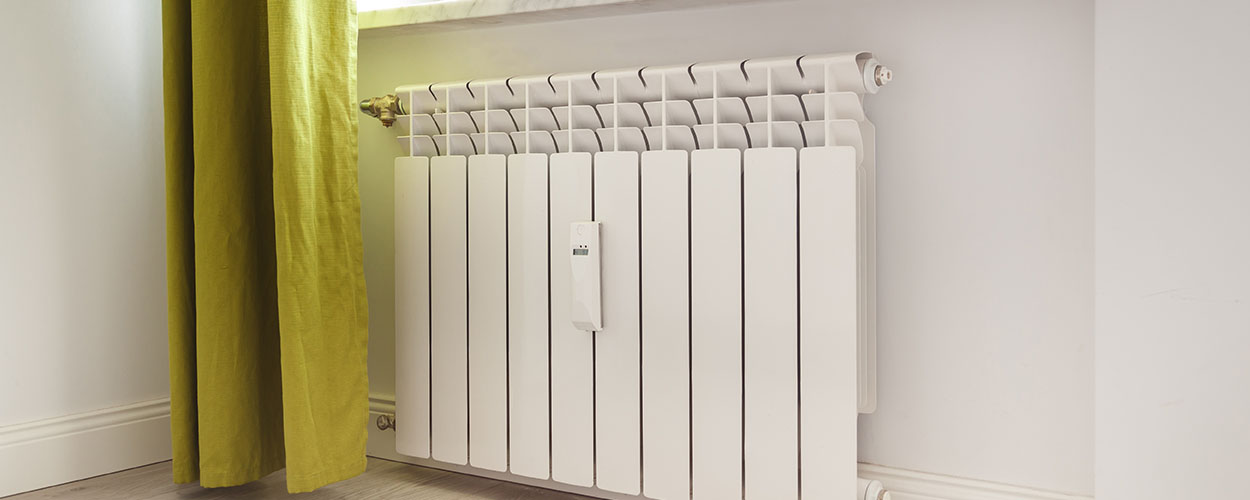 Rusty Old Radiators
There's nothing like an old radiator to completely distract from your home's beautiful aesthetic! In the summer months when it's not being used, experiment with creative ideas to conceal your radiator from view.
Long Drapes
Knock out two birds with one stone by using this decor hack! If your radiator is right in front of your window, hang long drapes to hide it from sight. Not only will the drapes take care of your home's eyesore, they will give you a chance to display beautiful drapes that accentuate your other decor.
Keep in mind that this decor hack is only safe when your radiator is not in use. During winter months when your radiator is on, switch out your long drapes for shorter alternatives.
Radiator Cover
Put your DIY cap on and build a stylish cover for your radiator. Whether you opt for a rustic cover made of stained pallets or choose a more modern look, you won't be disappointed with the end result!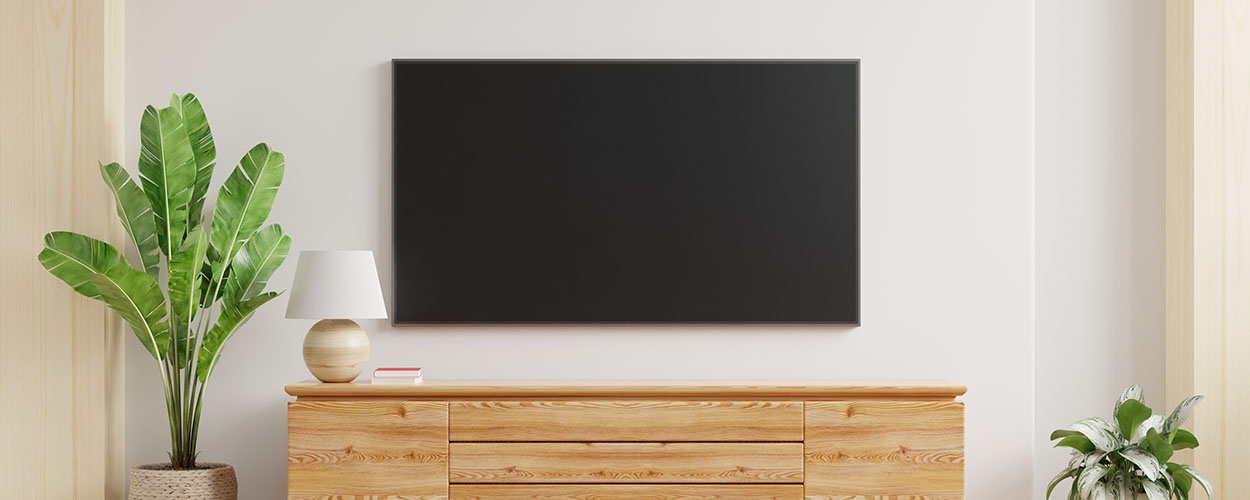 Unattractive Wall Space
From chipped paint to scratches and discoloration, it's difficult to keep all of your wall space pristine. Camouflage the imperfections and elevate your home's interior design with a few tips and tricks.
Gallery Wall
Need ideas on how to hide bad walls without paint? Gallery walls are here to save the day! Gallery walls are an especially great decor hack if you need to cover up a lot of space because they can quite literally take up your entire wall.
Precision and measurement are key to a beautiful gallery wall, so make sure you do your research before you start the process.
Mounted TV
Mounted wall TVs have become more and more popular over the past few years. Not only do they have a sleek look, they also help to save precious space on your floor. If your wall blemish is in a spot that makes sense, take the time to mount a TV in front of it. 
Other Wall Decor
Along with mounted TVs and gallery walls, you can strategically place any other type of decor in front of your most hated wall blemishes. Shelving, hanging plants, tapestries, signage, mirrors, and framed photos are just a handful of ideas to consider.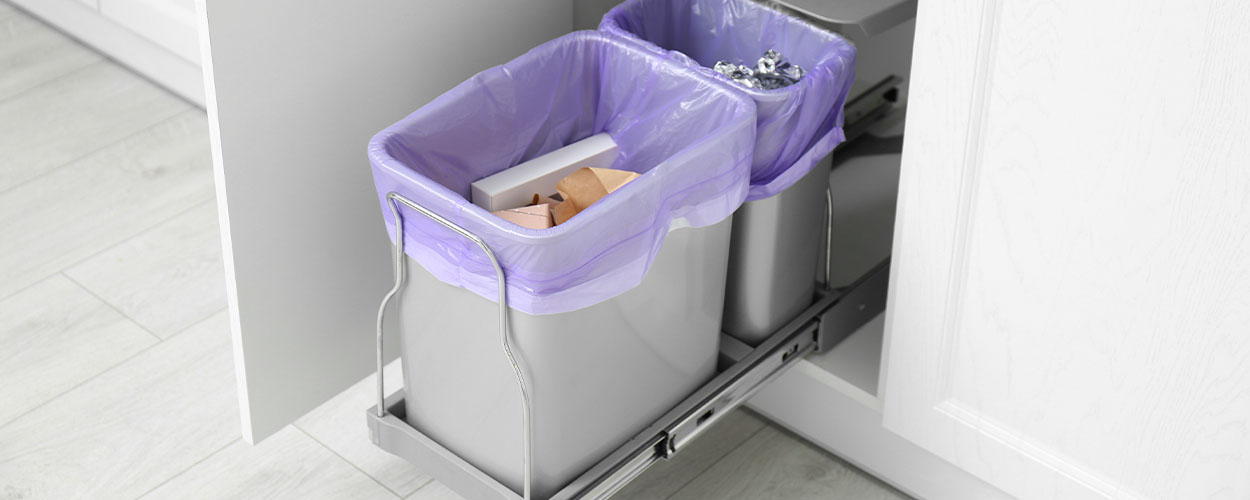 Smelly Trash Cans
No matter how new and shiny your trash can is, it's not ideal to have it sitting out in the open in your home. Stash away this eyesore and bury the odor by creating a designated hiding spot.
Trash Cabinet
If your home doesn't have a built-in trash drawer, there's no need to worry! A stand alone trash cabinet gets the job done and has the added benefit of being mobile. Move it to a convenient spot in your home and now you have easy access to your trash can. 
Instead of leaving your cabinet bare, display a houseplant or decor accessory to help it blend in as one of your home's stylish furnishings.
Slide-Out Trash Can
Are you limited on space within your home? With a few tools and basic handyman skills, you can easily build your own slide-out trash can. Choose any lower cabinet in your kitchen and drill in the basic hardware. The entire process shouldn't take any longer than 30 minutes and the pay off is well worth it! 
Every home has eyesores and imperfections, but with a little creativity and effort, you can hide them from sight! As you think of ways to improve your home's appearance, read about 6 home renovation tips you should follow.