Have you ever found yourself scratching your head when decorating a room? You might wonder, "What colors should I use? Does this decor piece match?" If you find yourself struggling with these questions, it's most likely because you aren't sure how to create a cohesive interior design. 
This is a common issue for many homeowners and can easily be solved with interior design tips and knowledge of interior decorating basics. From ideal color palettes to general decor rules, plan out your home's transformation with these tips! 
1. Start with Your Color Palette
Decide on a Neutral Base
The most basic and crucial step to creating a cohesive interior design style is choosing the right color palette. Start with a neutral base color that brightens up your space. White, light gray, or soft beige are good options. 
Once you have your neutral base picked out, think about applying this color to the largest surfaces or furnishings in your home. These tend to be your walls, flooring, seating, and bedding. Add to that main hue with one or two more shades. Warm tones with warm neutrals and cool tones with cool neutrals is an easy method to follow.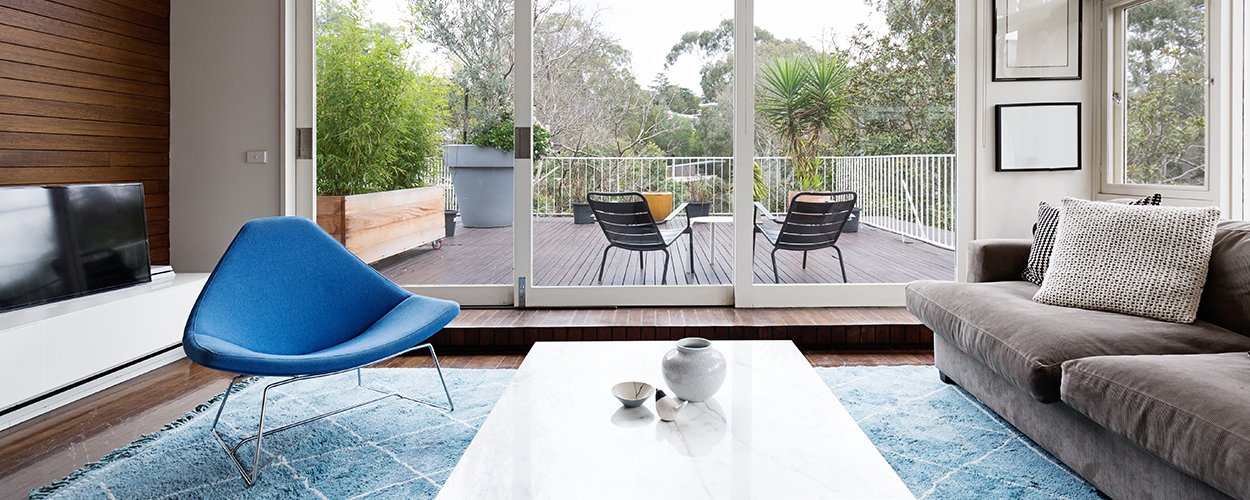 Pick an Accent Color
After you have your neutral base colors chosen, it's time to spice things up with a bold and vibrant accent color. Your accent hue will be used throughout your entire home, just like your neutral colors, so make sure it's something you really love!
As you add in throw pillows, area rugs, lamps, or even sofas with your accent shade, make sure you evenly distribute the color across your space. Avoid concentrating your accent color in certain spots more than others because it takes away from your cohesive interior design look.
Consider Complementary Colors
If you don't feel like stopping after choosing your main accent color, by all means, incorporate complementary shades as well! Your home doesn't need to be bland to flow, you just need to focus on consistency and complementary colors to help it come together seamlessly.
Not sure which colors complement each other? Take a look at the color wheel to get a better idea. One factor you'll need to remember is that your complementary colors should pair with your main accent shade. As long as you follow that rule, you're good to go! Opt for colors that are as bright as your accent shade or tone it down with paler hues—it's entirely up to your preferences.
2. Stick to One Style
Even though it may be hard to pick one style or look for your home, it's more than necessary if you're trying to make your interior design flow. 
Whether you love mid-century modern or have always wanted a farmhouse-inspired space, pick one and stick to it. While it's not impossible to combine a couple of styles in one space, it's a delicate task to take on—especially if you don't consider yourself an interior decorating expert.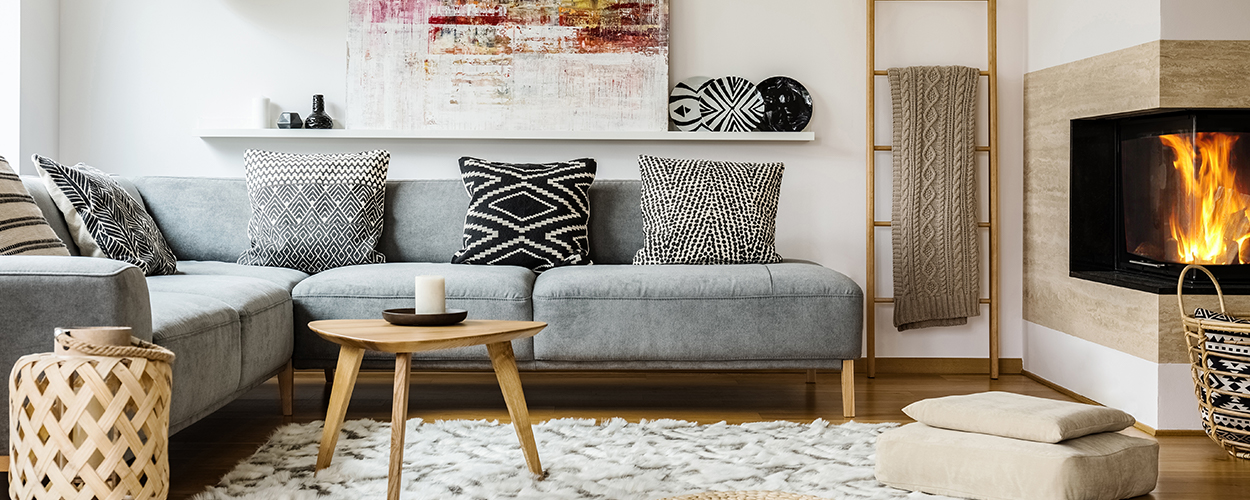 3. Mind Your Materials
The types of materials you pick also play a huge role in curating a cohesive home. Be consistent with your materials and tie them back to your color palette. These two strategies are simple ways to incorporate this interior design tip without getting too confused.
For example, stick with consistent wood finishes. Rather than mix a dark, brown wood with a light, white wood, opt for one or the other. Coordinate your upholstery material as well.
In addition to consistency with your materials, you should also try to choose materials with shades that complement your color palette. They don't need to be an exact match, but in general, cool tones (like metal) should be paired with cooler palettes and warm tones (like wood) should be paired with warmer palettes.
4. Work with Your Flooring
Flooring is an entirely different beast that can require much more work, money, and time, but it deserves attention nevertheless. This interior design tip is most important if you have a smaller home, but can also be applied to larger homes too.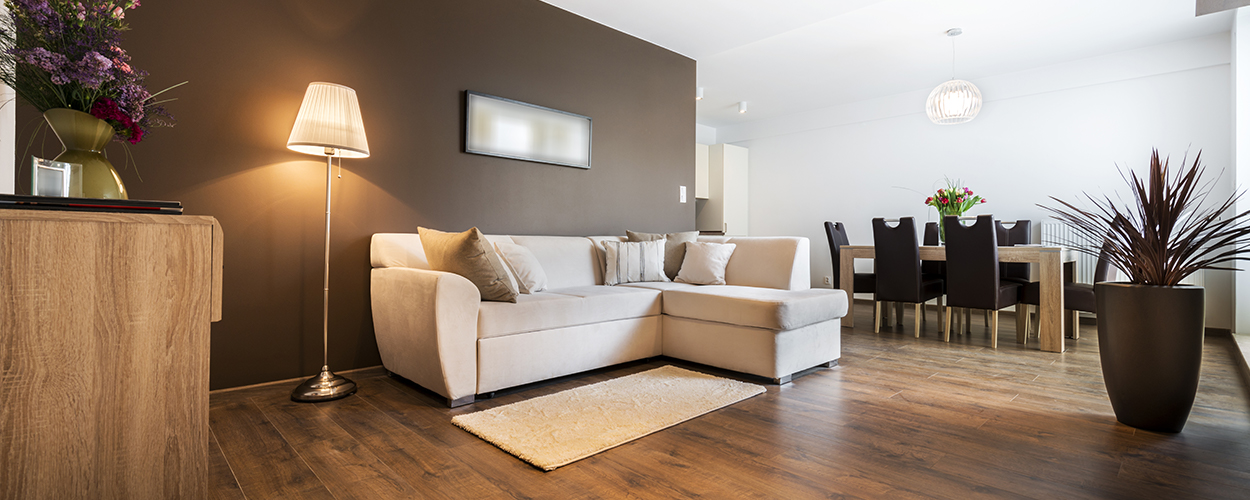 For small spaces, it's helpful to have flooring be the same in every room. This ties each room together and prevents your home from looking disconnected. Once you have that step taken care of, you can add pops of color with area rugs and runners.
Is your flooring different across rooms? While getting your flooring replaced is the best option, it's certainly not the cheapest. To keep more money in your pocket, utilize rugs and runners of the same color or material. Using similar rugs will help to connect each room despite the contrast in flooring.
Decorating your home should and will be a fun process if you follow these interior design tips for a cohesive home. As you complete each room, don't stress too much about having them look perfect. Above all else, personalize your space to make it your very own! 
If you decide to repaint your walls to change up your color palette, check out how to paint your home like a pro.