A coffee table might not be the first home decor item you think of when you picture a living room, but it's one of the most ideal pieces of furniture you can add to your space. Not only does it provide function, a coffee table has the potential to be a stylish statement piece. 
Rather than limit your coffee table to its ordinary role of housing TV remotes and drinks, follow these coffee table styling ideas to fuse together design and functionality.
Use a Tray
If you're looking for ways to decorate your coffee table, finding a decor tray is a good place to start. Many interior designers use trays because they're both aesthetically pleasing and practical. 
Use trays to corral smaller decor items which, in turn, creates a more unified, structured look. Placing your items on a tray also makes it much easier to remove them when you need to clear space on the table.
Organize the Everyday Items
It's no secret that coffee tables are the best for storing common household items like remotes, coasters, and reading glasses. While it may be convenient to leave them strewn across the table's surface, that is a definite no-no if you want a Pinterest-worthy masterpiece. 
Instead of displaying everyday items right on the tabletop, organize them within a basket, wooden box, or tray. Creating a dedicated home for everyday items frees your coffee table of clutter while still allowing you easy access.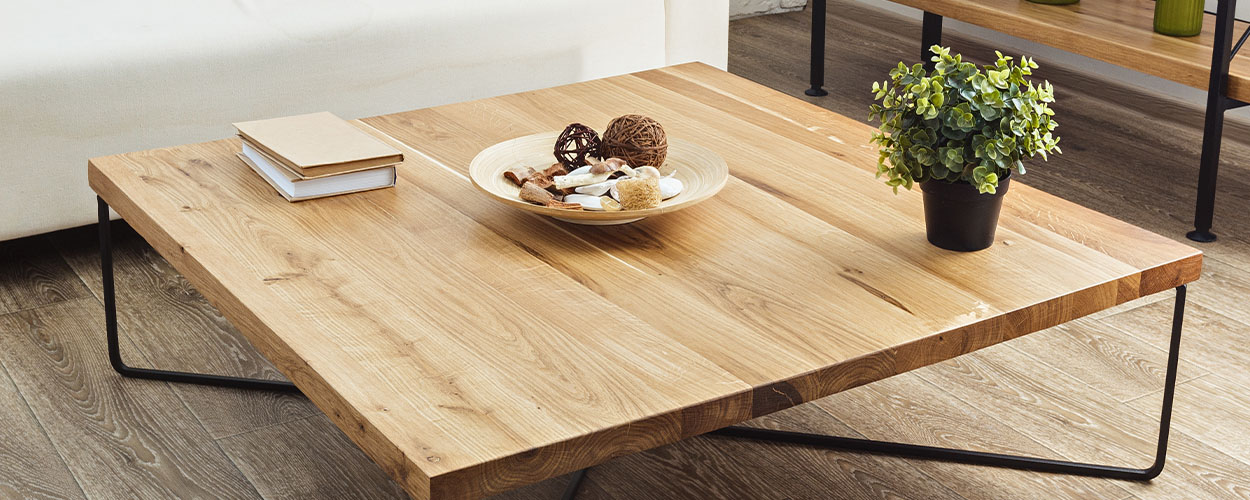 Consider the "Rule of Three"
As with other areas of interior design, the "rule of three" is a handy tool when decorating your coffee table. To help you better plan how you should arrange your coffee table decorative accents, divide your table into three sections. Add decor into each zone to keep the overall design more structured and purposeful.
Vary Your Height
As you play around with coffee table styling ideas, pay special attention to the height of your decor pieces. Even though it may seem best to decorate with items of the same height, interior designers recommend the opposite.
When all of your coffee table decorations are the same height, they all blend together and nothing gets noticed. Be sure to include decor of varying sizes in order to create a striking vignette that catches the attention of guests.
Form a Grid
If you have an especially large coffee table, dividing up the space into three sections might not be enough. That's where the grid comes into play. Tape off sections of the table to form a grid and place your decor within each section. Think of it as a template for how to decorate your coffee table.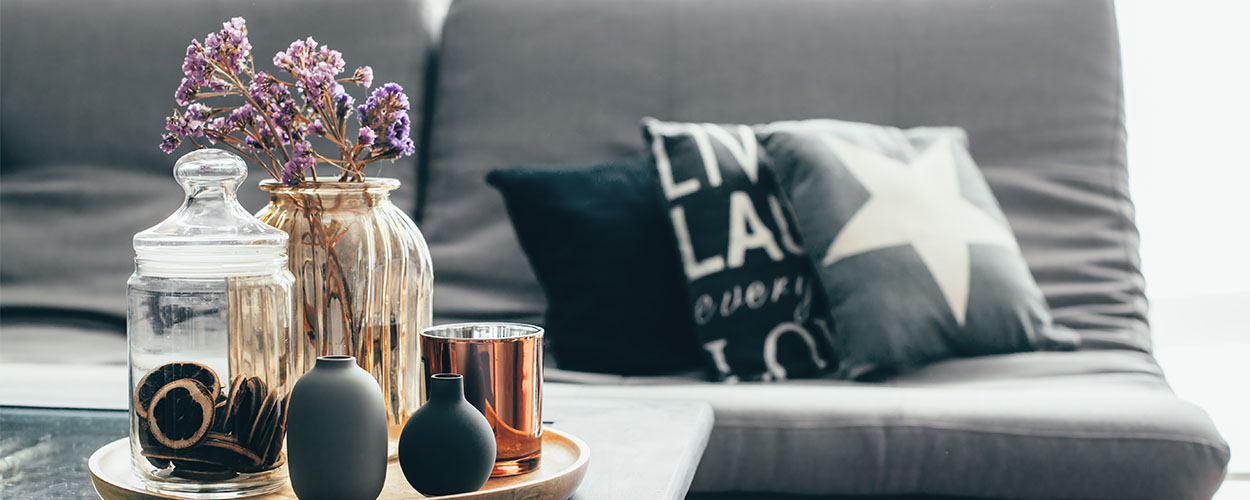 Keep It Balanced
This coffee table styling idea is so simple, yet it's one of the most tricky design tips to implement. Maintaining a balance of size and quantity is crucial if you want your coffee table to look clean and refined. 
In order to do this, you need to avoid using too many small objects because that creates a cluttered look. At the same time, beware of including lots of large decor because it can make your tabletop appear heavy and awkward. Try your best to find a happy medium by infusing decor of various sizes and quantities.
Focus on Connection
It's important to focus on connection as you decide on ways to decorate your coffee table. Give yourself the creative freedom to pick display items that reflect your personality and taste, but make sure they all have similar design characteristics that tie them together. For example, choose decor pieces that share common colors, shapes, styles, or themes.
Incorporate Your Design Style
Your coffee table is an extension of your home's overall interior design style. Because of this, your coffee table styling ideas should complement the rest of your space, not distract from it. Does your home follow a rustic, farmhouse-inspired design? If it does, your coffee table should echo this same sentiment. Utilize colors, materials, and motifs from your home's interior design look and integrate them into your coffee table for a more cohesive effect.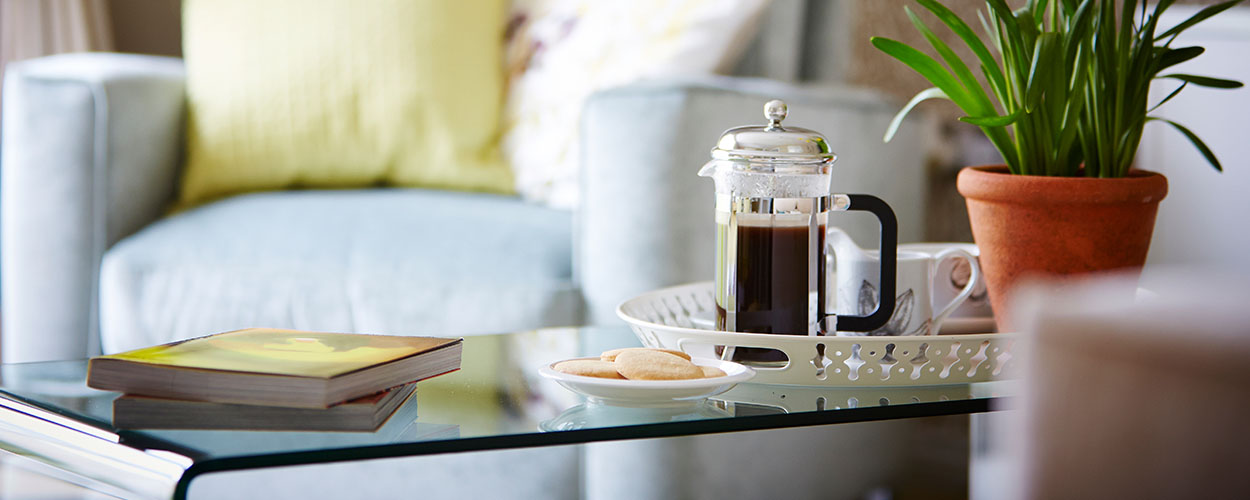 Work Every Angle
It's all about angles, folks! Give yourself the chance to view your coffee table from every angle before you decide that it's ready to be shown to the world. Why? Not every decor piece or arrangement looks amazing from different vantage points. A picture frame, for instance, doesn't look very flattering from the back. Find any imperfections and adjust your arrangement accordingly.
Choose a Centerpiece
Take your coffee table to the next level by choosing a focal point or statement piece within the arrangement. It doesn't need to be particularly grand or tall. Pick an object that stands out with an unusual shape, spark of color, or something of that nature.
Need more inspiration on ways to decorate your coffee table? Check out the top 10 coolest home decor influencers to follow on Instagram and see how they're styling their own coffee tables!