Need a quick and easy way to display and store your home decor? Floating shelves are a seamless and elegant solution that not only provide extra storage, but dress up your empty wall space too. Whether you're looking to showcase your home's knick-knacks, family portraits, or memorabilia, consider these decorating ideas for floating wall shelves! 
1. Picture Ledge
It's picture time! If you want more flexibility than a gallery wall, this floating wall shelf idea is a go-to option. Layering your prints is an easy way to build visual interest and show the depth of each picture without having to nail holes in your wall. Whether you choose to go monochromatic or have pops of color, you can also incorporate other items on  your picture ledge for more personality.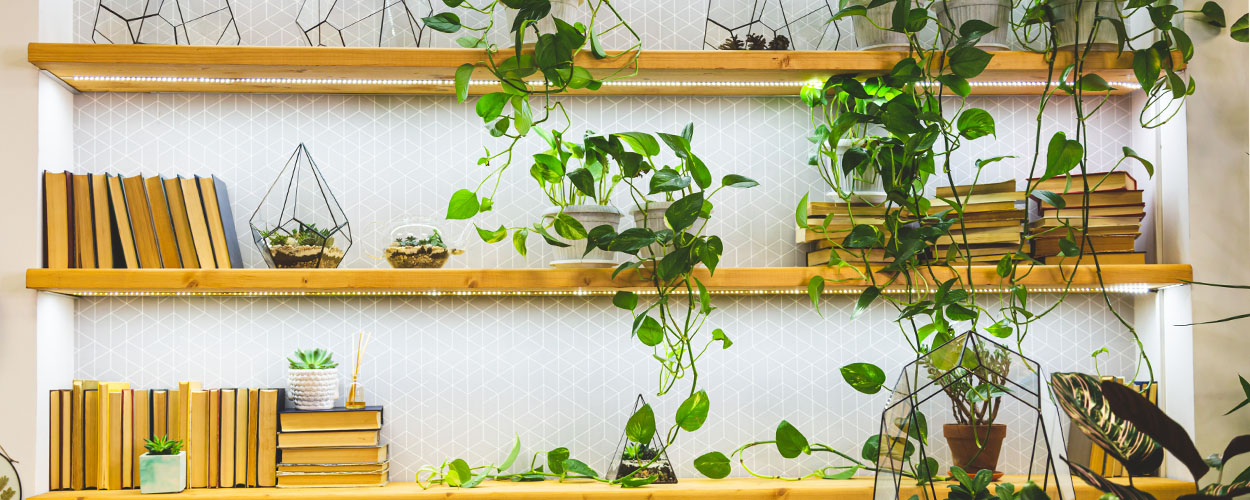 2. Floating Jungle
We all know the plant lady is the new cat lady. If you find yourself constantly adding new plants to your space, you might be running out of places to put them. That's where this floating wall shelf idea comes in handy! 
Start with your bigger plants on either end of the shelf. This helps to anchor the rest of the items before you begin clustering them together. You can also mix and match the height of your objects like placing smaller plants next to taller ones to create your perfect plant shelf!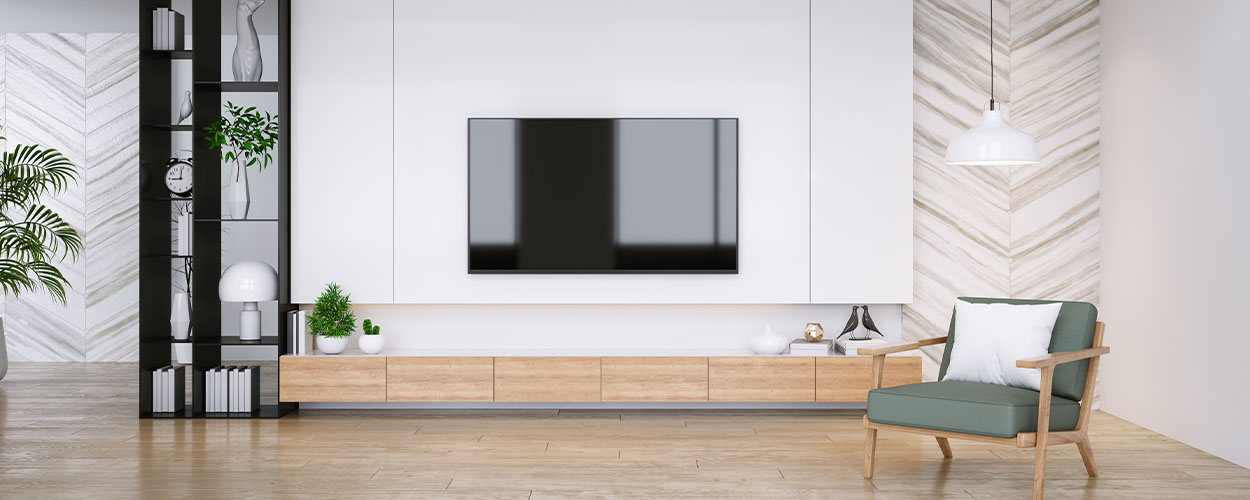 3. Entertainment Console
While they may not technically fall under the "floating shelves" category, floating TV and entertainment stands are another way to seamlessly display your home decor up off the ground. Unlike their bulky counterparts, they can be more secure and easier to clean. Place your nostalgic DVD collection, books, and gaming consoles along your floating entertainment stand and be sure to hang it at a reasonable height that's within reach.
4. Bathroom Organization
If you aren't among the lucky few that have a spacious bathroom, you're probably familiar with the never ending battle of trying to keep the space organized. Make the process much more simple by learning how to decorate with floating shelves! 
Stick to the essentials like extra toilet paper, towels, or your other go-to products and line them along your shelves. If you want to take things to the next level, you can also add your favorite candle, a small plant, or updated bath accessories.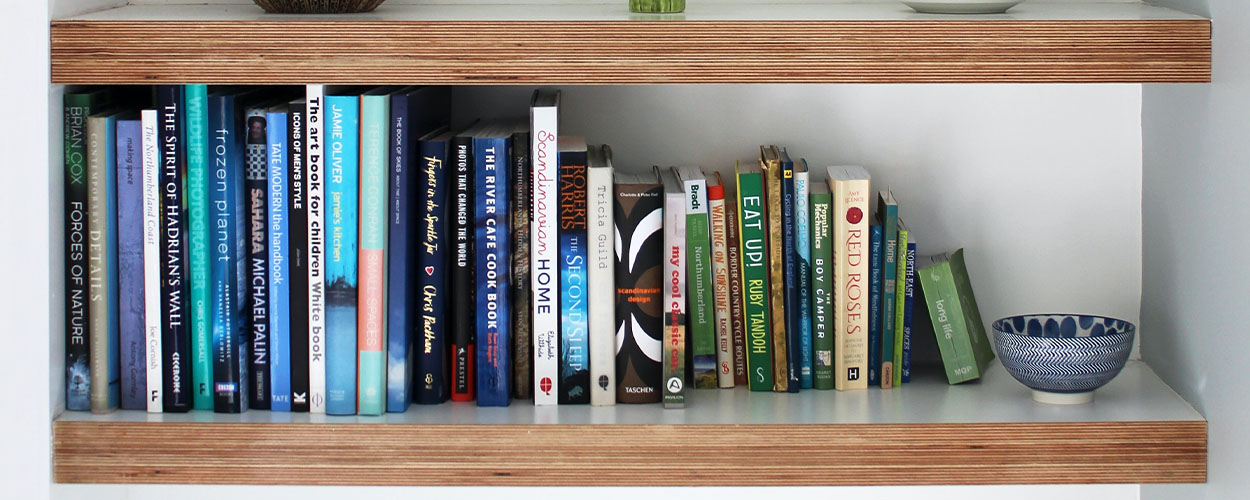 5. At-Home Library Display
If you're a proud bookworm or need to make books more accessible to your little ones, floating bookshelves can help you display them without having to buy another storage cabinet. 
Display books fairly similar in height by spacing them out into groups. Space them equally from one another and categorize them based on genre, color, or author. If your books come in different shapes and sizes, you can decorate the space between them with candles, pottery, or photos. 
6. Makeshift Workspace
Do you need a creative way to make an at-home office without a spare room or lots of space? Floating shelves transform dead space into a workspace nook in no time! Suspended workbenches, for example, can make your space cleaner and, in turn, make you more productive.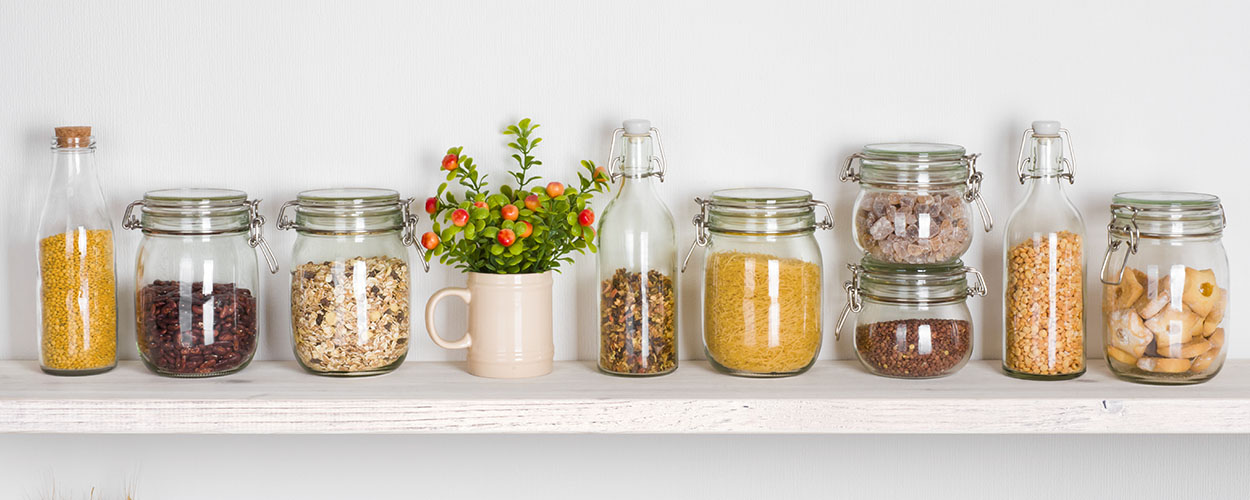 7. Open Cabinet Organization
One of the easiest and affordable decorating ideas for floating wall shelves is creating an open shelf concept in your kitchen. Open shelving is quite functional and can keep your food items visible and easier to access. You can also use this extra space to display your dishes and glassware that not only give you better accessibility, but also a nice touch of decor to an otherwise spotless kitchen. 
8. Store-Away Laundry Shelves
If you're looking for a floating wall shelf idea that gets rid of the mundanity of doing laundry, then look no further! Floating shelves can transform your laundry room layout to be more functional and beautiful. 
Displaying your laundry detergent and dryer balls on an easy-to-reach shelf can make laundry feel like a breeze. You can even add your own style through decor like rustic signage and flowers. For a fun challenge, try installing a closet rod to air dry some of your clothes that can't go into the dryer. 
Once you've mastered how to decorate floating shelves, your home will be much more organized and even more striking! If you need additional ideas on how to transform your home and organize decor, check out genius ways to free up space in your living room.