The summer season is full of sunny weather and exciting outdoor activities, but with all of that comes some serious heat! Rather than blast your AC all day long to escape the scorching temperatures, learn how to keep your home cool with energy-efficient interior design ideas that are much better for your budget!
Cool Summer Decorations for Your Home
Add Decorative Window Shades
Your windows are the main source of heat during summer days, so it only makes sense that you'd start there when thinking about energy-efficient interior design. Prevent harsh sunlight from heating up your home by investing in window coverings.
While all curtains, drapes, or blinds are helpful in blocking sunlight, there are specialized window coverings made for the sole purpose of keeping your house cool in extreme heat. To see major improvements, explore insulated curtains (blackout curtains) that have a dense weave and high thread count or a synthetic thermal backing.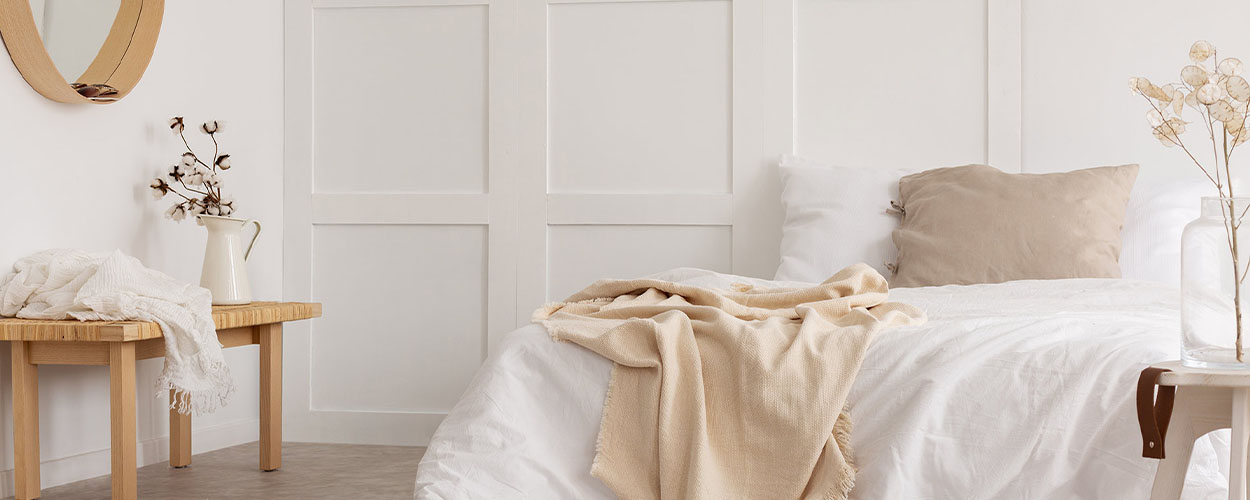 Switch to Seasonal Bedding
While down comforters and flannel sheets are cozy during winter nights, they're absolutely stifling during the summer months. Pack away the plush material and replace it with bedding that's light and breezy. 
Natural linen fabrics like cotton and bamboo are ideal for hot weather because they wick moisture away from your body and keep you cool. You can also buy pillows with synthetic filling that are known to be more breathable.
As you swap out your blankets, pillowcases, and sheets, keep in mind color as well. Opt for light shades that reflect sunlight and heat, rather than absorb it.
Use Light Paint Colors
Just as light-colored bedding is an energy-efficient interior design hack for summer, so is light-colored paint. If your home has quite a few dark walls, especially in rooms with lots of natural light, you may want to consider repainting. 
Light beige, white, and pastels are great shades that work to reflect sunlight. 
Update Your Rugs
One of the most cost effective ways to cool your house is right below your feet—your rugs! Say goodbye to thick, shag rugs and hello to light, summertime rugs. For the best cooling results, choose wisely with carpets and rugs made from natural materials like cotton, bamboo, and wool. Wool floor decor is ideal for humid areas because it can absorb up to 30 percent its weight in moisture without feeling damp.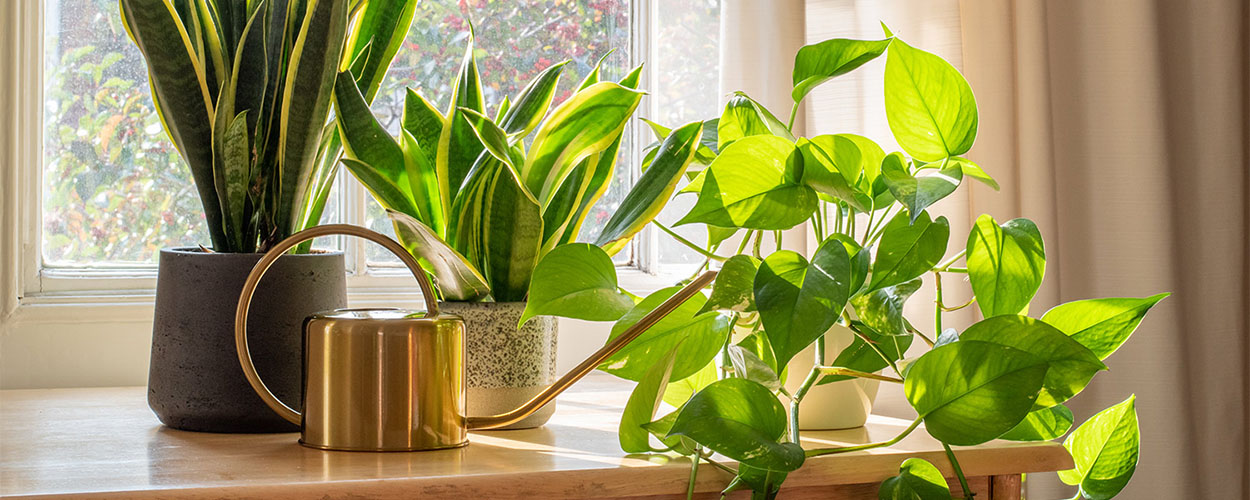 Freshen Up with Houseplants
Houseplants are not only gorgeous summer decorations for your home, they actually serve a more practical purpose too. Head to your local garden center and pick out a handful of houseplants that thrive in direct sunlight. Place those plants in front of your windows and they'll help to create shade! The more full they are, the better. 
Another perk to investing in summer houseplants is that the soil humidifies the air. If you live in an extremely dry climate, humidifying the air can reduce allergy and cold symptoms, as well as make your home feel much more comfortable!
Try LED Bulbs
Did you know incandescent lighting runs much hotter than the other lighting alternatives on the market? While it may seem like an insignificant amount of heat, your home's lighting does affect the overall temperature of your space. 
Take a few minutes to go through each lamp and light fixture to replace them with LED bulbs that run much cooler. If you'd rather not replace all of your lighting, focus on high traffic areas in your home where you find yourself relaxing the most. Your living room is a prime example.
Incorporate Fans When You Can
It's time to break out the fans for summer! Whether you have a ceiling fan, pedestal fan, or both, you're already ahead of the game for keeping your house cool in extreme heat. Fans may not diffuse humidity in the air, but their breeze certainly will make you feel much more refreshed than if you didn't have them.
If you're using ceiling fans within your energy-efficient interior design, make sure to adjust the rotation to counter-clockwise. This will pull your home's hot air up to the ceiling and away from everyone seated down below.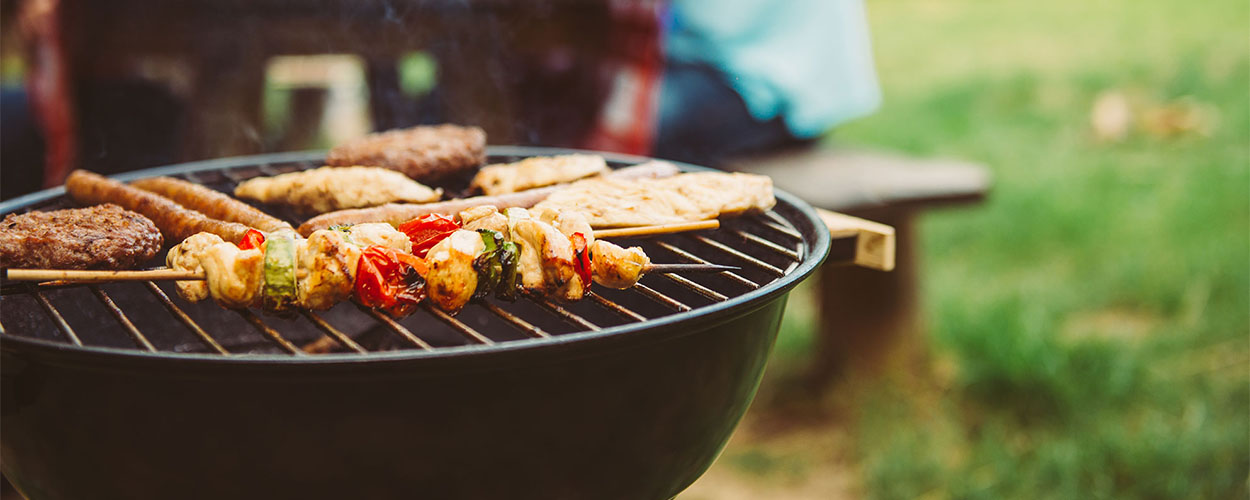 Practical Tips for a Cool Summer Home
Grill, Don't Bake
You've probably already noticed that cooking during the summer is quite a challenge because it makes your home stuffy and hotter than usual. Be strategic with your cooking methods by grilling outside as much as possible instead of using your oven or stove. You still get delicious food and can enjoy a meal at the dining table without sweating!
Insulate Windows and Doors
On the list of how to keep your home cool, proper insulation is at the very top. Your windows and doors are the main gateways between your home's interior and the outside world. If they aren't insulated very well, they will let heat into your home, as well as let cool air out. 
Give your windows and doors a thorough inspection to make sure they are efficiently blocking the summer heat. Weather stripping, double or triple pane windows, and shutters are just a few ways to improve the efficiency of your home's insulation.
Close Off Unused Rooms
The more doors you have open, the more space there is for cool air to distribute across your home. Work strategically to keep your home cool by closing off rooms you don't use throughout the day. At night, take advantage of colder temperatures by letting the fresh air naturally flow through your space.
Once you've taken the steps to cool down your home's interior, splash into summer with these stylish patio ideas perfect for any backyard!