From complementary color palettes to proper furniture arrangements, there is much to think about when it comes to making your house a home. While creating a space that you love should be your number one priority, there are rules of decorating that can guide you in the right direction. Check out these dos and don'ts of interior design!
1. Measuring Furniture
Don't
Do not buy furniture without measuring it first. The excitement of finding a furniture piece you love can sometimes distract you from critical first steps like measuring your space and the furniture itself. This is one of the biggest interior design mistakes you can make, especially if your item is non-returnable.
Do
Before you even begin your furniture search, record measurements of your space to reference later on. These measurements should include the spot where your furniture will sit, as well as clearances like entryways, hallways, and door frames. 
Once you find your favorite furnishings and you're ready to purchase, grab the furniture dimensions and compare with your home's measurements to ensure a perfect fit.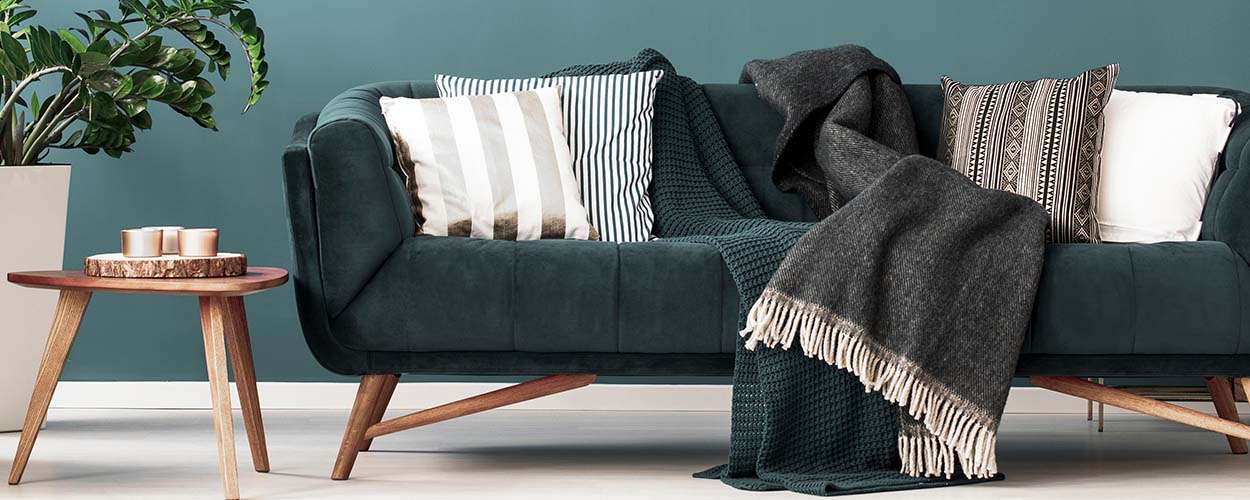 2. Furniture Arrangement
Don't
Fight every urge to push your furniture against the wall. This is an extremely common interior design mistake because it's believed to help your room look larger. In reality, it can actually visually shrink your space.
Do
Pull your furniture about two to three inches away from the wall to create a shadow. This will give the illusion of depth and make your space feel more roomy.
3. Area Rugs
Don't
Don't purchase rugs that aren't big enough for your space. Not sure what this means? If the main furnishings in the room cannot fit on top of the rug, it's too small. 
Do
Ideally, you should choose an area rug that will be able to fit all four legs of your room's furniture pieces. For example, if you have one sofa and two accent chairs, all three pieces should comfortably sit on the rug.
If this isn't possible, try to fit at least the front legs on the rug. The back legs can hang off.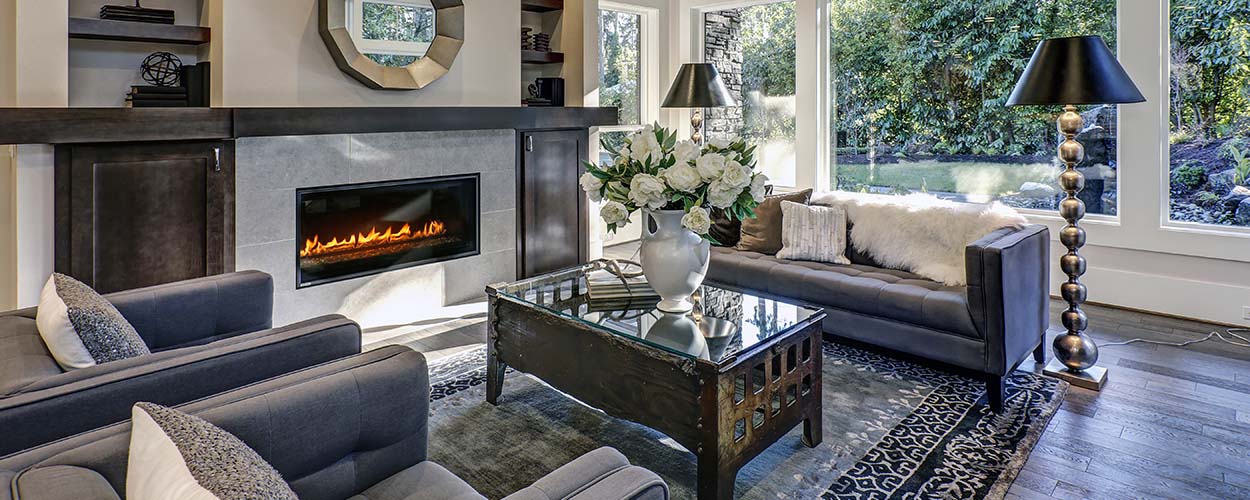 4. Interior Lighting
Don't
Don't use just one or two types of lighting throughout your living space. This will create an uneven distribution of light and make your home look darker than it needs to be.
Do
Many people are completely unaware of this rule of decorating, but it's important that you vary your lighting between ambient, task, and accent lighting. Each type of lighting serves a specific purpose, which is why they're all important.
From floor lamps and pendant lights to wall sconces and track lights, there are plenty of different light sources that will provide excellent illumination in your home.  
5. Wall Art
Don't
This rule of decorating can vary depending on the situation, but in most cases, design experts encourage you to not hang wall art too high. If placed too far up, wall decor can make a room feel entirely off. Along with that, awkwardly placed wall art can be uncomfortable to look at, especially when you have to crane your neck.
Do
An interior design rule of thumb for wall art is to hang it at or near eye level. It's visually more pleasing and easier to enjoy, which is exactly what wall art is meant for.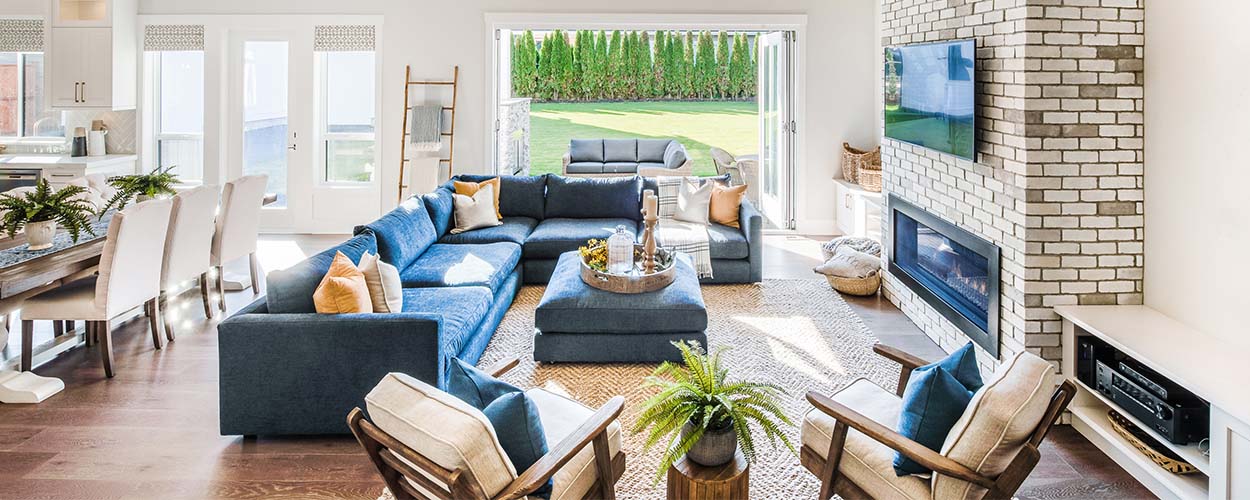 6. Color Schemes
Don't
A home's color palette is crucial because it sets the tone and atmosphere for the space. Try your best to avoid extreme or singular color schemes. A home with no color contrast can appear dull and one with too many opposing colors can look disjointed.
Do
As you settle on your favorite color palette, choose a few neutral base colors and bring them to life with a couple accent colors. This well-balanced palette will give your home just the right amount of contrast and create an inviting space.
7. Decor Budget
Don't
No matter how tight of a budget you have, don't be afraid to splurge on the most important furnishings. The living room, for example, is one of the most used rooms in the home. 
In the short term, it may save you money to buy a cheap, clearance sofa. In the long run, you'll just end up spending more money replacing it every six months. 
Do
Bite the bullet and pay extra for those quality home decor items you know you'll use often. Comfortable, plush sofas and one-of-a-kind accent chairs are just a couple examples of furniture that are worth the added expense.
Now that you know a few basic rules of decorating, create an even more beautiful home by reading about how to make your rooms flow!